New Cryptocurrencies in 2023

With the launch of new cryptocurrencies happening frequently, distinguishing promising projects from unsuccessful ones can be a challenging task. Some tokens experience significant gains followed by rapid declines, while others struggle to gain traction. Traders are primarily interested in compelling projects with high growth potential and long-term sustainability. This article features a list of the best new crypto to invest in in 2023 and a collection of new crypto coins recently added to StormGain. Check them out!
New Cryptocurrencies with Potential
Discovering the most promising new cryptocurrencies can be challenging due to the overwhelming number of projects introduced each year. These claim to offer significant returns and innovative solutions for the future. However, historical evidence shows that only a few will achieve their objectives. Many fail to deliver on their promises or reach their full potential, while a small fraction are intentionally designed to defraud unsuspecting investors. In this article, we present our selections for the top new cryptocurrency releases 2023. 

WSM is one of the best new crypto projects in 2023. Wall Street Memes (WSM) is the latest meme coin that exploded onto the scene. In just minutes after starting the presale, it raised over $100,000. With the backing of a 1-million-strong Reddit community, WSM is making a big splash in the market. Some experts even compare it to popular meme coins like Pepe Coin and Shiba Inu. 
AiDoge is an innovative cryptocurrency protocol that utilises advanced AI technology to empower users to create memes. Despite being a recent development, AiDoge has garnered optimism from numerous experts. With a hard cap of $14,900,000, the AiDoge token is expected to reach this threshold effortlessly, as elaborated in our forthcoming AiDoge price prediction. 

As freelancing continues to grow, digital nomads are expressing dissatisfaction with existing market solutions in the industry. Upwork, Freelancer and Fiverr are known for their subpar services, need for more transparency, lengthy withdrawal processes, and high fees. DeeLance aims to address these concerns by offering a modern Web3 platform that is affordable and caters to all freelancers' needs. With its upcoming launch later this year, we anticipate a significant migration from existing apps to DeeLance, likely leading to a surge in demand for DLANCE, its native currency.
Launchpad XYZ is an exceptionally ambitious project that has been executed flawlessly thus far. If they successfully fulfil their remaining promises, this platform will likely emerge as one of the best new crypto projects 2023.
Launchpad XYZ is a new crypto platform aiming to be a convenient hub for all Web3 needs, helping newcomers and brands get into the space quickly and facilitating mass adoption. With approximately $1.7 million already raised, this platform seeks to become a one-stop shop.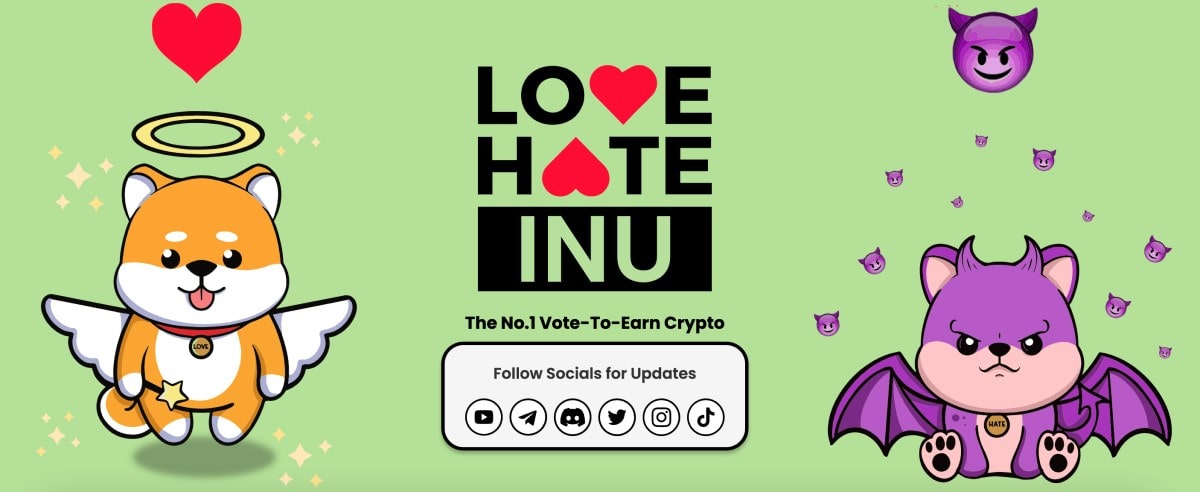 Love Hate Inu is a new crypto with potential. LHINU token holders can securely vote on politics, social issues, entertainment, and sports while safeguarding their identity on the Ethereum blockchain. Additionally, users can earn LHINU tokens by participating in votes through a stake-to-earn mechanism, ensuring privacy and passive income. Love Hate Inu's community-centric approach and growing hype, similar to popular meme coins like Dogecoin and Shiba Inu, make it an attractive investment opportunity.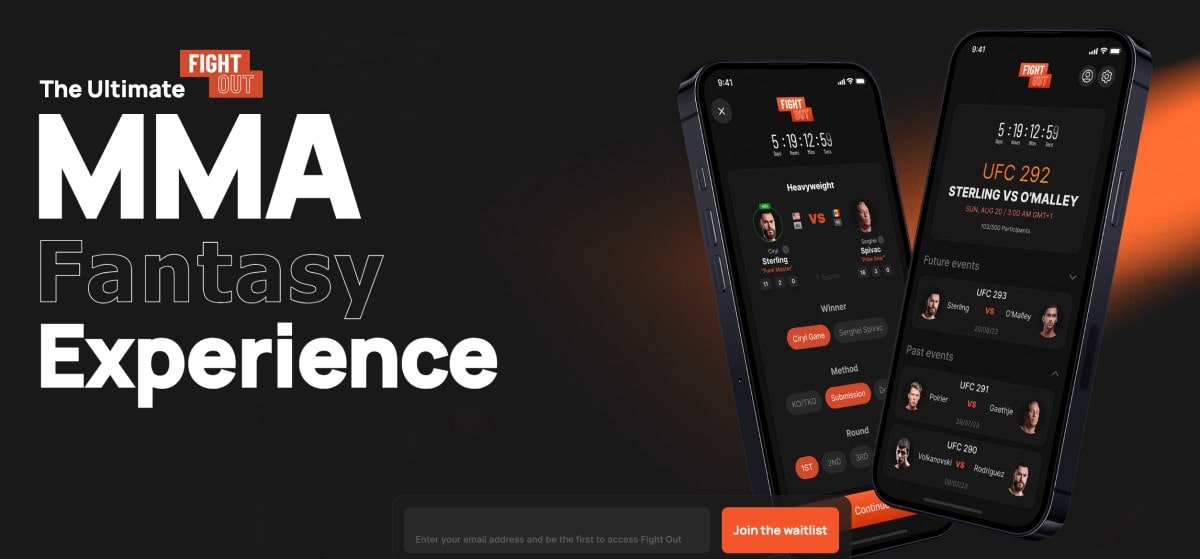 Fight Out is an innovative cryptocurrency creating a blockchain-based ecosystem that rewards users for physical activity, a concept known as move-to-earn. Users can track various exercises with the Fight Out app and earn REPS tokens as fitness rewards. FGHT is the utility token required for app access, and REPS can be exchanged for FGHT or used for in-game assets, providing real-world incentives for fitness. Fight Out is also developing a metaverse with virtual gyms, competitions, and NFT-backed avatars, bridging the gap between virtual and real-world workouts. 
Evil Pepe Coin (EVILPEPE) is a promising community-driven meme token gaining traction in the crypto world, especially during its ongoing presale, attracting a significant social media following and investor interest. With tokenomics featuring a capped supply of 6.66 billion tokens and 10% allocated to DEX liquidity, locked for one month to showcase the team's commitment, EVILPEPE shows potential for sustainable growth. The presale has already raised over $750,000, offering tokens at $0.000333 each, and the project's momentum suggests it's a new cryptocurrency worth keeping an eye on.
ApeCoin (АРЕ)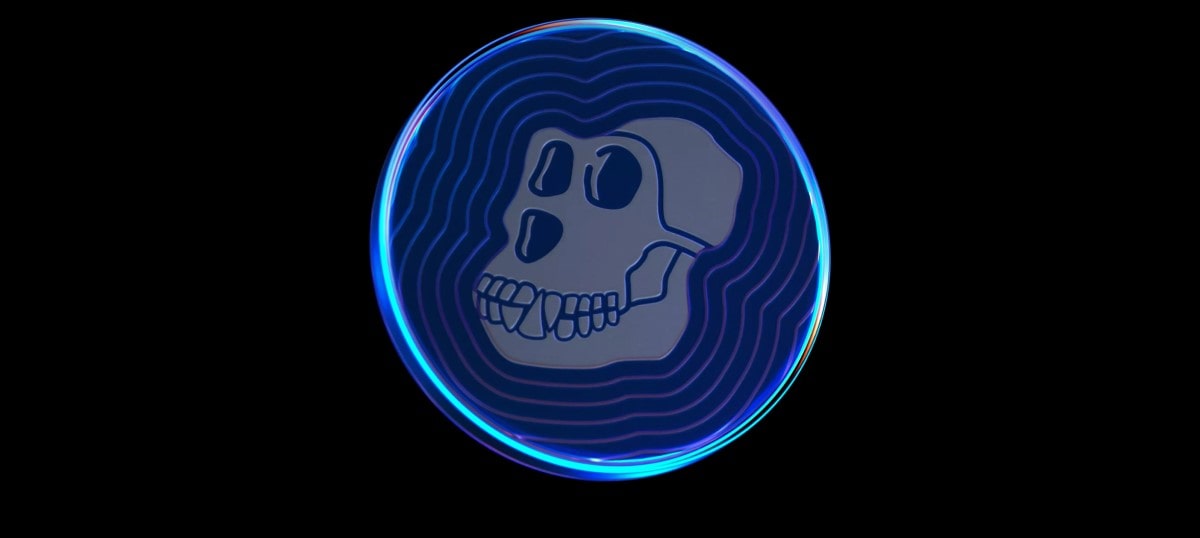 ApeCoin (APE) has garnered attention in the NFT sector, making it attractive to NFT enthusiasts. Recent developments include the DAO's consideration of four expansion proposals, encouraging active participation from token holders to enhance trust and engagement for potential growth. The growing ecosystem and robust community backing are expected to drive ApeCoin's price, with experts projecting a Q4 2023 trading range of $2.05 to $2.32.
2023 Cryptocurrency Investment Risks 
Cryptocurrencies are often seen as risky investments due to scams, hacks, and the complexity involved in using and storing them. Investors face various risks, such as irreversible transactions and the possibility of funds becoming inaccessible if passwords are lost or incorrect addresses are used. The lack of clear regulations adds to the risk, as changing guidelines can impact the value and usability of cryptocurrencies. The market is also known for extreme price fluctuations, which can result in significant losses. Additionally, security vulnerabilities expose investors to hacking and fraudulent schemes. Another concern is the environmental impact of cryptocurrency mining, which consumes a substantial amount of energy. 
How and Where to Find the Hottest New Crypto 2023
Discovering the best new crypto to buy in 2023 can be challenging due to the vast number of available options. With over 1.8 million cryptocurrencies presenting unique technical features and value propositions, navigating this complex landscape is crucial. To identify potential investments, it's essential to understand where and how to search for these promising digital assets and evaluate their viability.
Presales
Crypto presales are gaining popularity as they offer investors a chance to acquire lower-priced assets, potentially increasing future profits. This practice allows developers to sell assets to buyers before the public release, serving as a common method for cryptocurrency projects to raise funds before their official launch.
CoinMarketCap
CoinMarketCap provides lists of newly added cryptocurrencies, offering details like launch date, current price, price movements, blockchain, market capitalisation, and volume. To find promising new cryptocurrencies for 2023, navigate to 'Cryptocurrencies' and select 'Recently Added ', revealing a list of recently listed coins, typically from crypto exchanges. Though past their presale phase, these coins often have relatively small market capitalisations, presenting an opportunity for early market entry, as new listings tend to generate hype.
Social Media
Social media, notably X (formerly Twitter), is a rapid information transmission platform in the United States, frequently used by cryptocurrency developers and founders to share updates about their projects. Setting up keyword alerts like "new crypto ", "crypto release, or "crypto" on X can provide valuable notifications for cryptocurrency-related tweets. Additionally, Telegram serves as another timely source for new crypto developments via instant messaging.
New crypto coins to buy on StormGain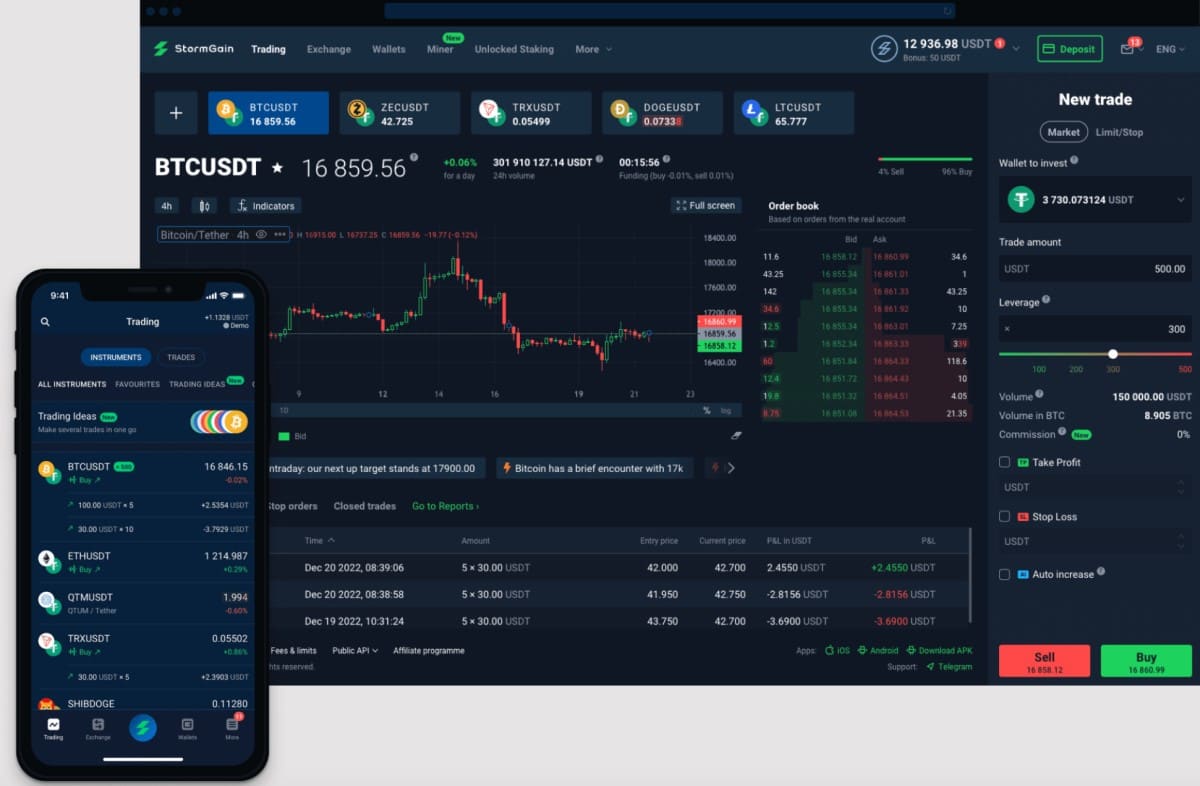 The StormGain team monitors the cryptocurrency market to bring you the finest selection. Here are some of the recently added cryptocurrencies on our platform. More will be added soon, allowing you to trade, purchase and store them. Here's a brief overview of each in the list.
STEPN (GMT)
STEPN is a Web3 mobile app focused on move-to-earn, with a GameFi and SocialFi aspect. Developed by the Australian fintech studio Find Satoshi Lab, it operates on the Solana blockchain and aims to incentivise users to lead healthier lives and reduce emissions. STEPN was recognised at the 2021 Solana Ignition Hackathon for its move-2-earn concept. The project employs a two-tiered token system with GMT and GST tokens, each acquired differently, to support its ecosystem.
Trust Wallet Token (TWT) 
Trust Wallet Token (TWT) is the native utility token of Trust Wallet, a mobile app operating on the Binance Smart Chain (BSC). Launched in November 2017 by Viktor Radchenko and later acquired by Binance in July 2018, Trust Wallet securely stores cryptocurrencies and NFTs. It currently supports over 4.5 million assets across 65 blockchains. TWT, initially a BEP-2 token on Binance Chain in February 2020, was relaunched as a BEP-20 token on BSC in October 2020. Holding TWT tokens grants access to the wallet's services and serves as a governance token with voting power for users.
Flow (FLOW)
Flow is a blockchain platform known for its speed, decentralisation, and developer-friendly environment, serving as the foundation for games, applications, and digital assets. Developed by the team behind CryptoKitties, Dapper Wallet and NBA Top Shot, Flow is designed for mainstream adoption, integrating usability enhancements directly into its protocol layer. 
The native token, FLOW, has multiple functions, including covering network fees, trading and staking in the Proof-of-Stake (PoS) consensus mechanism, where validators secure the network by staking FLOW tokens and earning rewards.
Sandbox (SAND)
The SandBox (SAND) is a prominent play-to-earn (P2E) gaming token in the metaverse. It's tied to The SandBox, a blockchain-based 3D metaverse game, initially launched as an ERC-20 token in 2011. SAND has various uses within the game, including access, transactions, avatar customisation, LAND purchases, and in-game asset trading on The Sandbox marketplace.
Fantom (FTM)
Fantom (FTM) was created to address Ethereum's limitations, focusing on scalability, security, and decentralisation. Despite impressive growth of 2,108% and a 2,000% increase in unique addresses, FTM has experienced a 93% drop from its all-time high in January 2022, necessitating a revised revenue strategy. In 2023, FTM is expected to rebound, driven by a governance proposal introducing gas monetisation for successful dApps.
Aptos (APT) 
Aptos (APT) is the native token of the Aptos blockchain, developed by Aptos Labs and launched on 17 October 2022. The Aptos network operates on a proof-of-stake (PoS) consensus algorithm, where validators need a minimum stake of Aptos tokens to validate transactions.
Lido Staked ether (stETH)
stETH is a token representing staked ether in Lido, combining the initial deposit value and staking rewards. When deposited, tokens are minted, and when redeemed, they are burned. The balances of stETH are issued in a 1:1 ratio to the staked ethers in Lido. As Lido's liquid version of staked ETH, stETH can be freely used for trading, selling, exchanging, investing in DeFi projects, and more at any time.
Worldcoin (WLD)
Worldcoin offers its users WLD cryptocurrency tokens as a reward for completing an iris scan. Notably, leaders in the crypto industry, such as Vitalik Buterin and Jack Dorsey, have expressed concerns regarding Worldcoin's methods of attracting users and handling data privacy. Nevertheless, Worldcoin has attracted investments from notable firms like CoinFund, a16z, and Multicoin Capital. Before its launch, Worldcoin had already verified over two million users; currently (as of September 2023), 941,000 World App wallets are in use.
Sui (SUI) 
Sui is a smart contract platform that relies on a decentralised group of validators to maintain its operations, similar to validators or miners in other blockchain systems. The platform utilises a native token called SUI, which covers transaction fees, and users can stake their SUI tokens with validators in a Delegated Proof-of-Stake model during each epoch. One of Sui's key features is its ability to achieve high scalability by enabling parallel agreements on transactions that are not closely related to each other.
Arbitrum (ARB) 
The Arbitrum L ayer- 2 scaling solution aims to simplify interactions with Ethereum. Its native token, ARB, was introduced in March this year. On 11 September 2023, ARB reached an unprecedented low. According to one prediction, the price of ARB may reach $2.85 by 2025. Arbitrum has been one of the most highly-anticipated crypto projects in recent years. It facilitates faster and more cost-effective operations on the Ethereum network. Despite some challenges, investors are optimistic that the upcoming mainnet launch will positively impact ARB's value.
Why are new cryptocurrencies created?
New cryptocurrencies are created for various reasons, including technological advancements, addressing specific industry needs, and offering alternative financial systems. They provide opportunities for innovation and disrupt traditional financial markets.
Tags
Exchange BTC

Try our Bitcoin Cloud Miner and get additional crypto rewards based on your trading volume. It's immediately available upon registration.

Try our Bitcoin Cloud Miner and get additional crypto rewards based on your trading volume. It's immediately available upon registration.
Which new crypto has the most potential?
Regarding the best new crypto with potential, Wall Street Memes is the top cryptocurrency to consider. This crypto, known as $WSM, has a promising future in 2023. It originated from a successful Ethereum NFT initiative and presents an appealing opportunity for presale investment. Additionally, it has a limited token supply of 2 billion.
What are the new crypto coins for 2023?
New crypto coins for 2023 include Wall Street Memes (WSM), AiDoge (AI), DeeLance (DLANCE), Launchpad XYZ (LPX), Love Hate Inu (LHINU), Fight Out (FGHT), Evil Pepe Coin (EVILPEPE) and ApeCoin (АРЕ).
How do you find new cryptocurrencies?
To find promising new cryptocurrencies for 2023, consider these strategies: 
Join presales for early access and insights. 
Use CoinMarketCap for research and tracking. 
Stay active on social media for community insights. 
How are new cryptocurrencies created?
New cryptocurrencies are created through a process called mining. Mining involves validating transactions made with cryptocurrency and generating new cryptocurrency. This process utilises specialised hardware and software to add transactions to the blockchain.
Is there any new cryptocurrency coming out?
Bitcoin BSC is a variant of Bitcoin, available at $0.99 on the BNB Smart Chain. This cryptocurrency offers staking rewards, and its presale has recently been launched. 
How many new cryptocurrencies are there?
As of March 2023, there were a total of 22,904 cryptocurrencies. It's important to note that not all of these cryptocurrencies are active or valuable.
How often do new cryptocurrencies come out?
New cryptocurrencies are launching almost daily.
Instrument
Rate
Change (24h)