Bitcoin recovery gives bulls breathing room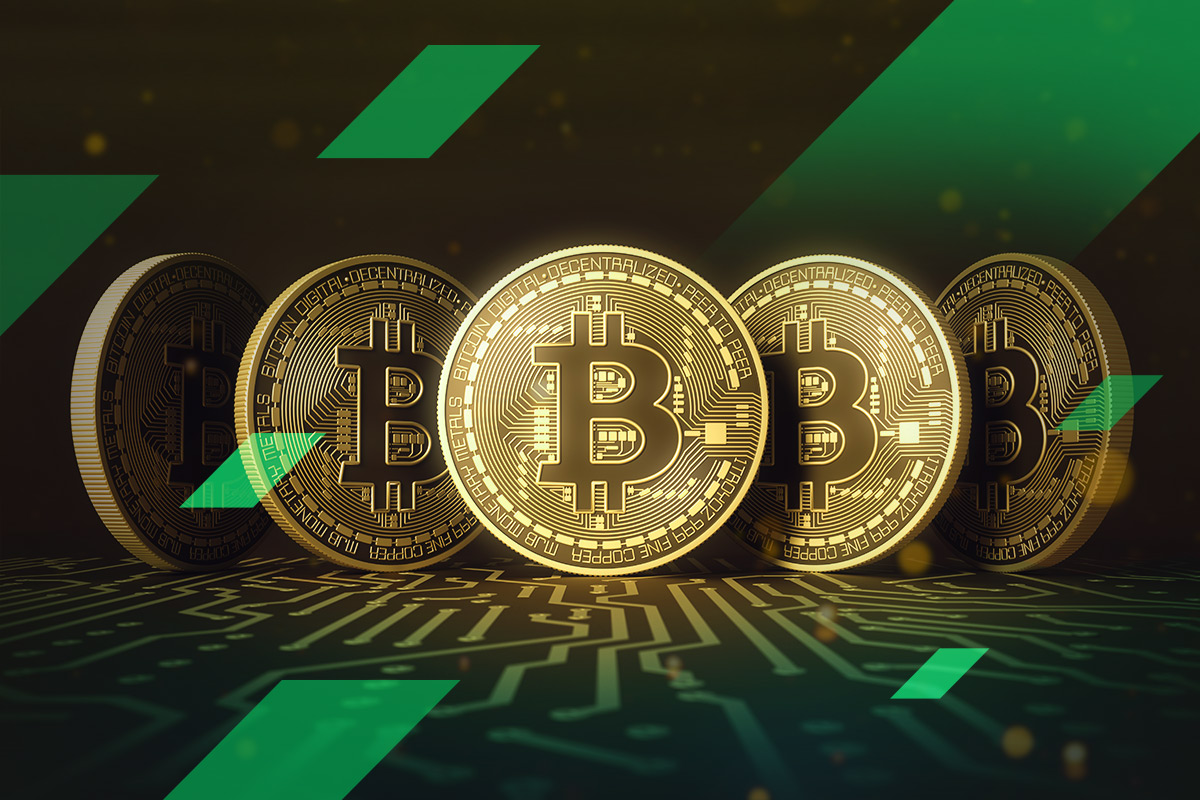 Bitcoin (BTC) climbed above $31K on Tuesday, 7 June, following some positive news from the US, as the introduction of a federal cryptocurrency bill that aimed to clear up many of the uncertainties around the industry in the world's largest economy. 
The bill boosted Bitcoin, and Ethereum (ETH) also enjoyed a rise in value along with other major digital assets. This positive market movement helped cryptocurrencies recoup some of the losses suffered over the last few weeks, but prices are still moving within a relatively narrow range.
The cryptocurrency market as a whole has been following the wider stock market in a downturn in the midst of global investor fears surrounding inflation, geopolitical uncertainty, and economic disruption. The price-boosting effect of the recent US cryptocurrency bill on digital assets was down to the fact that it proposed to gut the infamous Securities and Exchange Commission (SEC) in terms of its authority to regulate crypto. This has given crypto advocates time to breathe as it's a positive sign for a friendly economic environment for digital assets going forward.
Will BTC break above $35K?
Many analysts are discussing whether the crypto bear market has already reached the bottom of its current cycle. The current market has dropped by about 60% in value since the last all-time high in November. Previously, Bitcoin has tended to bottom out after 85% drops in value over 18+-month periods. Analysts with an eye on the wider economy have also warned that many investors are still risk-averse, pulling away from more exotic investments like crypto. Moves such as the US crypto bill have been good for crypto as it has cleared up some uncertainty and reduced the level of risk.
Looking at the charts, Bitcoin (BTC) remains in a choppy trading range, with neutral short-term indicators. The original cryptocurrency could find support at $25k and $27k as its price stabilises after the recent sell-off.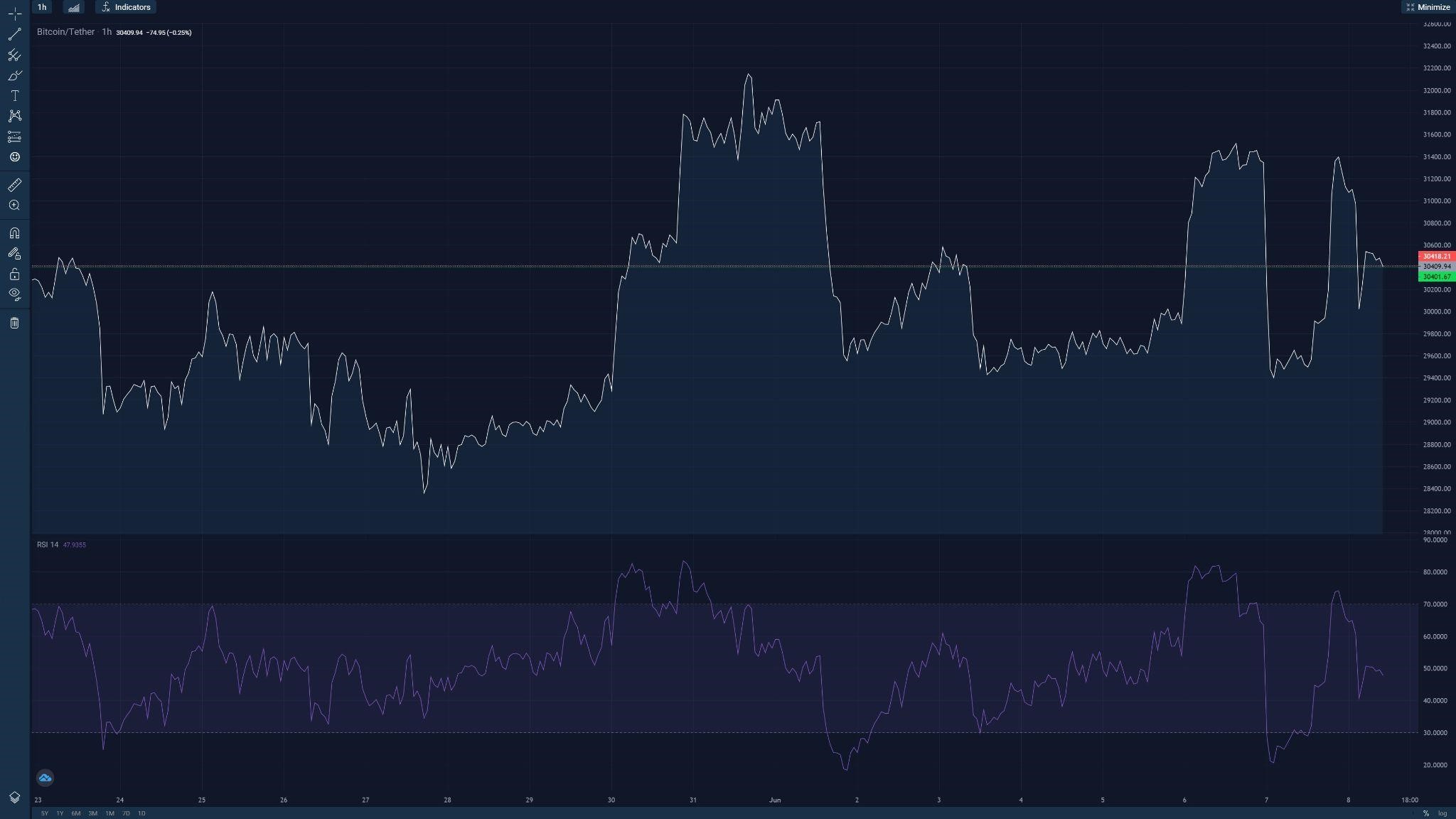 BTC price chart with RSI indicator / c.StormGain
The relative strength index (RSI) on the BTC daily chart returned to below the 50 neutral mark, which indicates a weak momentum in the short term behind the latest price bounce above $31,000. However, the last time the RSI was this oversold was in March 2020, which was followed by a rise in crypto prices that eventually led to new all-time highs.
Time to accumulate? Bullish reversal could be imminent
With Bitcoin still trading in such a narrow range, some analysts are bullish on long-term prospects, seeing it as a good time to buy into BTC. 
Digital Investment firm Two Prime wrote in an e-mail that "[f]or each cycle we go through in digital assets, the time to accumulate is during the bear markets, and those gains are rewarded exponentially when the bull cycle resumes". The firm outlined its expectations for its portfolio to recover from a slump if BTC returns above $33,000, a roughly 10% increase over current price levels.
Crypto Rover, a popular crypto influencer, identified the formation of a bullish reversal pattern in a Twitter post. According to the analyst: "It may still take another 3 months before #Bitcoin finally starts moving up at a significant pace. But one thing is sure, we are creating a typical bullish buyers reversal pattern. Time is on our side now."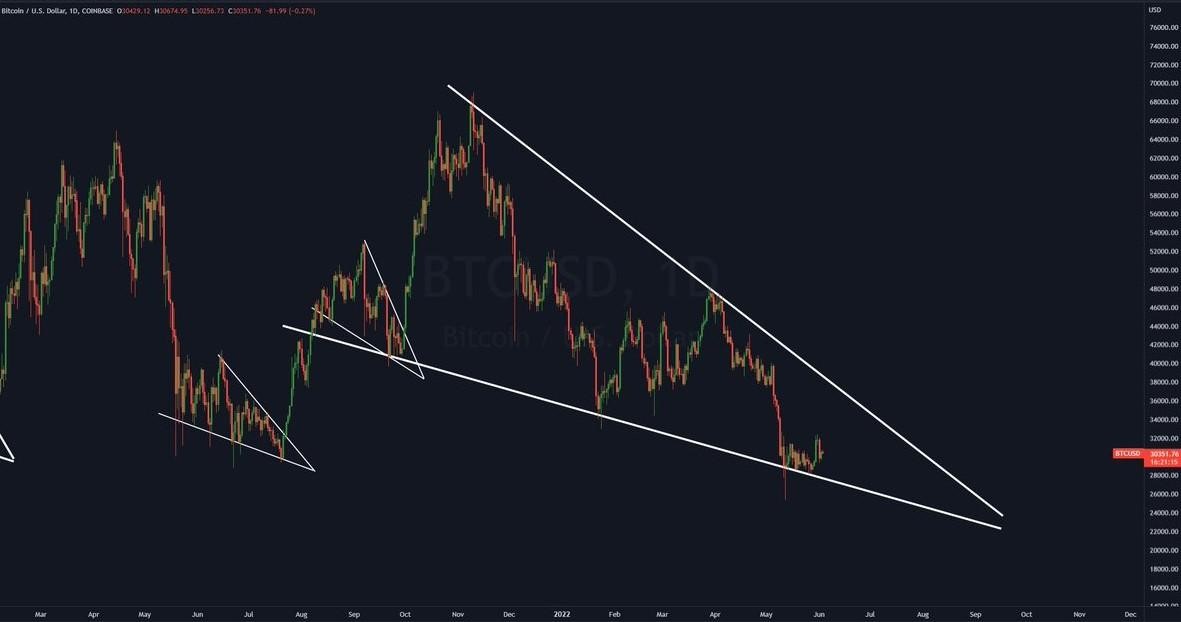 A repeated bullish reversal pattern on the BTC/USD 1-day chart. / c. Crypto Rover, Twitter
Taking Bitcoin's price history into account, buying in the bear market has typically resulted in fantastic ROIs within three years. Right now, it pays to choose a crypto platform with good bonuses and perks to maximise your returns.
Buy, trade and exchange Bitcoin with StormGain
For the best rewards on buying, trading, or exchanging crypto, top traders use StormGain. Available on the web or as a user-friendly smartphone app, StormGain is an award-winning all-in-one crypto platform that offers 24/7 trading on cryptocurrency pairs and indices and a range of perks to maximise your gains, including interest on crypto holdings, loyalty bonuses, and an integrated cloud miner right in the app.
If you're ready to join the top cryptocurrency platform with the best rewards for clients, then sign up with StormGain to start trading now!
Tags
Exchange BTC

Try our Bitcoin Cloud Miner and get additional crypto rewards based on your trading volume. It's immediately available upon registration.

Try our Bitcoin Cloud Miner and get additional crypto rewards based on your trading volume. It's immediately available upon registration.