Crypto trading's hotter than ever. Here's why StormGain is the best platform for making profit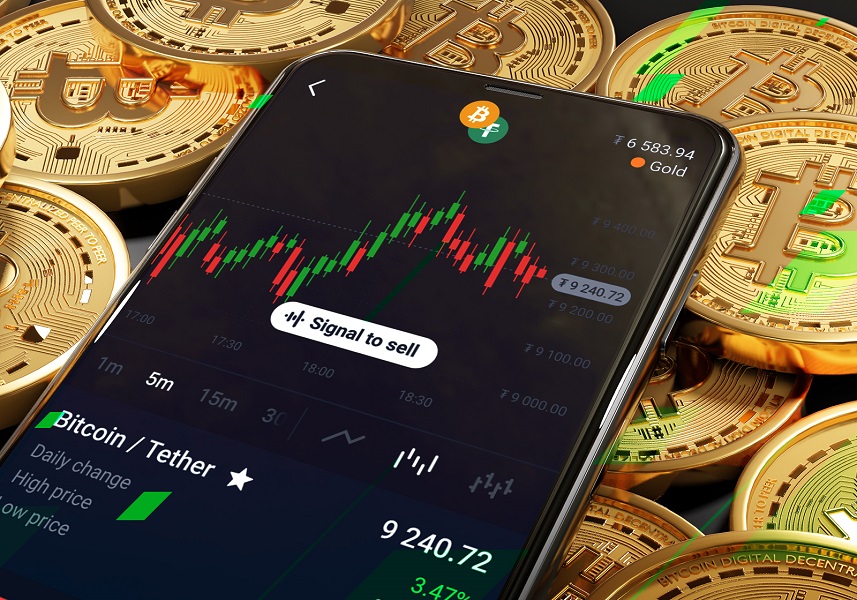 For the crypto faithful, the time has come for their long-held belief in digital assets to be vindicated. For the sceptics, cryptocurrencies have finally proved themselves. As the old financial system shows its age-and weaknesses, investors large and small are flocking to crypto.
Bitcoin is leading the pack, but many alternative cryptocurrencies — more affordable and many with unique potential — are also becoming hot commodities. It looks like 2021 is shaping up to be the Year of Crypto. Whether you're an old hodler or newly crypto-curious, there's just one platform that offers you the easiest, most rewarding and most cost-effective crypto trading experience. Here's why StormGain is still the gold standard service for buying, hodling and trading crypto.
Only the best quality digital assets and indices
We don't waste your time with junk coins or over-hyped fads. At StormGain, you can trade the most valuable cryptocurrencies, such as Bitcoin (BTC), Ethereum (ETH), Bitcoin Cash (BCH), Litecoin (LTC), Ripple (XRP), Tether (USDT), Dash (DASH), Zcash (ZEC) and Stellar (XLM). You can trade these top cryptocurrencies with leverage of up to 200x to maximise your gains.
In addition to these leading cryptocurrencies, StormGain clients can trade the most valuable cutting-edge digital assets, including DeFi instruments and crypto-only indices that package three, five, or ten of the best-performing tokens in one instrument to minimise risk and maximise returns in a dynamic market. Whatever trading style suits you, StormGain has all the tools you need.
Easy-to-use platform on any device
Fast, user-friendly and available in multiple languages, the StormGain mobile app has won numerous awards for being the best trading app and leads the industry in customer-friendly design. Available on Android or iOS, you can access our full-fledged crypto trading platform 24/7 from your smartphone. Register, buy, sell and trade in just a few taps. We offer fast, simple payment options with bank cards and various online services to choose from to meet your needs.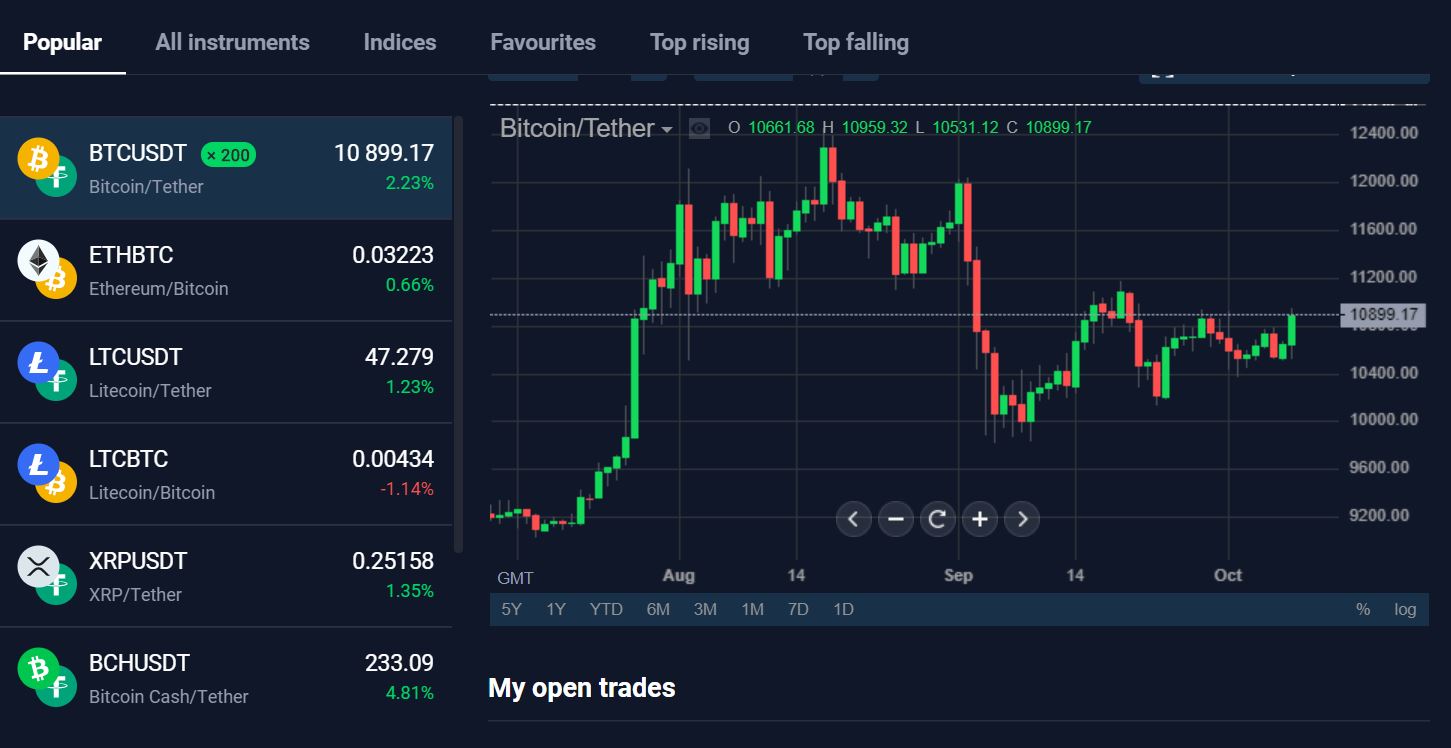 Customisable charts, analytics and signals available in-app
You can also access our web platform from any Internet-connected device. Regardless of how you log in to StormGain, the full range of charts, graphs, signals and analytical tools are at your fingertips.
Low, transparent commissions and fees
Don't pay more than you need to for the privilege of trading. StormGain offers zero-spread trading with some of the lowest exchange commissions and trading fees in the industry. Every transaction is transparent and clear before any money changes hands, and there are no hidden costs. Check out our full list of fees and limits here.
The best loyalty rewards
In addition to the best rates for trading, exchanging and buying cryptocurrencies, StormGain offers the best rewards in the business for active traders via our loyalty programme, including up to 40% discounts on commissions, bonuses on deposits and up to 12% APR interest on crypto holdings.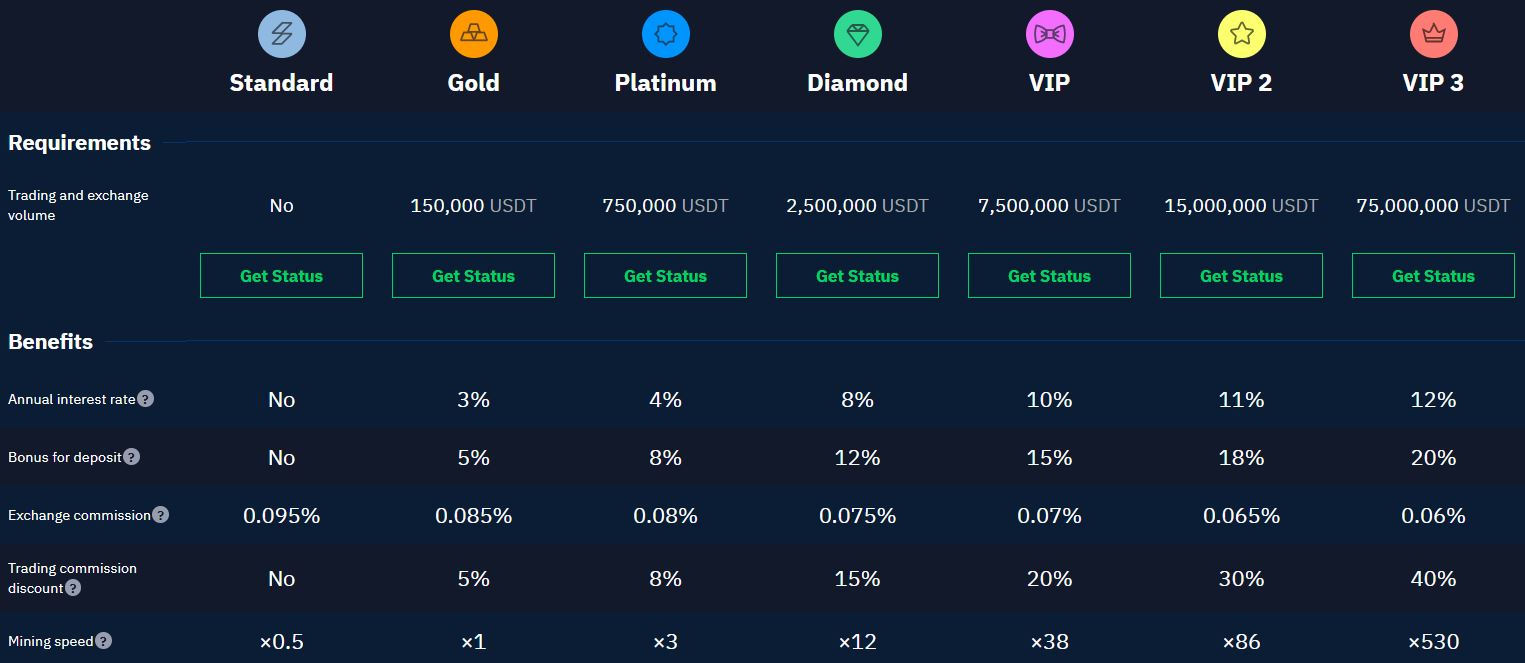 Trade with StormGain and get lower commissions, more bonuses and higher interest on your holdings
Free cloud miner
Mining crypto doesn't have to cost you an arm and a leg. Most cloud mining services say they'll save you the trouble of buying and setting up mining hardware by charging a monthly fee to 'rent' their miners over the cloud for a percentage of the rewards. Only StormGain offers a truly free Bitcoin cloud mining service that rewards you with BTC just for spending time on our platform.
Earn Bitcoin passively while you trade on StormGain, completely free! No hardware costs or fees! Our cloud mining service works in tandem with the StormGain loyalty programme. The more you trade and rank up, the more you earn via cloud mining, with the potential to earn up to 0.0318 BTC per day. Unlike other cloud mining services, where there's no guaranteed return on investment and no control over profitability, the StormGain cloud miner costs nothing to use, doesn't drain your device's battery or network resources and can be improved just by actively trading.
Top-class education programme and free demo account
Our built-in education programme can be accessed right in the app and covers everything you need to know to become a successful crypto trader: from the basics of online trading and crypto terminology to the advanced strategy and tactics that will teach you to play the market like a pro. All our resources and webinars are free, and you can experiment at no risk with a free demo account that gives you 50K USDT to test your tactics in real market conditions.
Register and start trading in just a few seconds
Full access to our range of exciting crypto access is closer than you think. Registering with StormGain is easy and can be done with just one click. You only need to enter your e-mail address and password in our app or web platform and click or tap one button to enter the exciting crypto trading market or test-drive the platform with your free demo account. Sign up here and start trading the top cryptocurrencies at the best prices today!
Tags
Exchange BTC

Try our Bitcoin Cloud Miner and get additional crypto rewards based on your trading volume. It's immediately available upon registration.

Try our Bitcoin Cloud Miner and get additional crypto rewards based on your trading volume. It's immediately available upon registration.