Ethereum hard fork in April: here's what you need to know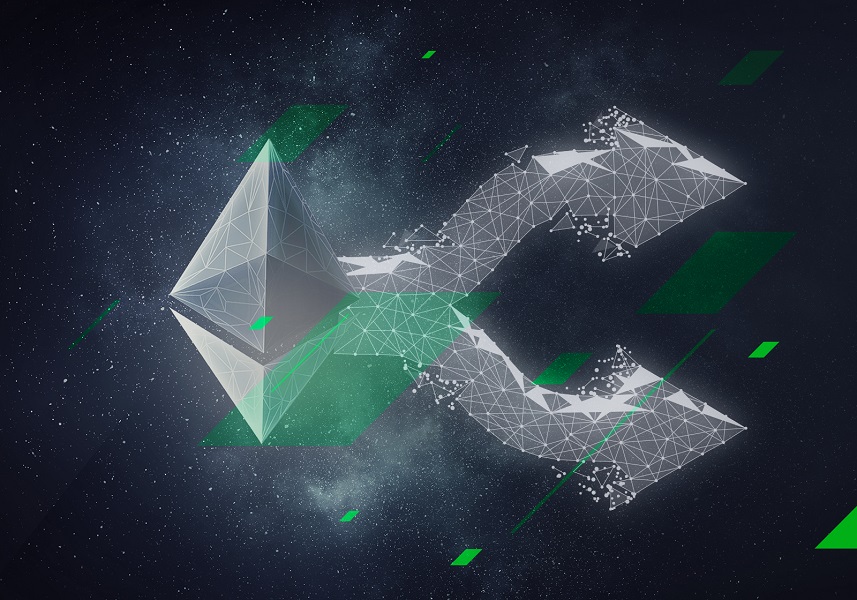 After some delay, Ethereum's long-anticipated Berlin upgrade is set to go ahead in April and will make gas fee usage more efficient.
Aside from various gas optimisations for contracts, the hard fork includes extra measures to protect against denial-of-service (DDOS) attacks. Proposed updates to the Ethereum Virtual Machine (EVM) appear to have been dropped.
The Berlin hard fork was originally scheduled for June or July 2020, but developers delayed the changes due to centralisation concerns around the Geth client on which most Ethereum nodes run. Developers were also concerned about 'critical dependence' on Geth. Now, the Berlin upgrade is officially scheduled to be activated on the mainnet on 14 April, the production time of block 12,244,000. Because the block production's exact timing can vary, Ethereum node operators have been advised to update several days before the scheduled date.
What does the Ethereum Berlin fork do?
The Berlin hard fork has already been deployed on multiple test networks during March and contains several EIPs (Ethereum Improvement Protocols).
The EIPs in question are:
●    EIP-2565 (ModExp Gas Cost)
●    EIP-2929 (Gas cost increases for state access opcodes)
●    EIP-2718 (Typed Transaction Envelope)
●    EIP-2930 (Optional access lists)
The upshot of these EIPs combined is that the network will become more secure. Furthermore, certain processes that were 'overpriced' in terms of gas costs will be brought in line with their worth. The risks of accidental smart contract breakages will also be lowered.
What comes next?
Before the Ethereum 2.0 upgrade and the migration to proof-of-stake, the current Ethereum blockchain is set for more upgrades. The next improvement after Berlin is called London and has been scheduled for July 2021. It will include EIP-1559, an update aimed at addressing community concerns about how Ethereum transaction fees work.
London and EIP-1559 will be a significant upgrade for Ethereum because they should significantly decrease the number of outstanding transaction fees users will need to pay when using the network. Base fees will be introduced on the network, and users should expect lower transaction fees overall. After the London fork, every time a transaction is conducted on the Ethereum network, Ether is burned, reducing gas fees and ETH supply. This is expected to increase the value of ETH in the long term and address high gas fees.
Proof of work vs Proof of stake. Are we there yet?
Berlin and London are upgrades to Ethereum 1.0, which has still not joined the Beacon Chain, an ETH 2.0 phase work in progress that plans to transition Ethereum to a pure proof-of-stake network. According to Ethereum developers, ETH 2.0 is scheduled to happen in 2021. However, in the meantime, Ethereum as we know it – on the proof-of-work model – is still being improved.
ETH's price ahead of the Berlin hard fork
The proposed upgrades to Ethereum, plus the increased interest in cryptocurrencies in general, have carried ETH to all-time high prices recently. At the time of writing, ETH sits at $1,979.34 and has been increasing steadily throughout 2021. It is still the second-place cryptocurrency in terms of market cap and should be part of a serious crypto trader's portfolio.
StormGain is an all-in-one cryptocurrency platform that offers ETH in trading pairs and crypto indices and options on all the top digital assets with up to 300x leverage and fees that are among the lowest in the industry. In addition, StormGain features integrated crypto wallets for secure storage of your assets, great loyalty rewards for active users and a free-of-charge Bitcoin cloud miner that awards BTC simply for being logged in. Register with StormGain today and join the crypto platform with the best rewards for clients in just a few seconds!
Tags
Exchange BTC

Try our Bitcoin Cloud Miner and get additional crypto rewards based on your trading volume. It's immediately available upon registration.

Try our Bitcoin Cloud Miner and get additional crypto rewards based on your trading volume. It's immediately available upon registration.