Metaverse starter kit: what you need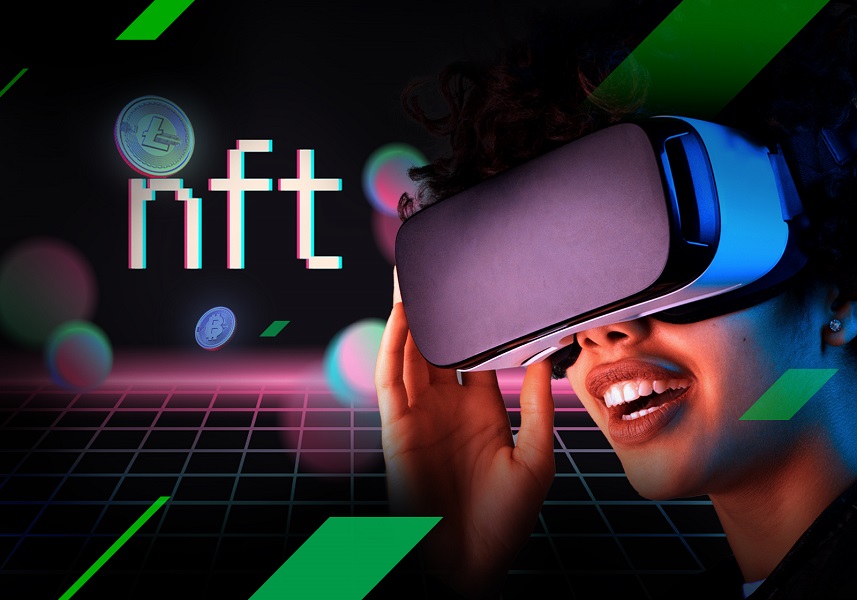 The metaverse continues to generate hype as a vehicle for crypto investment and projection for the future of the internet, but there's actually a lot you can do with it right now. Multiple virtual worlds already exist for gaming, business, socialising, creativity, investing and more. Because the modern concept of the metaverse proposes cryptocurrencies for governance and virtual economies, exploring the metaverse can be a great way to meet and connect with like-minded people, i.e., crypto enthusiasts, gamers, tech enthusiasts, innovators, etc. So, what do you need as an early adopter to enjoy the metaverse today?
Virtual reality headsets
To have the most immersive metaverse experience, a VR headset is a must. Although this hardware sector is seeing an increase in sales and adoption thanks to interest in the metaverse, it's actually been around for a few years. Now, however, it's now much more accessible to the average consumer. Higher-end VR kits tend to cost around $1,000 and require setting up base stations in the room you intend to use them in, not to mention a powerful PC to provide the best graphics. For that price, you'd be well-equipped for the most visually impressive, smooth metaverse experience possible. However, there are more affordable models around the $400-$600 range that have built-in tracking cameras and don't necessarily need to be tethered to a computer. These sacrifice some visual and tracking details for convenience but are a good way to start in the metaverse while we wait for the top-level tech to be refined.
Whatever your entry point, a VR headset and controls will allow you to experience the most exciting part of the metaverse — interacting in virtual spaces with your own hands and eyes, picking up virtual objects, walking around digital land and buildings, playing games and, of course, interacting with other people's avatars.
Your smartphone
For those to whom full VR immersion seems too uncomfortable or expensive, there's still a lot of metaverse interaction to be had through the handy piece of hardware that we all carry in our pocket. And no, we're not talking about strapping your smartphone screen to your face with a cardboard frame. Thankfully, smartphone-based VR is no longer something that companies are trying to push on us. Instead, you'll want to look at your smartphone's AR capability. AR, or augmented reality, is kind of like VR's little sibling. It uses your smartphone camera to overlay digital objects over the real world. This technology saw its biggest success in the last decade with the global phenomenon that was Pokemon Go, and when it comes to showing off your NFTs or blockchain multiplayer games, AR still has huge potential for another hit, letting you view metaverse elements without wearing clunky VR glasses.
Even without AR, many metaverses also allow access via mobile apps. Even digital lands and VR chat rooms can be browsed from your smartphone in a limited form. Although you'll miss some immersive and interactive elements, the everyday smartphone still offers easy metaverse access.
A meta identity
The cyberpunk sci-fi stories that inspired the concept of the metaverse had their protagonists escape from reality in virtual worlds, and that came complete with virtual identities. Online usernames and profile pictures have always been a part of the internet, but the metaverse takes it to a new level. You may have to consider the look of a full-body life-size avatar! If you're looking to build a brand or business in the metaverse, even with the power to look like whatever you want, you might want something that is consistent and appealing. Put some thought into your online appearance (and your name) and how it could be represented across multiple platforms. Will it be realistic? Fantastic? Based on your prized NFT or favourite crypto meme?
A place to hang out
We all have our favourite places to relax and socialise in real life, and the metaverse is no different. Different metaverse platforms have different expectations, social rules, and 'atmospheres'. Browse the available apps and think about your preferences. Do you prefer to play online games with others or hang out and share memes with weird avatars in VR chat rooms? Perhaps you prefer to spend time chatting with metaverse investors in their houses built on plots of virtual land? Whatever you choose, the interaction with others will elevate the metaverse over just another VR game.
NFTs
NFTs are becoming popular as speculative assets and digital collectables, but the metaverse is where owning a digital object will actually mean something—clothes, homes, weapons, etc. As such, the early days of the metaverse represent an opportunity to claim items that could become more rare or valuable later. Ideally, the NFTs you acquire should have some value in the community of the metaverse you acquire them from so that you don't have to rely on speculative marketplaces.
Metaverse tokens
Metaverse tokens are cryptocurrencies used in the metaverse, but which one? Although many metaverses may use tokens for purchasing digital items, player rewards and contracts or for governance rights, the fact is that digital tokens are often not interoperable or exchangeable between platforms. For the time being, they have to be exchanged with more commonly used cryptocurrencies or fiat currencies. Although metaverse tokens can usually be acquired in the platforms (e.g., through play-to-earn models or as an early adopter bonus), they can also be purchased outright for an advantage.
Get a head start in the metaverse with StormGain
Getting your hands on the right metaverse tokens in the early days can be key to profiting from the next evolution of the internet before the market becomes crowded. StormGain offers the best conditions for buying, selling and exchanging some of the most interesting metaverse currencies right now. Trade SHIB, AXS, ENJ and more with high leverage, low commissions and fantastic perks. New to StormGain? Sign up in just a few seconds and find out what the world's best crypto platform can do for you!
Tags
Exchange BTC

Try our Bitcoin Cloud Miner and get additional crypto rewards based on your trading volume. It's immediately available upon registration.

Try our Bitcoin Cloud Miner and get additional crypto rewards based on your trading volume. It's immediately available upon registration.