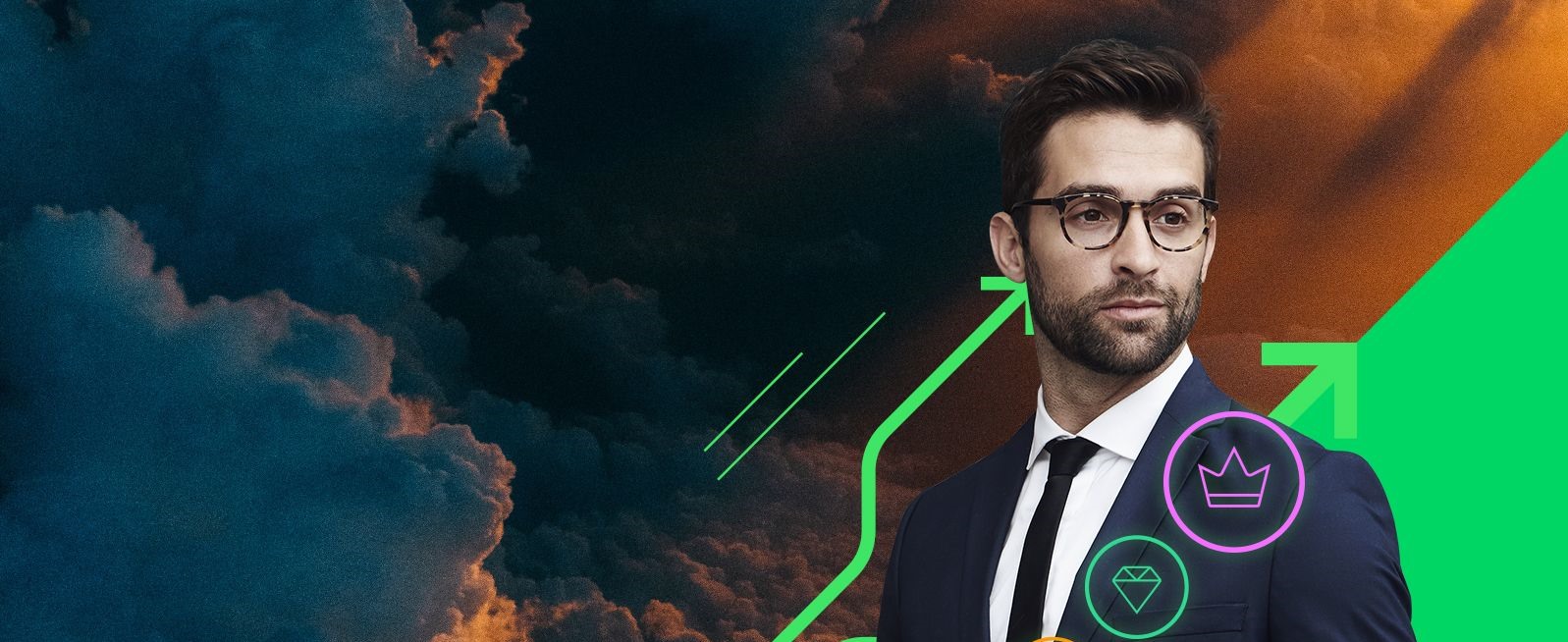 StormGain unveils loyalty program
Here at StormGain we are fully aware just how much of our success we owe to our loyal clients. 
Without all of you, we simply wouldn't have been able to achieve so much over these five short months. With this in mind, we decided it was time to show our appreciation and give something back to the people who helped make us who we are today.
We announce the launch of our new Loyalty Programme that will see our most active traders rewarded for their contribution to StormGain's ongoing success. Under the terms of the scheme, eligible clients will be assigned a status ranging from Standard to VIP on the basis of their balance and/or trading volume. Depending on your status, you will benefit from reduced trading/exchange commission and higher interest on your total deposit. 
How does it work?
You will receive the status for which you qualify either shortly after depositing the necessary funds into your account or at 21:00 GMT on any day of the month.  Here is  an example to explain things better: Imagine your current balance is below 500 USDT. As soon as you deposit enough to make it over  500 USDT in total, your status will be automatically upgraded to Gold. Alternatively, you could open a position that would take your trading volume above the 150,000 USDT monthly limit and be awarded Gold status at 21:00 GMT that very same day.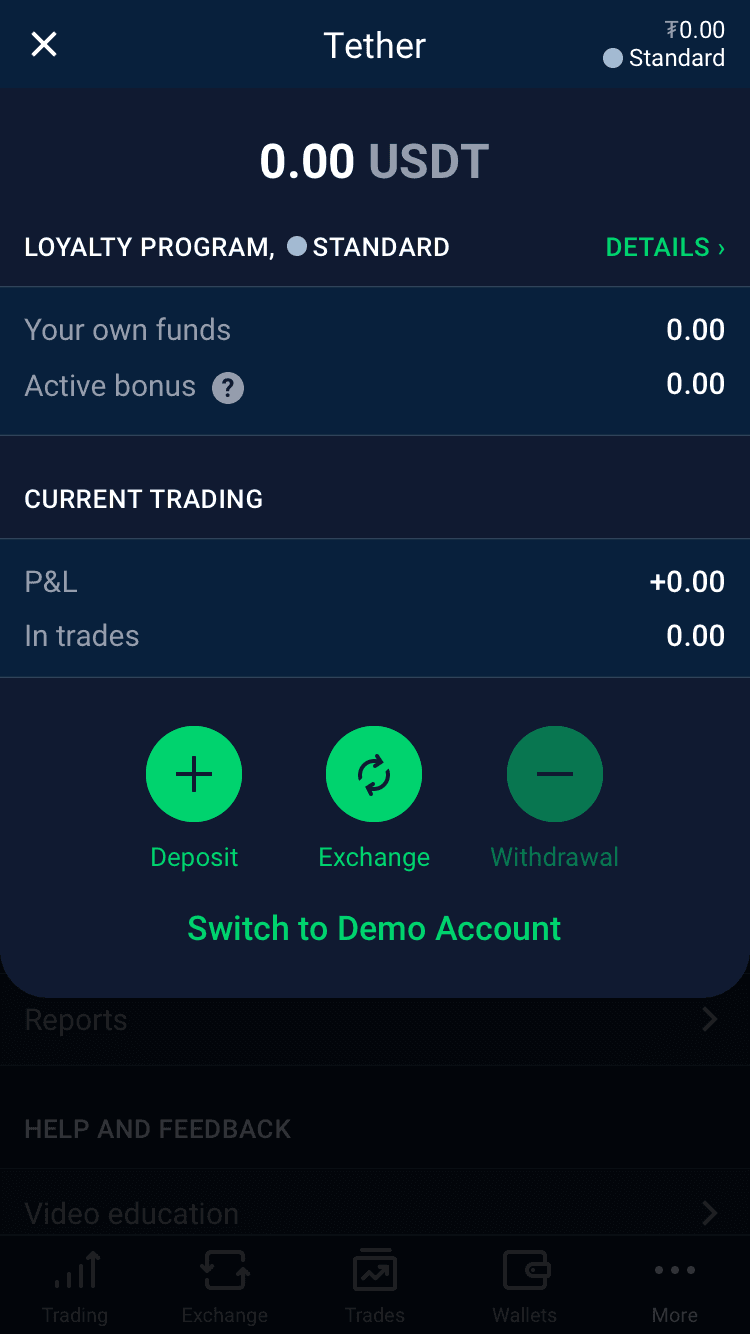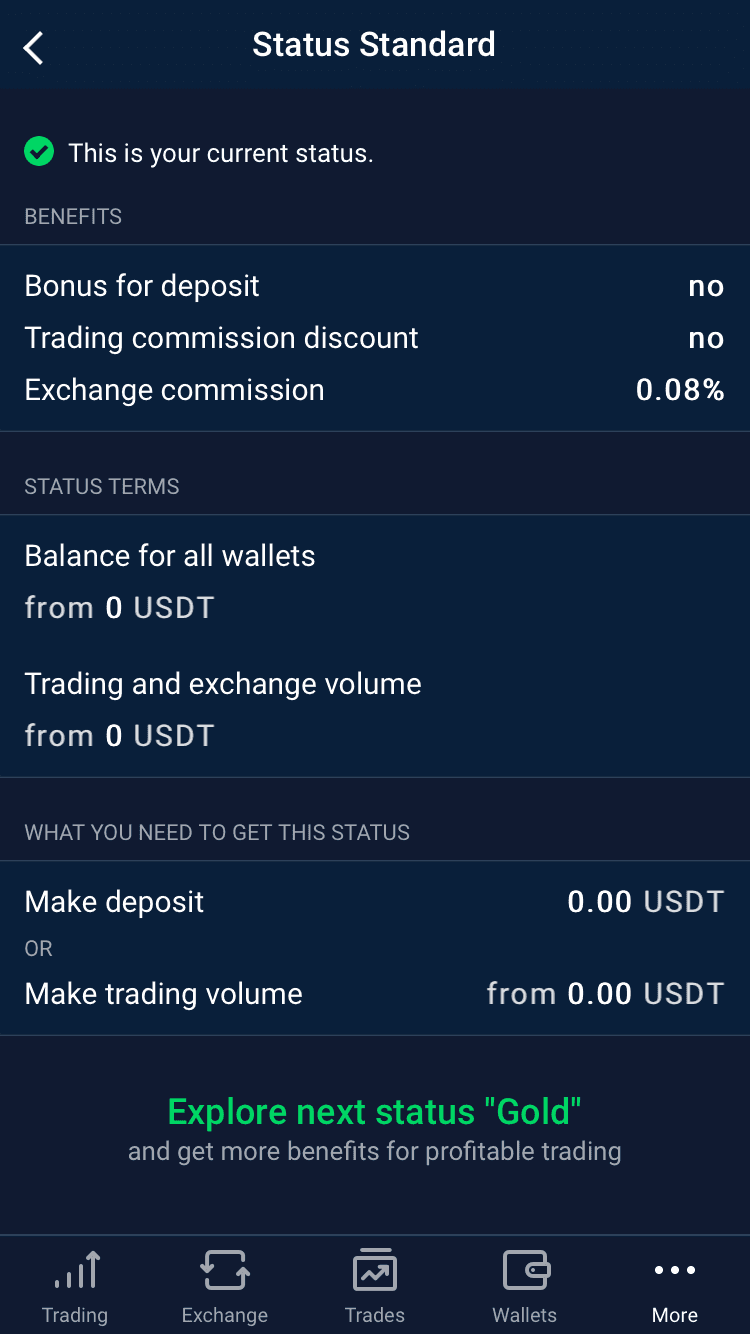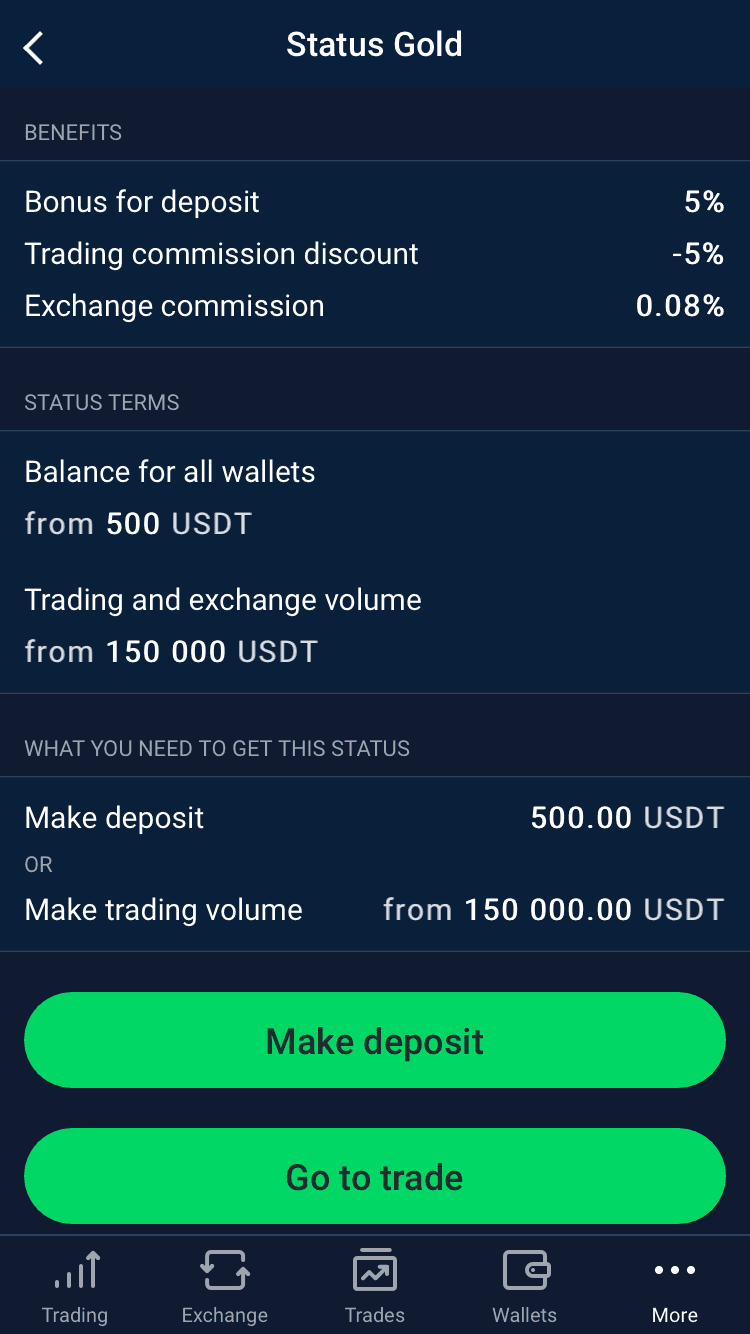 How long does it last?
Any status you receive will remain valid for a period of one calendar month counting from the day it was first awarded. When this month is over, your status may be extended, upgraded or downgraded depending on your total account balance or trading volume. For instance, let's say you qualified for Diamond status last month on the basis of your account balance. If you still have 5000 USDT or more in your account (or have traded more than 2,250,000 USDT), you will keep your Platinum status for another month. Conversely, if your account balance drops below the 5000 USDT threshold and your trading volume doesn't meet the minimum for Platinum, you will revert back to Gold status for one month. Straight forward enough, right?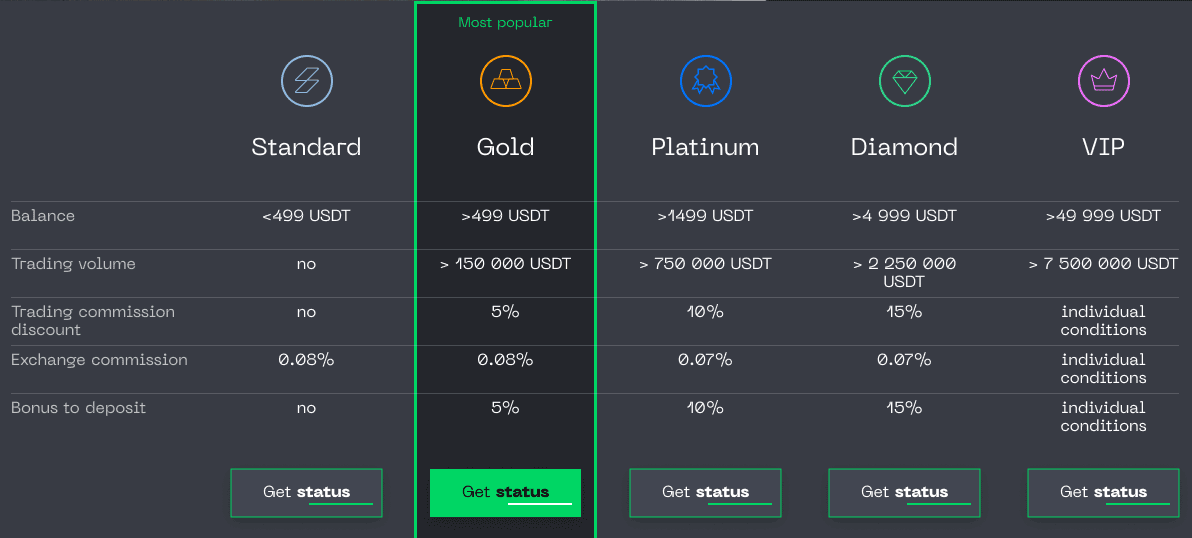 We would like to thank you one more time for your continued support and loyalty and wish you even more successful trading with StormGain!
 
Welcome to StormGain — crypto trading platform!
Trade with 200× multiplier.