StormGain VIP clients enjoy a full Premier experience at NUFC-City
A group of StormGain VIP clients had a unique experience on the last weekend of November on the occasion of the match of the fourteenth fixture of the English Premier League that faced Newcastle United with Manchester City.
The match, played on Saturday, 30 November at St. James Park stadium in Newcastle-upon-Tyne, was vibrant and ended with a two-tie result thanks to goals from Sterling and De Bruyne for City and Willems and Shelvey for the locals.
One participant was a winner of our Grand VIP Prize, who got a hotel stay and trip paid to the city. For this, he became a client and made a deposit on the SormGain platform, where he will now be able to take advantage of the full range of services and benefits that StormGain has to offer, like the 10% annual interest rate.
The other contestants took part in our Crypto Friday promotion and were able to have VIP seats and access to the club's hospitality. They are also clients and simply need to make a deposit to take part in our next VIP tour to have a fully paid for experience.
Private stadium tour
Although the game was played on Saturday, the thrill began earlier for StormGain clients, who on Friday enjoyed a private visit to the stadium of Newcastle United, one of the great classic venues of English football, where they could see firsthand the facilities of the Magpie club: trophy room, press room, changing rooms, VIP boxes... and even accessed the pitch through the same tunnel used by the players every other week.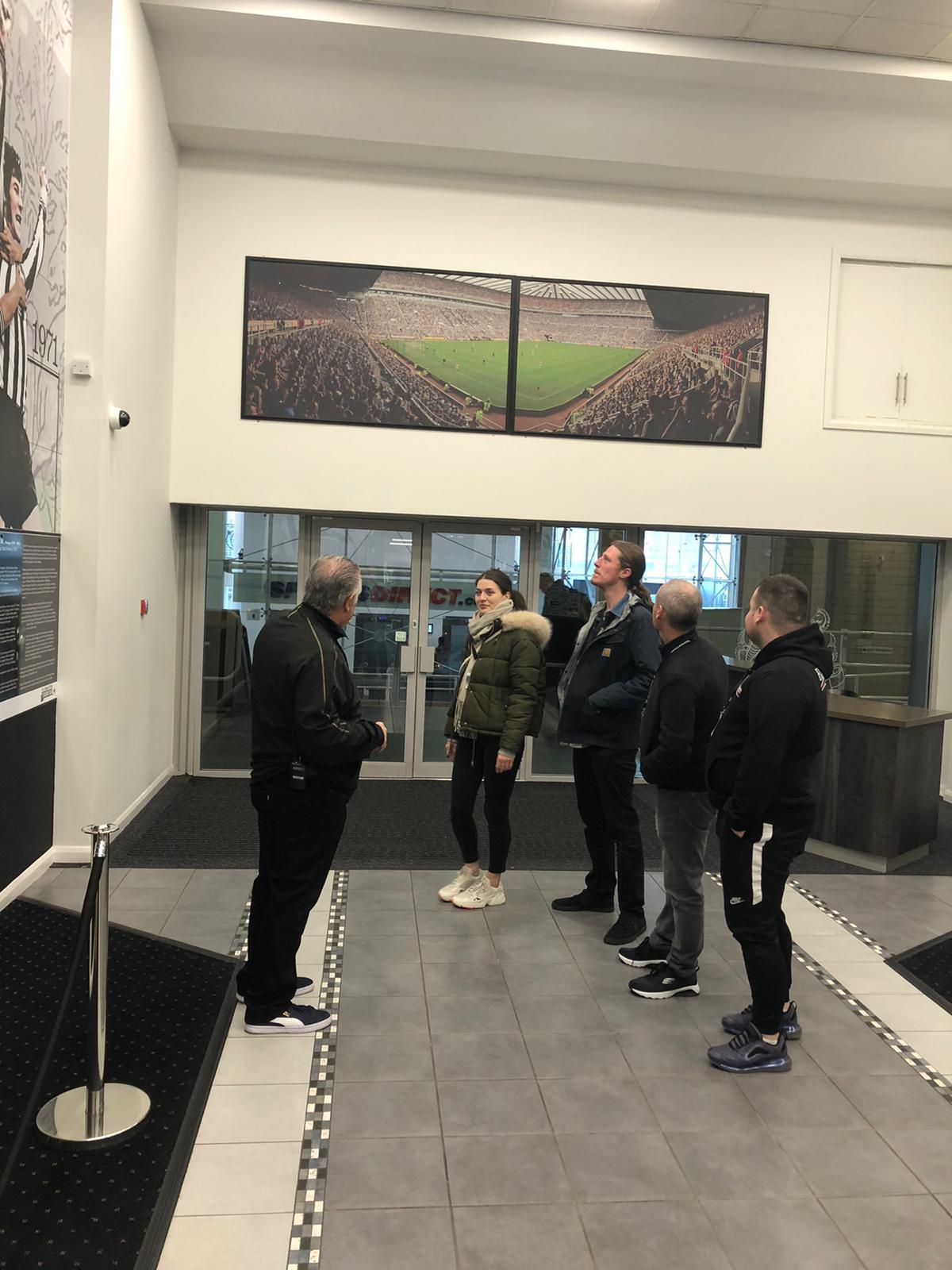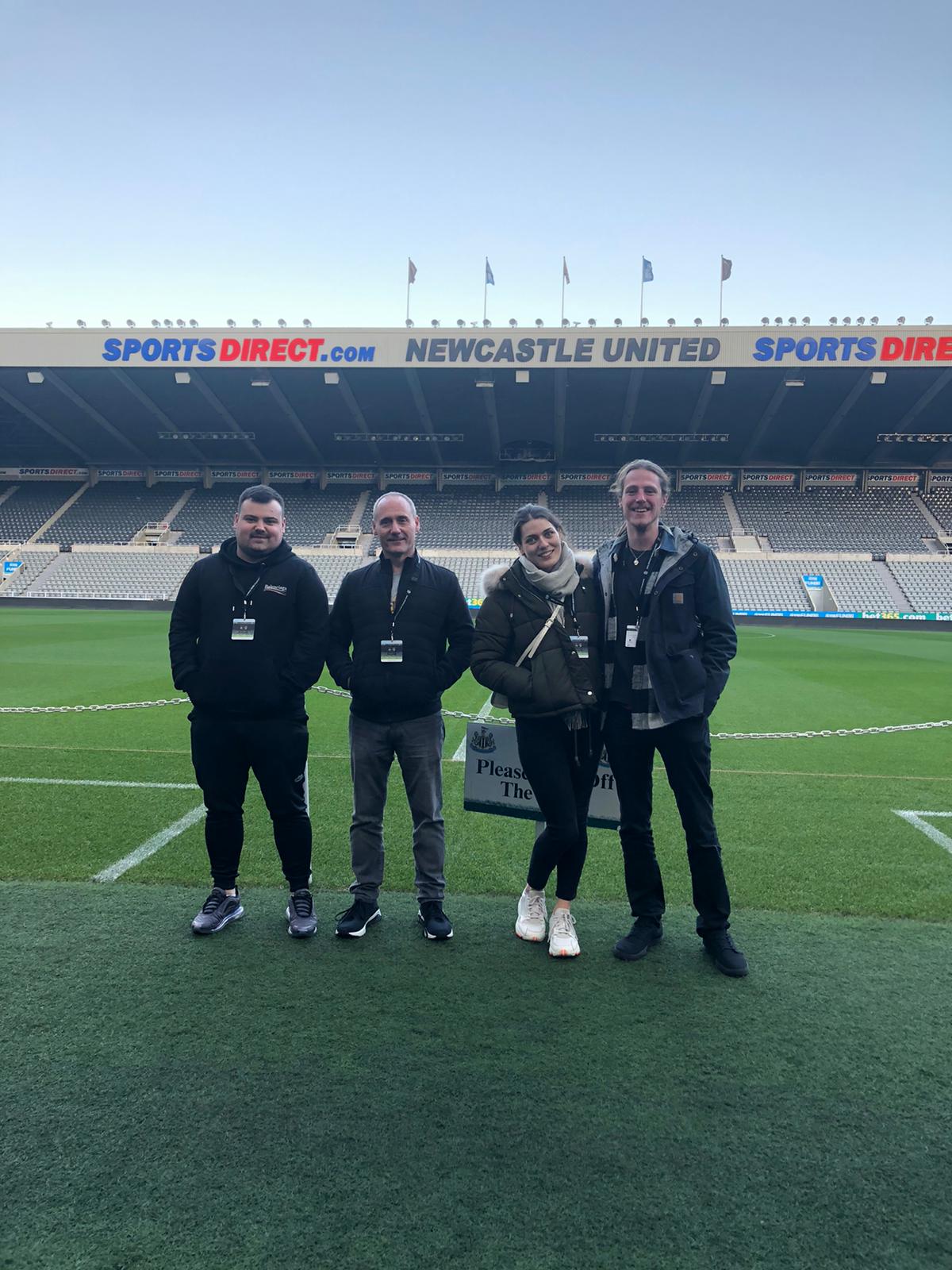 Meet&Greet with the players
On Saturday, the StormGain clients had the opportunity to meet Newcastle United players when they arrived at the stadium a couple of hours before the start of the game. Footballers and VIP clients shared a few moments on the pitch where they took pictures, signed autographs and t-shirts and chatted animatedly.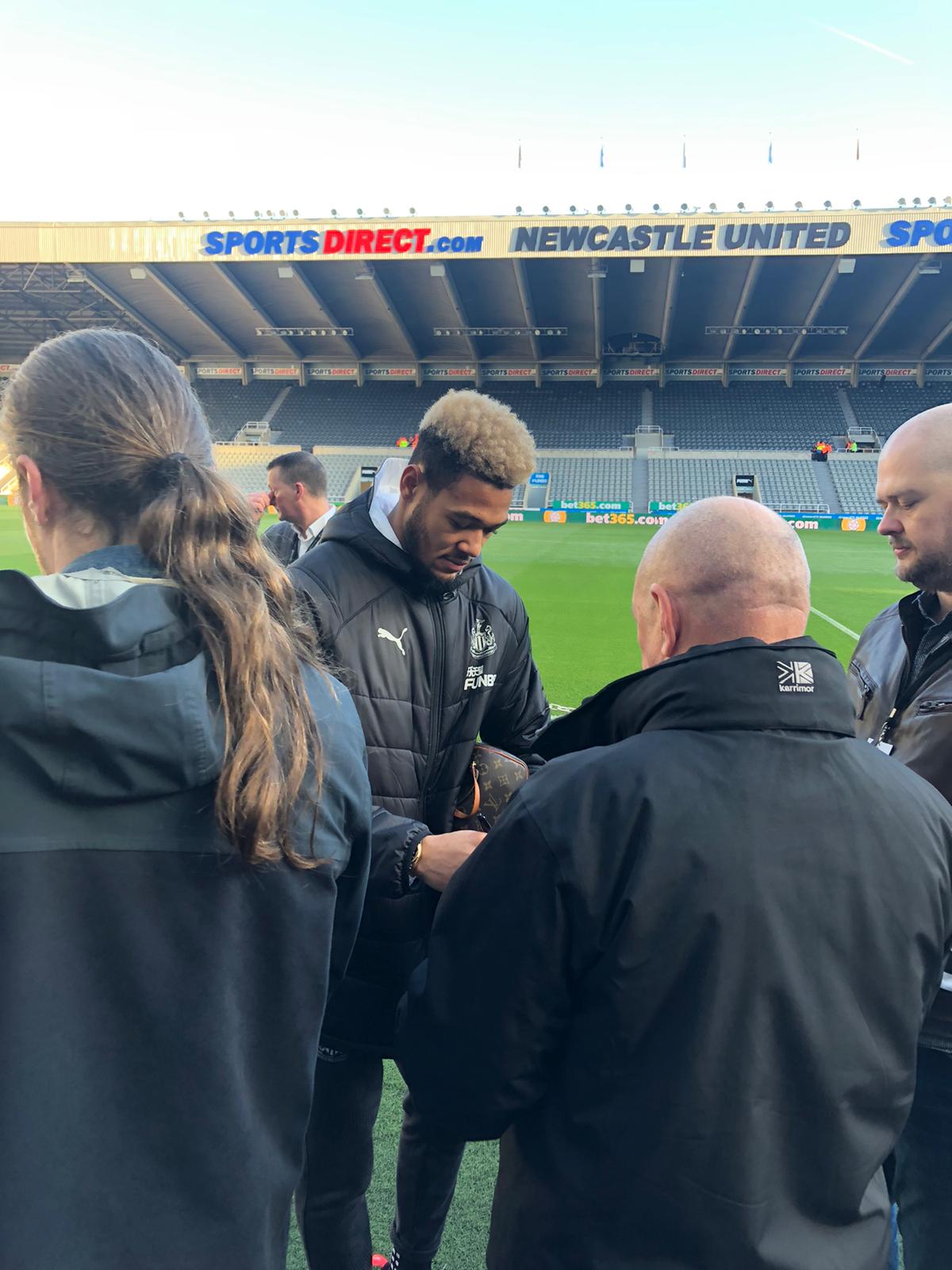 Hospitality table and VIP seats
Two hours before the game, StormGain clients were escorted by NUFC staff to their exclusive hospitality table, where they enjoyed a delicious meal in a luxurious dining hall to be then led to their VIP seats, a comfortable and exclusive spot with the best view of the game.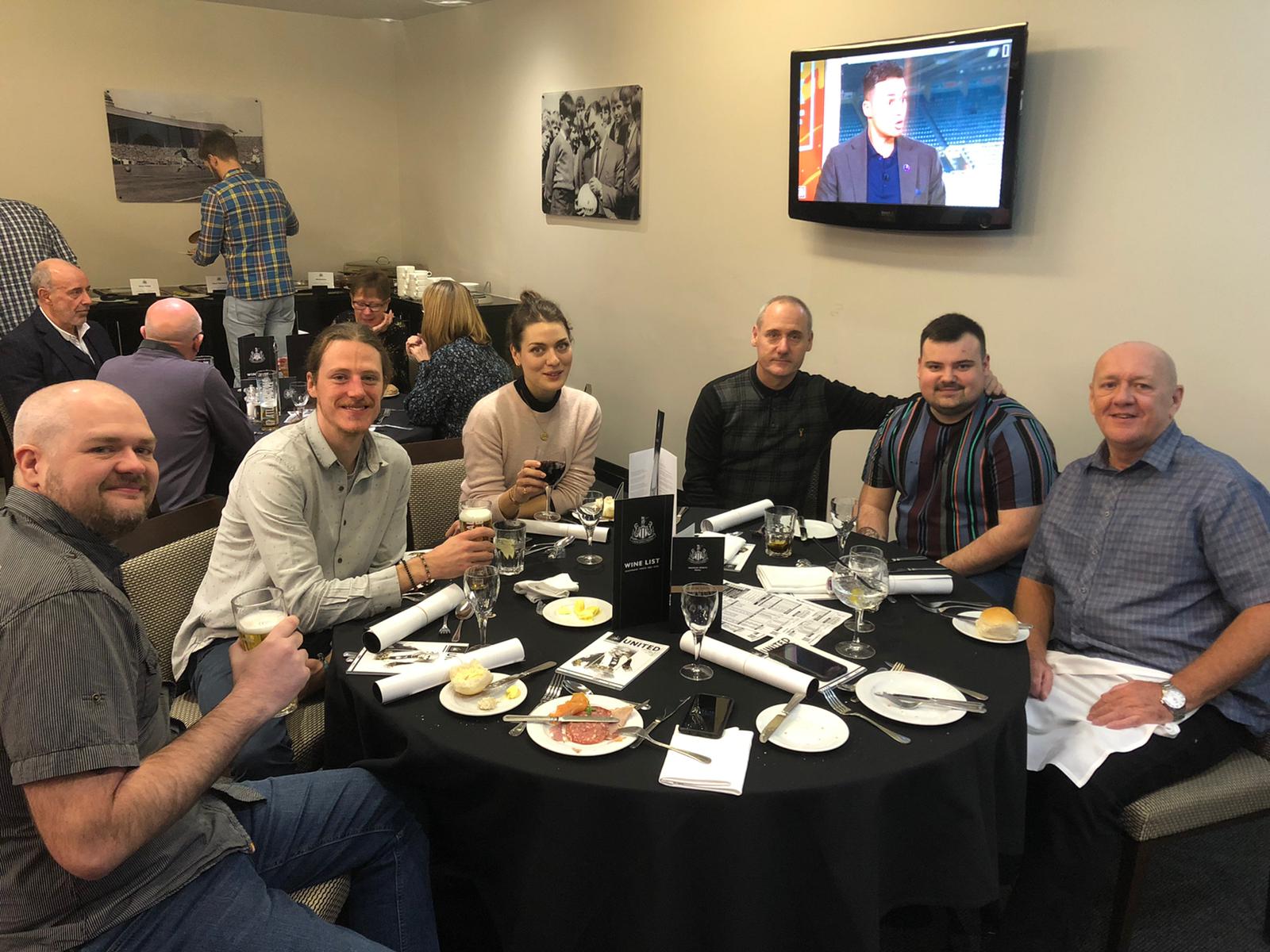 Would you like to be one of StormGain's next client to enjoy an experience like this? All you have to do is register your free account and make a deposit and you will be eligible to have a first hand EPL experience and meet NUFC players.
Welcome to StormGain — crypto trading platform!
Trade with 200× multiplier.