What are tokenised stocks? The hottest new assets on StormGain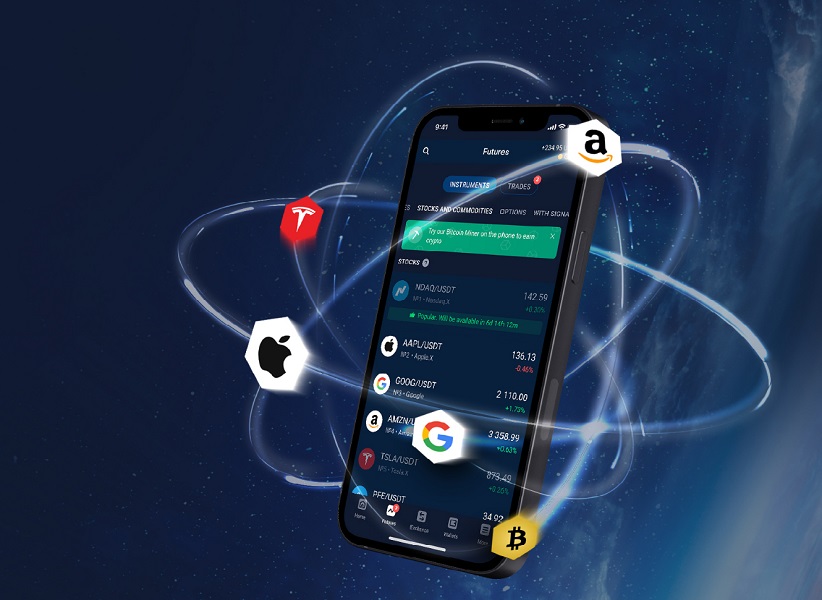 StormGain is proud to announce the arrival of an exciting new asset category to the platform: tokenised stocks and commodities. These tokens combine the best of blockchain-based digital assets with the opportunity to profit from traditional trading instruments, such as company shares and precious metals, lending stability and flexibility to your crypto portfolio.
What are tokenised stocks and commodities?
Tokenised stocks are commodities in the form of digital tokens pegged to the value of a financial instrument on the stock market, such as a company's stock or valuable metals like gold and silver. The token's price (in USDT) rises and falls in line with the value of the stock or commodity on the global stock market.
Why trade tokenised assets?
Trading tokenised assets allows you to profit from the activity of top tech companies and commodities just as you would on the traditional stock market. The big difference is that the trading is in the form of tokens that are fully integrated into your crypto portfolio and act as cryptocurrencies for all intents and purposes (wallet storage, privacy, transfers, security, etc.). This allows you to expand your crypto portfolio with more traditional market instruments while keeping the advantages of a blockchain-based asset collection, all easily accessible from a single platform, StormGain.
The world of cryptocurrencies and big tech are closely related, and you can now leverage your knowledge of the activities of Apple, Google, Tesla and other companies into profit on StormGain. Furthermore, precious metals such as gold and silver are tried-and-true safe-haven assets that you can invest in to hedge against the crypto market's volatility. All in all, dipping into tokenised stocks and commodities will allow you to build a more versatile and resilient portfolio to generate profits in the long term.
Tokenised stocks and commodities on StormGain
StormGain offers the following tokenised stocks in the world's leading tech companies:
Tesla (TSLATUSDT)
Apple (AAPLTUSDT)
Google (GOOGLTUSDT)
Amazon (AMZNTUSDT)
Virgin Galactic (SPCETUSDT)
Robinhood (HOODTUSDT)
AMC (AMCTUSDT)
GameStop (GMETUSDT)
Tokenised commodities include gold (XAUTUSDT) and silver (XAGTUSDT)
To trade tokenised stocks and commodities, simply log into StormGain to find them along with the rest of our 40+ digital assets, such as Bitcoin, Ethereum and Litecoin. Tokenised assets are treated just like any other asset on StormGain and benefit from our 0% commission profit-sharing structure and loyalty programme, which allows you to maximise your gains in the market no matter what you trade.
New to StormGain? Register in just 5 seconds and start trading right away or try our demo account to find out how you can profit from the exciting world of digital assets!
Tags
Exchange BTC

Try our Bitcoin Cloud Miner and get additional crypto rewards based on your trading volume. It's immediately available upon registration.

Try our Bitcoin Cloud Miner and get additional crypto rewards based on your trading volume. It's immediately available upon registration.