Bitcoin price continues to fall as bulls stumble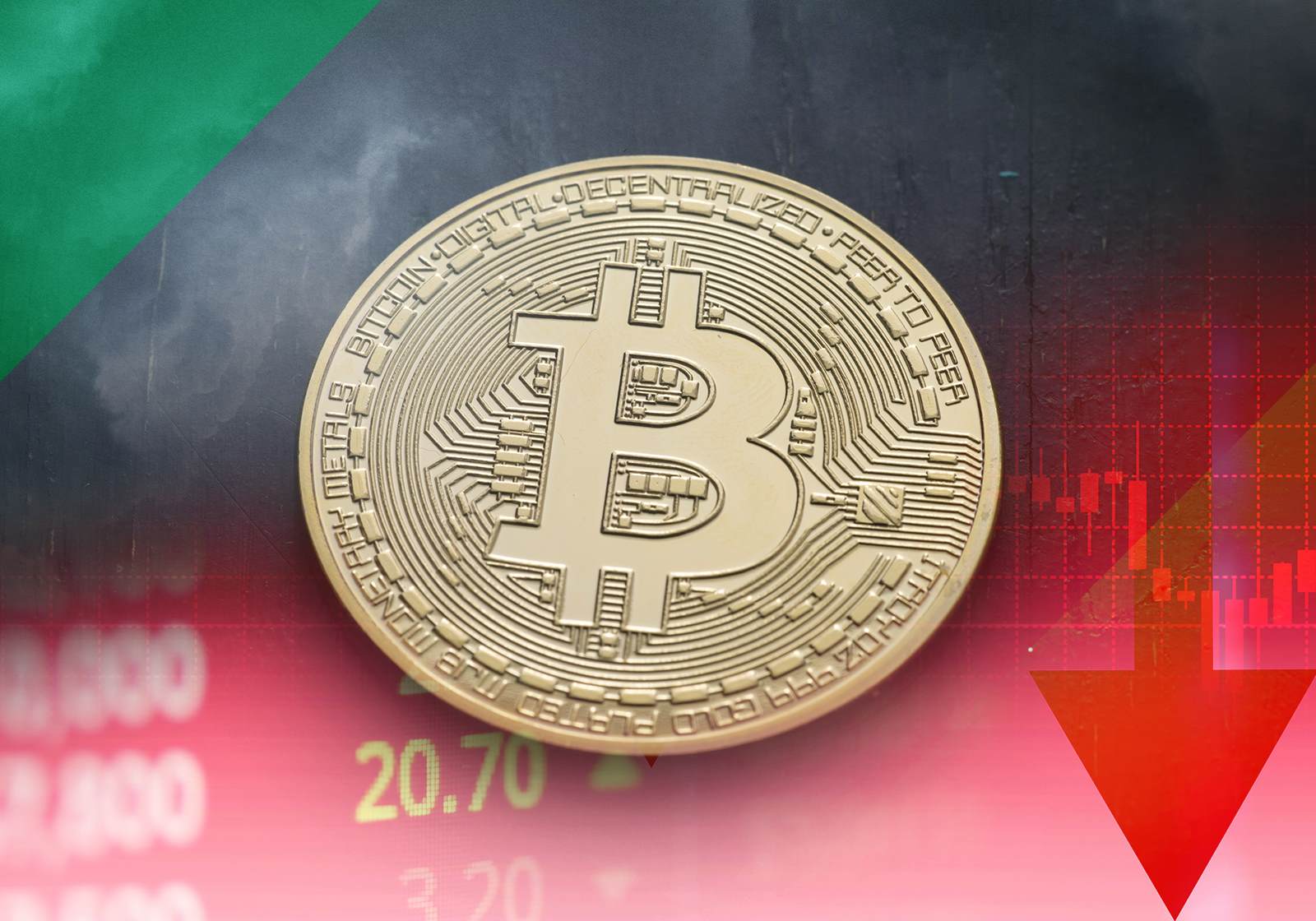 Bitcoin rang in the new year with an impressive uptrend. The price of the top cryptocurrency rose from $6,800 to $8,450 in just a few days. But unfortunately for the bulls, this strong upwards momentum could not be sustained. 
Bears wrestled control and pushed the price of Bitcoin down below $8,000 against the US Dollar. Since peaking at $8,463 resistance just the other day, the price of BTC has backtracked, retracing 45% of recent price gains, wavering at around $7,900 as of the time of writing.
A true bear market?
It is too early to call Bitcoin's price-tumble a full-fledged reversal, but some analysts predict a drop into the $6,000 range, stranding Bitcoin in a long-running bear market. Cryptohamster shared a chart citing ADX and Fisher Transform — two-directional technical indicators — as indicators that bears are dominating after a momentary bull rally. 
Influential cryptocurrency trader HornHairs called out BTC's recent breakout as reminiscent of a typical bull trap and says he expects a drop down to $6,000 if Bitcoin manages to close the weekly candle on Sunday below $7,870.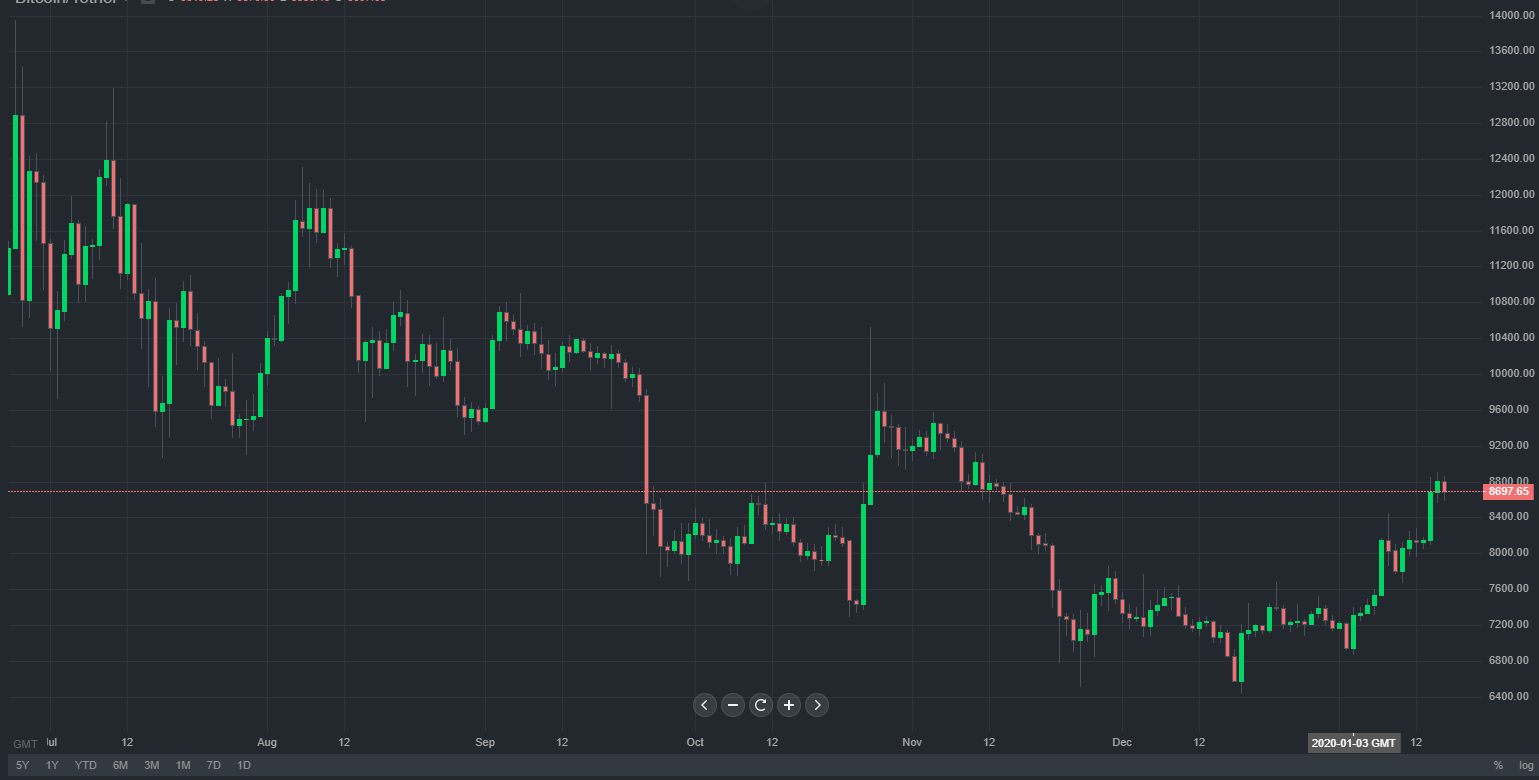 Buyers could see strong gains in the long run
However, bears should beware, since it's not quite so cut-and-dried. Coindesk's reporter Okmar Godole notes that a low-volume pullback, such as the one we're seeing, is often short-lived. Even if the hourly and daily charts will delight bears, prudent traders will have to consider the long-term. 
Anonymous analyst Financial Survivalism (a.k.a. Sawcruhteez) also posted his analysis on Tradingview, picking out several bullish trends and predicting that BTC will hit $20,000 by 1st July, 2020. If this turns out to be the case, traders who buy during the current downturn could cash in comfortably later this year.
The markets will also be influenced by the scheduled halving of Bitcoin mining returns this year, which will see the most popular cryptocurrency become harder to obtain without buying and thus, in theory, become more valuable. 
StormGain – your best tool in a volatile market
It's clear that Bitcoin will continue to be a valuable commodity in 2020, but anyone looking to profit in the shifting market needs to have a diverse crypto portfolio and stay up-to-date on both current trends and long-term analysis. Ups and downs can both be played to a trader's advantage, so long as they know when to buy and sell. For both new traders and crypto veterans, StormGain is the most effective platform for buying, selling and exchanging cryptocurrencies.
StormGain's user-friendly platform is available on the web or as a smartphone app. Because it allows trades with a multiplier up to x150 and 24/7 liquidity, in addition to keeping clients informed with in-app trading signals and market info, StormGain enables you to quickly maximize your gains and cash in at the right time. 
With StormGain, you can easily buy Bitcoin, Ethereum, Bitcoin Cash and a range of other altcoins with your credit or debit card, and our fees and exchange commissions are among the lowest in the industry. Thanks to us, it's never been easier to quickly build a strong crypto portfolio and have all the information you need to make smart trades in one place.
Are you ready to profit from the cryptocurrency market in 2020? Register with StormGain in just 5 seconds and start trading now!
Tags
Exchange BTC

Try our Bitcoin Cloud Miner and get additional crypto rewards based on your trading volume. It's immediately available upon registration.

Try our Bitcoin Cloud Miner and get additional crypto rewards based on your trading volume. It's immediately available upon registration.