BTC drops below $30K: what's behind the bear market?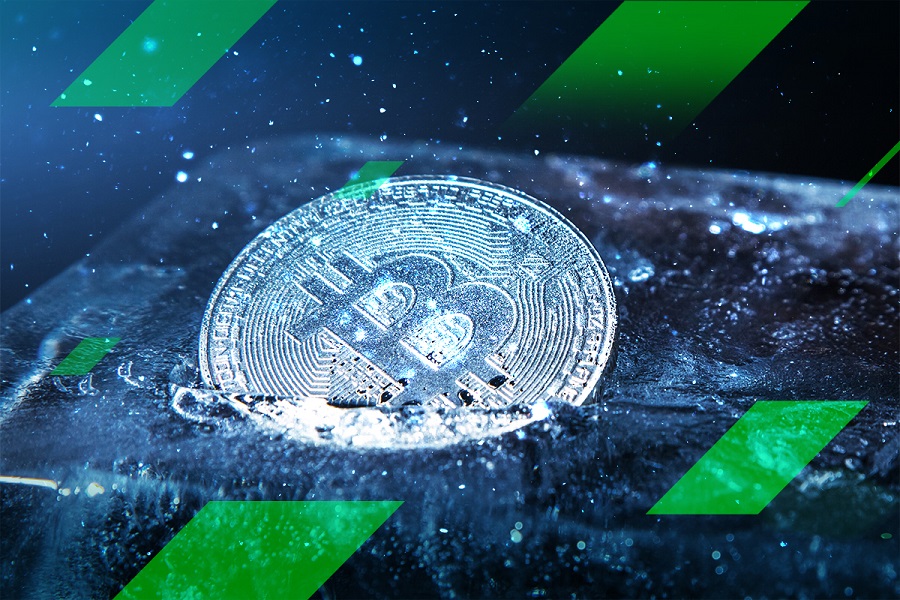 Bitcoin's (BTC) price is currently hovering just under $31,000 at the time of writing on 10 May 2022, a slight recovery after a temporary fall to under $30,000 on Monday night. The original cryptocurrency's price drop came amidst a broader market sell-off following the US Federal Reserve's shift to an aggressive monetary policy, higher US interest rates and fears of a global recession.
Monday's price drop marked Bitcoin's 10-month low and its lowest price this year. The last time the original cryptocurrency fell below the $30,000 was on 20 July 2021, just before a swift rebound. BTC's price trend appears to be in tune with the wider global stock market, especially tech shares. The Nasdaq 100 Index is rebounding slightly after dropping to the lowest valuation in two years. S&P 500 futures are similarly climbing back up after a plummet in value.
With the ongoing bloodbath on Wall Street, traders are wondering whether Bitcoin and the crypto market, in general, will be able to stabilise before the wider stock market. And as usual, altcoins have tended to follow Bitcoin's trajectory, with Ethereum (ETH), Ripple (XRP), Solana (SOL) and many others dropping to their lowest prices so far this year. So what does the future hold in store for crypto?
The influence of US monetary policy
Last week, central banks around the world, including the US, UK and Australia, raised their interest rates in an effort to counteract inflation. The current panic sell-off among investors is due to fears of continued inflation and the higher cost of borrowing potentially slowing down global economic growth.
The US Federal reserve is especially influential. The US central bank carried out its biggest rate hike in over 20 years, raising its benchmark interest rate by half a percentage point. Another increase may be due at their next meeting in June. But the Fed's strong arm might relax come the US midterm elections in November due to pressure to alleviate economic anxiety. Although Bitcoin and cryptocurrencies have been touted as a safe-haven asset against inflation, they have yet to reliably behave this way, instead tending to correlate with tech stocks. Regardless of the outcome, there are ways for crypto traders to make profits even in an extended bear market or a 'crypto winter'.
How to trade for profit during a crypto winter
For knowledgeable traders, a bear market can be just as much of an opportunity to make money as a bull market. This can be done using different strategies, such as short trading to profit from falling prices or hodling a diverse portfolio of digital assets long term, including crypto indices. 
StormGain provides all the tools you need to profit in both rising and falling markets in one easy-to-use platform. In addition to low fees, advanced analytics and trading strategy guides, StormGain also features a Bitcoin cloud miner that continues to reward active users with Bitcoin, regardless of market conditions! To find out how you could potentially profit during the crypto winter with StormGain, sign up in just a few seconds and open a demo account to try out these strategies risk-free in real market conditions!
Tags
Exchange BTC

Try our Bitcoin Cloud Miner and get additional crypto rewards based on your trading volume. It's immediately available upon registration.

Try our Bitcoin Cloud Miner and get additional crypto rewards based on your trading volume. It's immediately available upon registration.