Crypto forecast 2020: storm, calm or sunshine?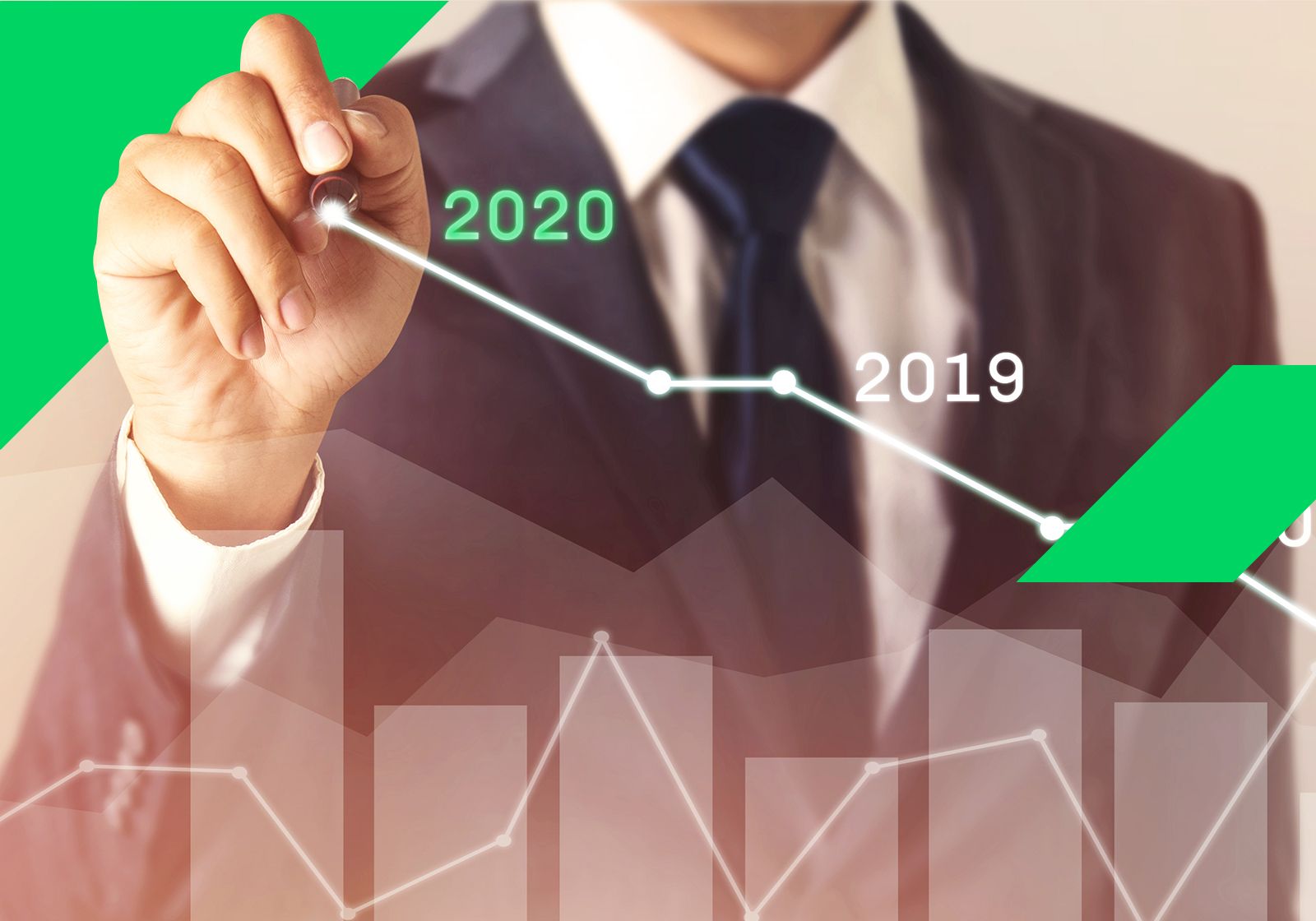 As the holiday season came, presents and Christmas trees are probably the last things on crypto traders' minds. December and January have traditionally been make-or-break months for digital currencies, with huge price movements tending to take place during this period. With this in mind, we have put together this helpful overview of where some of the industry's biggest names think the market is headed in 2020.
Bitcoin
The quintessential digital currency is the go-to coin for many crypto investors who are attracted by its high level of brand recognition and adoption. Many big names have weighed in on BTC's future, some predicting virtually boundless growth, while others are much less optimistic.
For instance, cybersecurity celebrity John McAfee is extremely bullish on Bitcoin and sees the price reaching a whopping $1 million in 2020. Meanwhile, another more conservative estimate of $100,000 was proposed by Silk Road Founder, Ross Ulbricht. And while still quite bullish on BTC, BitMEX CEO Arthur Hayes has set a more realistic short-term target for the coin of $10,000.
However, not everybody is so sure that the only way is up for the original crypto asset. Some analysts have suggested that the recent slump could prompt another miner sell-off, as seen this time last year. If miners do decide to lock in their profits en masse, a drop to $2000-3000 is certainly possible opening a great opportunity to earn with StormGain. Perhaps the biggest Bitcoin bear to chime in on the subject is none other than Bill Gates. He is adamant that the coin – which he believes is "kind of a pure 'greater fool theory' type of investment" – will eventually hit 0 and he "would short it if there was an easy way to do it."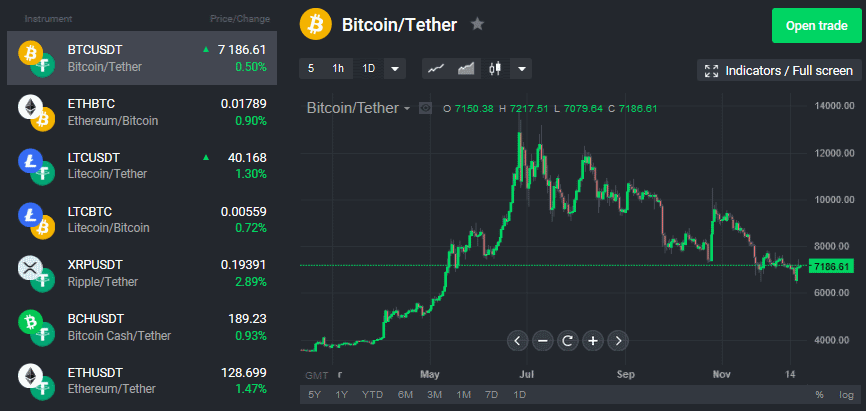 Ethereum
After Bitcoin, it's only natural that our discussion should turn to Ethereum. As the second biggest digital currency on the market, it too has its fair share of backers. Now, Ether is not quite the same as BTC, and every man and his dog has an opinion. But a few famous faces have come out with their predictions for next year and beyond.
For example, the founder of Joetechnologist.com, Joe Raczynski, has tipped the smart contract project to hit $1,000 by the end of 2019, which, admittedly, might take some doing. Though you never can tell in this volatile market; stranger things have happened. As he has stated, nearly all large organisations are testing the platform with a view to potentially adopting it in the medium term. If that wasn't enough, we have also had cryptocurrency author and independent analyst, Jeff Reed, boldly predict that ETH will eventually overtake Bitcoin as the most valuable digital coin.
Despite the almost universal optimism surrounding Ethereum's future, it's hard to ignore the serious downtrend the currency has been on since around July now. While many might argue we have finally reached the bottom, the technical few would suggest that the price could easily slide at least another 20-30 dollars more. And with the project's Istanbul hard fork failing to provoke a bull run as expected, this scenario could potentially play out over the months ahead.
Bitcoin Cash
The first and arguably most successful Bitcoin fork is of course BCH. Like many cryptocurrencies, it has been trending down for several months now and looks ready for new growth.
For that reason, many are predicting steady rises over the coming months. Digitalcoinprice.com is one site that is bullish on Bitcoin Cash, having predicted a jump to $641.60 by the end of 2020, eventually rising to $748.63 in 2021.
Meanwhile, Walletinvestor.com has a more balanced outlook on BCH, with its forecast suggesting that we could see an initial large drop before a strong, stable growth takes the price to $493.30 by late 2020.
However, the crypto predictions site Longforecast.com are much less optimistic and see the digital currency trading close to $100 for much of next year, with a small rally in Q4 2020.
XRP
Ripple is a serious project with a wealth of real-world applications. It's no secret that the company has already attracted a variety of big-name partners from the banking sector, with many more set to join them in the coming months and years. In fact, Ripple just completed a new partnership agreement with the Omani BankDhofar earlier this year, while Africa's Flutterware and UK-based e-money firm Moneynetint look set to ink their own deals in the near future. In this context, it's easy to see how the company's flagship coin could skyrocket in the years to come.
Indeed, a long forecast by InvestingHaven has put a potential $20 price tag on XRP for 2020. Now, this might seem ambitious given its all-time high of just over $3.00, but in this market, you never know. At any rate, with a current price of just $0.20, XRP is certainly good value for the time being.
One agency that doesn't think XRP will get anywhere near its December 2018 maximum is LongForecast. According to their analysts, the coin will have to endure a lengthy sideways market within the $0.10-0.20 range until at least July 2021.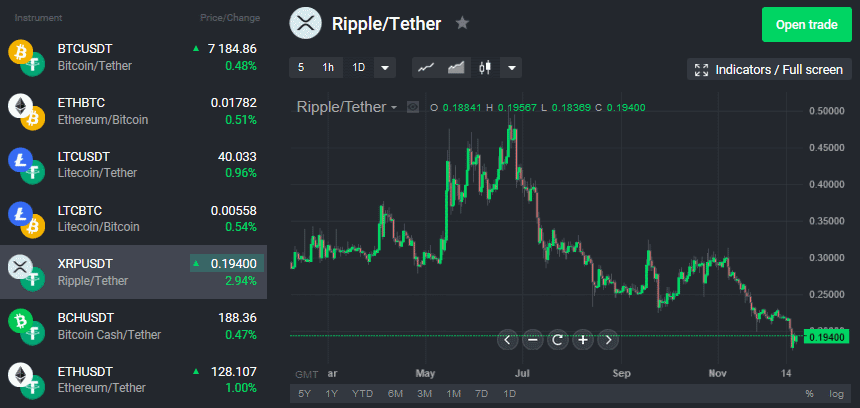 How to make a profit in 2020
As we have seen, the experts are divided on nearly every major cryptocurrency. It's to be expected really. In a market as volatile and unpredictable as this, you'd probably have better luck with tea leaves than technical analysis. But whether your favourite coin goes running with the bulls or is eaten by bears, you can always capitalise on its movements with StormGain. Open an account now and start making money on crypto today!
Tags
Exchange BTC

Try our Bitcoin Cloud Miner and get additional crypto rewards based on your trading volume. It's immediately available upon registration.

Try our Bitcoin Cloud Miner and get additional crypto rewards based on your trading volume. It's immediately available upon registration.