Happy Holidays from the StormGain Family!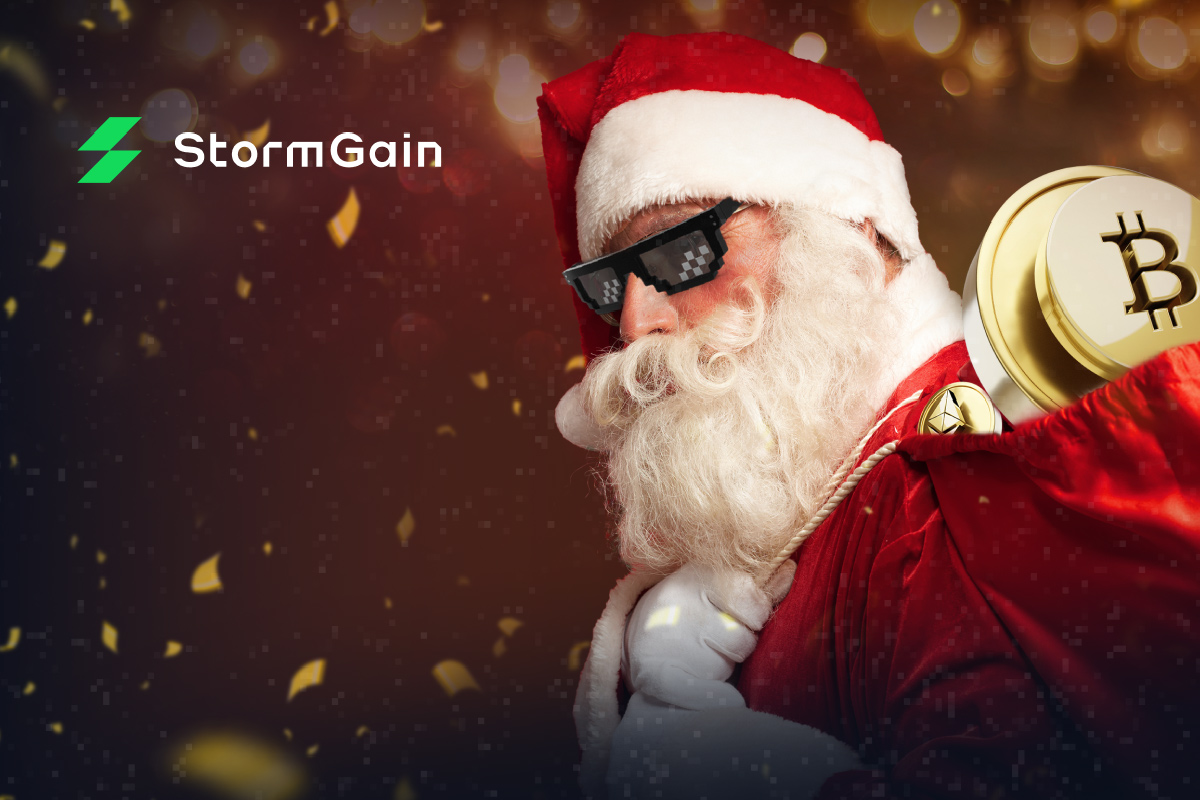 2022 is almost at its end, and it's time to take stock of what has turned out to be a tumultuous year in crypto as we move on into an exciting future for digital currencies. As the year closes, the crypto market continues to wrap up during an extended 'crypto winter', a far cry from the dizzying heights of this time last year, but the ongoing adoption of blockchain and digital assets still points toward a promising future for cryptocurrencies.
Every member of the StormGain family would like to extend their sincere holiday wishes to all our valued clients. For StormGain traders, it's been a year of trying new tactics and adapting to the shifting market, and we've done our best to support all StormGain clients with new features and promotions to help boost their profits. This past year, we were also thrilled to be honoured with several prestigious awards for our efforts.
The next year in crypto may well see the market mature as the crypto community becomes savvier regarding scams and the wider public achieves a greater understanding of the technology. At the same time, the further development of Web3, metaverse projects and CBDCs should lead to a clearer, more accessible, and sensibly regulated crypto environment for everyone.
As we get ready for the next chapter of the cryptocurrency saga, we'd like to share some of the most significant StormGain moments of 2022:
Ten million users
This year, new users from around the world joined the StormGain family, choosing us as their cryptocurrency platform. StormGain has now surpassed 10 million users in over 150 countries! StormGain was launched in 2019, and we are thrilled and humbled that so many traders flocked to us in such a relatively short period of time. The fact that we are trusted by so many clients worldwide is the best endorsement of the quality of our product and services that we could ask for. We remain grateful to each and every user for choosing to trade with us and pledge to continue offering the best conditions for trading on the crypto market!
New awards
In addition to attracting new users, StormGain has also collected new accolades for the company trophy cabinet in 2022. StormGain was recognised by prestigious industry publications for our technology, services and commitment to our customers this year. Awards won in 2022 include:
Best Trading Platform 2022 - European CEO Magazine
Best Crypto Broker 2022 - World Finance Magazine
Crypto trading platform of the year - AIBC
DEX trading
For clients who prefer to trade directly from their own crypto wallets, StormGain will soon launch a DEX platform with a wide range of digital assets for trading without the need for deposits. Whether you prefer using custodial or non-custodial wallets for crypto trading, you can get the best conditions from StormGain.
Here's to the Future!
It's been an exciting year for StormGain, but there is more to come in 2023. Our current holiday giveaways with huge USDT prizes are ongoing for both new users and existing clients.
We wish all StormGain traders a happy holiday period and a prosperous new year! Don't forget to follow this page, as well as our official Facebook and Telegram channels, for news of upcoming promotions, features, contests and more in 2023!
Tags
Exchange BTC

Try our Bitcoin Cloud Miner and get additional crypto rewards based on your trading volume. It's immediately available upon registration.

Try our Bitcoin Cloud Miner and get additional crypto rewards based on your trading volume. It's immediately available upon registration.