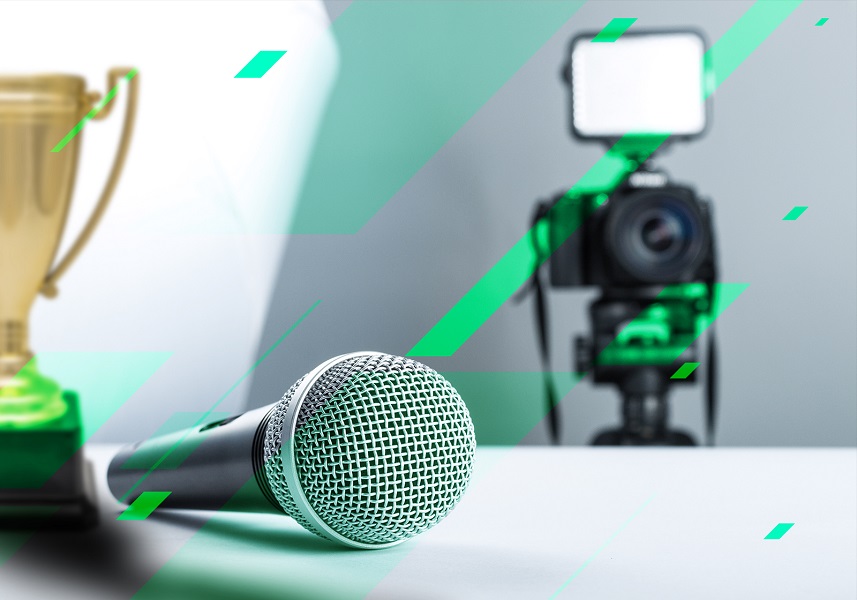 How does it feel to win free BTC? We asked the StormGain holiday season contest champions
StormGain celebrated the seasonal holidays and rang in the New Year with one of our signature giveaways. The StormGain 2020-2021 holiday season ran from 7 December to 1 February and featured our most exciting prizes to date, with a grand prize of one Bitcoin when BTC's value was shooting towards a new all-time high.
For every $500 net deposited, each client received a digital ticket for our prize draw, with no limit on the number of tickets per person. VIP clients were entered into an additional "Super Draw" for our extra-special prizes — a free BTC for 1st place and cash rewards equal to a MacBook Pro ($2500) for 2nd place and a PS5 ($500) for 3rd place. In addition to these special prizes, a $70,000 prize pool was given out as extra funds and bonuses to user accounts.
A total of 816 StormGain users participated in the prize draw, many of whom earned more than one ticket. With 203 prizes given out (including bonus money), that's a roughly 25% win rate!
1st place: Winner of BTC "It's made a huge difference to me"
How does it feel to win the grand prize?
Honestly, I'm so happy. I only picked up crypto trading in 2020, and I wasn't sure how it would go with Bitcoin. I was always interested in cryptocurrency as an option for extra income, but I didn't anticipate that BTC's price increase over the holidays would make it one of the things I wanted most in the world! It's worth almost $40,000 now, and it's made a huge difference to me. You know, 2020 wasn't an easy year, but now I can stop worrying about money during this pandemic and start getting excited about how to enjoy the profit when it's all over!
How did you find the StormGain platform?
It's the first trading app I've ever used, and I'm quite impressed. I didn't think that it was possible to fit all the information you usually need to trade properly on a touchscreen interface, and I guessed that I would need to keep checking the website and the app. But StormGain let me access everything I need quite quickly from my smartphone.
What will you do now?
It's certainly convinced me to keep trading in the crypto world. As soon as it's easy to travel again, I'm going to spend some profit and treat myself to a nice holiday abroad! But for now, it's more investing. I want to continue to accumulate BTC since it's only going to become rarer, both through trading on StormGain and using the built-in Bitcoin miner. But I'm also looking to diversify. I still haven't decided what altcoins are worth the hype, but I might invest in the crypto indices since there's less risk.
2nd place: Winner of MacBook Pro ($2500) "It only gets better"
How does it feel to win?
I'm really pleased. It's a great present to start 2021 with. To tell the truth, I haven't quite decided what to spend it on, although the new MacBook Pro does look very tempting!
How did you find the StormGain platform?
I've been using StormGain for over a year, and it only gets better. I signed up back in 2019 because of the high leverage options and low commissions, and I learned a lot through StormGain's educational materials. Now with the loyalty programme bonuses, it really rewards users who stick with it, and I'm happy about that. The fact that it also offers these sweepstakes and tournaments with big prizes is the icing on the cake.
What will you do now?
I think it's a really interesting year for crypto fans. I've followed crypto for years, but it's only recently thanks to StormGain that I could invest properly. I'm going to trade carefully and do a lot of research. Because crypto is becoming more popular, it's more important than ever for traders to educate themselves. Read about how crypto and markets work to understand it yourself, don't just blindly follow influencers on Twitter!
3rd Place: Winner of PlayStation 5 ($500) "PS5 sounds like a great idea"
How does it feel to win?
Great! I haven't won a competition like this before, and it motivated me to put some more effort into my trading, which I made a little profit on. I also have this contest to thank for that!
How did you find the StormGain platform?
It's fast and easy on the eyes. I'm always careful with money, so I like that StormGain always has the costs upfront before committing to a trade.
What will you do now?
I'm spending a lot of time at home, and I don't think that will change this month, so a PS5 actually sounds like a great idea.
Keep your eye out for the next prize
The happy winners are celebrating their gains, but there's always more to play for. Don't forget to keep checking the StormGain website for details of upcoming competitions and giveaways, including our most recent Demo Tournament. You could be the next to win one of our exciting prizes!
Welcome to StormGain — crypto trading platform!
Trade with 200× multiplier.