How to tell your mother you are a trader and survive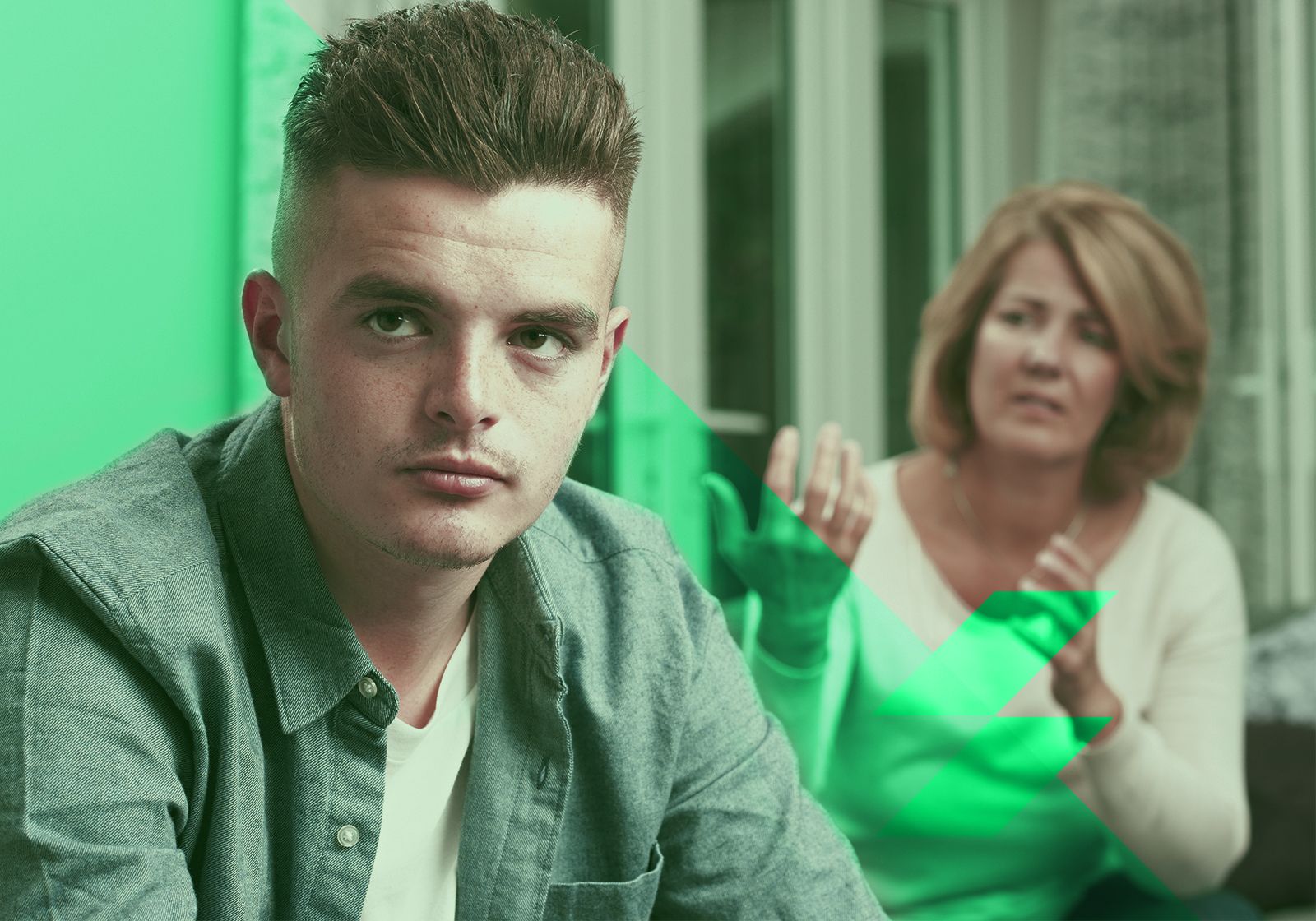 You've probably heard about cryptocurrencies before. I mean, you'd have to have been living under a rock for the past few years not to have done. But how much do you really know about these digital coins and the market at large? Odds are not much. It's nothing to be embarrassed about. After all, statistically speaking, you're unlikely to own any yourself. And if you don't see any use for them, then why would you waste your time learning about them? Well, let me give you a reason: they're about the closest thing you'll ever find to a working get rich scheme.
That's right, there are thousands of ordinary people just like you making a killing everyday trading this internet-based funny money. Over the past five years or so, a whole industry has developed complete with sophisticated exchanges, platforms and other marketplaces for buying and selling these digital coins and tokens. The high-tech nature of this sector can put a lot of average investors off, but the truth is you don't need to understand how the blockchain works to make money from it. Just view crypto as you would any other asset class. Buy low, sell high (or vice versa), do your analysis and keep your risk in check.
In fact, there are loads of examples of people who knew they were on to something with crypto and managed to ride the tidal wave of growth all the way into the 1%. Now, that's all well and good for your unattached yuppies with piles of spare cash lying around, but investing everything you have is much harder to do when you have a family. Those savings are earmarked for magical family holidays and your children's education. Nevertheless, there are still some stories of a fearless few who dared to take the gamble…and won.
He who dares, wins
Our first digital hero is Dan Conway, a former middle management drone desperate to find a one-way ticket out of his Corporate America snooze fest. Eventually he found it in the form of a $300,000 investment in Ethereum at an average price of $11.21 a coin. He started with a relatively modest investment consisting of the family's entire $100,000 savings. Luckily for Dan, his wife was right behind him and despite knowing it could cost them everything, she amazingly agreed to it anyway.
Shortly after sinking the lot into ETH, Dan was hit with a tough lesson in crypto volatility as he saw his initial investment slashed by 60% in a matter of weeks. That's when the doubt inevitably crept in and he even ended up hospitalised with panic attacks, but crucially he never lost faith. On the contrary, he resolved to double down, refinancing his home to the tune of $200,000 and buying up a pile of discounted Ethereum. Some might say he and his wife must have been crazy – but just four months later – his paltry 300k was now worth a cool $6M. When he eventually cashed out, Conway walked away with $10M. 
Family values
Next we have the Taihuttus hailing originally from the Netherlands. This eccentric fivesome is perhaps better known as "The Bitcoin Family". They shot to fame after parents Didi and Romaine decided to sell everything they own and put it all into Bitcoin, trading their suburban family home for a Dutch caravan site. The Taihuttus bought the bulk of the BTC back in early 2017, when it was trading at $1-2000, and were definitely in it for the long haul. Once prices began to rise, the family upped sticks and moved to Thailand to live the decentralised life they had always dreamed of. The number of crypto nomads is rising every day, but Didi is unusual in that the vast majority of these are single, young men. 
Make no mistake, though, his wife Romaine and their daughters Joli, Juna, and Jessa have embraced the lifestyle with open arms and love the freedom of decentralised living. We mustn't forget that the family were already travelling the world together in the months before they went all in on Bitcoin. To a large extent, it wasn't even about the money for them; it was all about being free from repressive traditional systems. In fact, Didi never even cashed out and still holds the majority of his wealth in Bitcoin. He admits that it was difficult knowing that he could have sold on many occasions and walked away with over $10M, but he's a self-proclaimed crypto addict and would have probably only bought more coins with his profits. Didi and his incredibly supportive family are still travelling the world and speaking at cryptocurrency events regularly.
What about you?
Hopefully these inspirational tales have got you pumped to write one of your own. While most of the crypto millionaires were made in the pre-bubble years, there are still plenty of opportunities to profit today. You might not be able to make the same huge returns on established coins like BTC and ETH, but there are hundreds of new projects out there that could easily be the next big thing. 
Once you decide to take the plunge and invest, there's just one small issue remaining…How do you tell your family you want to gamble their future on some invisible "money" they don't understand. Unfortunately, we don't have all the answers. All you can do is hope your loved ones are as understanding as Didi and Dan's. But if you do get the green light from your partner, you'll need an exchange to purchase and store your coins. And when the time comes, look no further than StormGain – the reliable, user-friendly platform that pays you 10% APR just for keeping your crypto in one of our secure wallets!
Tags
Exchange BTC

Try our Bitcoin Cloud Miner and get additional crypto rewards based on your trading volume. It's immediately available upon registration.

Try our Bitcoin Cloud Miner and get additional crypto rewards based on your trading volume. It's immediately available upon registration.