6 classic mistakes first time traders make at least once in their life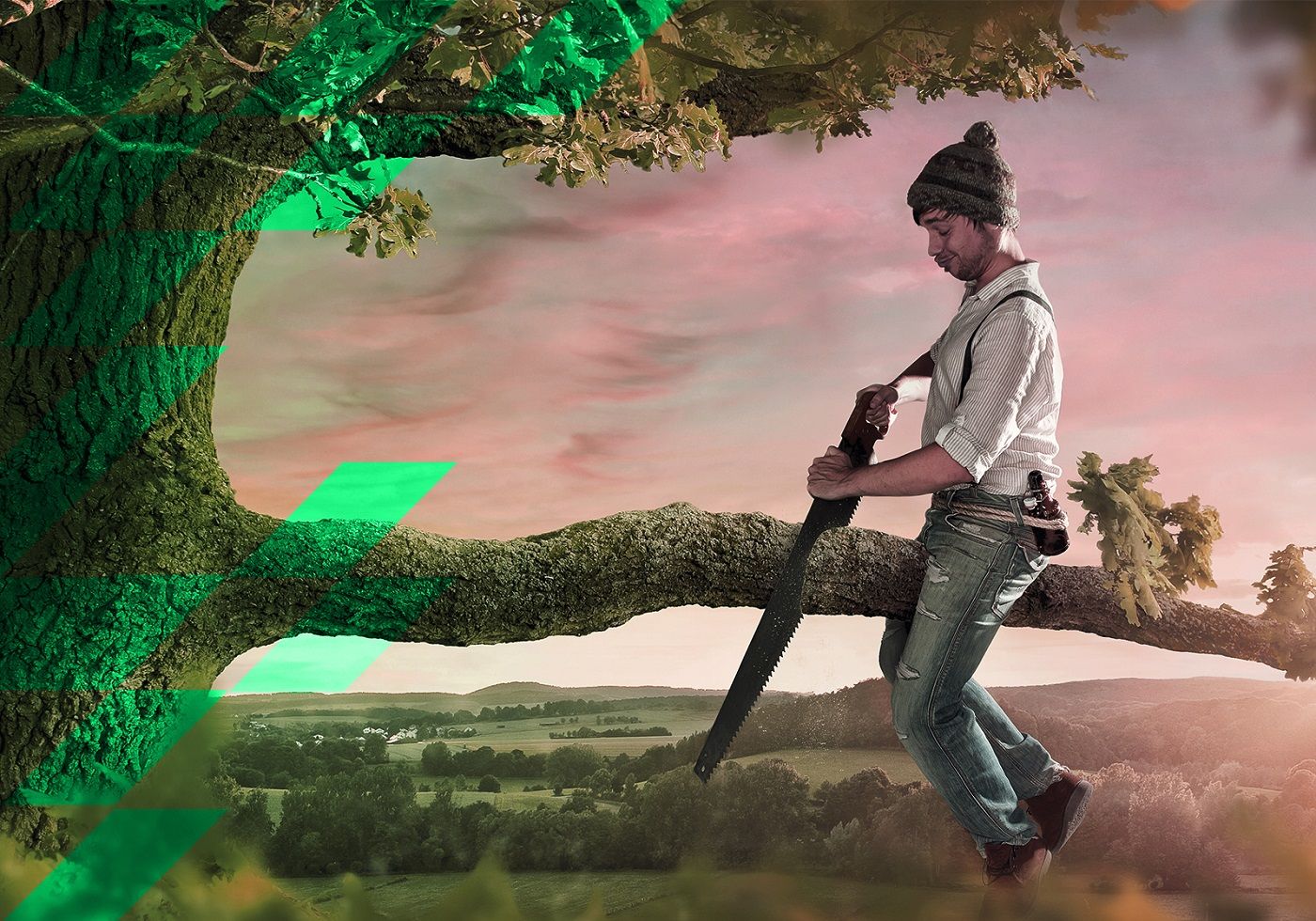 You're brand new to the crypto game, but you feel ready. You've found a crypto exchange, did some research, and are already planning your new life as a Bitcoin billionaire. Stop, pause, take your hands off of the keyboard! Because we're here to tell you that although crypto investing can be extremely lucrative, like any investment, it is essential to know the game before playing in the big leagues.
To help you get started, we pulled together a list of mistakes that we all made as first time traders, so you don't have to. Because that Bitcoin billionaire you follow on Instagram didn't get rich without having a good understanding of how to make the most of their investments.
Going all in on your first deal
Don't invest all of your money in crypto on your first deal. Good trades take time, and you will most likely experience significant losses especially as a novice trader. Instead, start investing small sums, learn the market first, and only take calculated risks.
Using a huge multiplier
Exercise caution when using a big multiplier. A multiplier is a tool that maximises your profit by increasing your investment amount. So for example, if you have 50USD to invest and you use a 20x multiplier, you actually have 1000USD to invest. But with more capital comes greater risks, so we recommend using small multipliers when you first get started.
Once you master crypto trading however, take advantage of large multipliers to exponentially increase your profit. Stormgain offers a 200x multiplier so you can take large positions and reap the rewards of price fluctuations.
Letting your emotions get the best of you 
Investing can be frustrating and crypto prices have been known to rise and fall without warning. Don't panic if your token price drops or doubles in price overnight. Keep a cool head and don't close and open deals too quickly. Otherwise you'll risk losing on future profit. The cryptocurrency market is volatile and unpredictable, so do your research before buying or selling anything.
Imagine if you panicked when Bitcoin hit 3,800USD last February 2019 and cashed out? You would have been pretty bummed when it hit 12,000USD a few months later in June 2019.
Not diversifying your portfolio 
Don't invest all of your money in one place. Mitigate your losses by investing in at least four to five coins so you won't lose all of your funds if the price of one of them takes a dive.
Use the right features
Crypto investments are risky so take advantage of features that were designed to help you. Stop-loss and take-profit orders, for example, will help you better manage your investment and mitigate your risk.
Not Doing Your Research 
Remember when we said that the crypto market is unpredictable and price volatility is rampant? Well it is, but having an understanding of the market, different projects in the space, and investors perspectives on the future of the value of your token is essential.
You can think of crypto a bit like your brother Carl. Sure, sometimes he loses his temper for no reason, but if you do a little bit of research and find out that he stayed up all night playing video games and will mostly likely flunk his math test tomorrow, the ensuing temper tantrum will probably come as less of a surprise.
Understanding how certain events might impact the price of a token will therefore give you the tools to make more informed investment decisions.
The Solution 
Let's be honest, investing can be confusing and a lot of exchanges out there are hard to navigate, difficult to trade on, and not intended for novice investors. We recommend checking out StormGain for the best user experience and built in mechanisms to help you get the best bang for your buck.
Worried about using real funds and losing everything? We offer a demo platform so you can practice investing 50,000 USD totally risk free. Just make an account and 60 seconds later, you'll have access to one of the best crypto exchanges on the market.
Tags
Exchange BTC

Try our Bitcoin Cloud Miner and get additional crypto rewards based on your trading volume. It's immediately available upon registration.

Try our Bitcoin Cloud Miner and get additional crypto rewards based on your trading volume. It's immediately available upon registration.