StormGain, a cryptocurrency trading platform with a multiplier, has launched an educational section to help its users to learn how to earn on crypto assets.
In this section, you can see a list of topics that cover all basic knowledge newbies may need to start trading successfully. You can find answers to the most popular questions such as "what is tether?", "how to trade with StormGain?", "what is a multiplier?', etc. The duration of each video is only a few minutes, meaning it won't be long before you can start implementing new knowledge into practice.
To make education easier and more comprehensive, StormGain dedicates each video to a particular question. For example, the first one will teach you about the basics of the cryptocurrency market, such as how to earn on crypto or how to fund your account if you don't have your own cryptocurrency. The next video will provide you with extensive knowledge about the cryptocurrencies available at the StormGain platform. Other lessons will cover the basics of making transactions: how to trade using the market trend or what multiplier is better to use for novice crypto traders; how to use profit and risk management tools.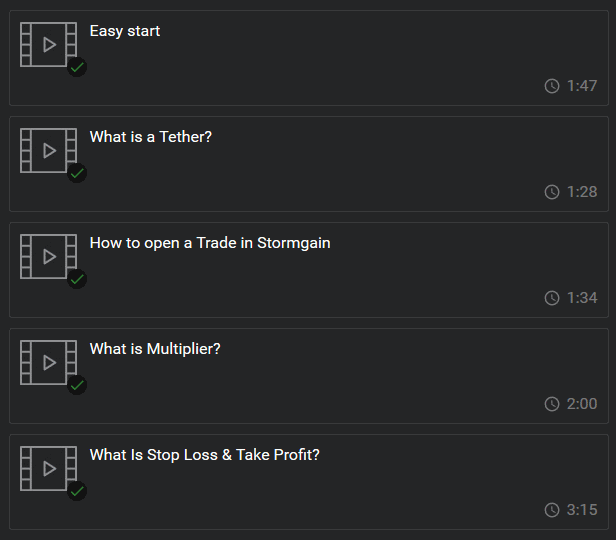 The section "My achievements" allows you to track personal progress, providing you with the number of lessons and tests you have passed, as well as the average score you received.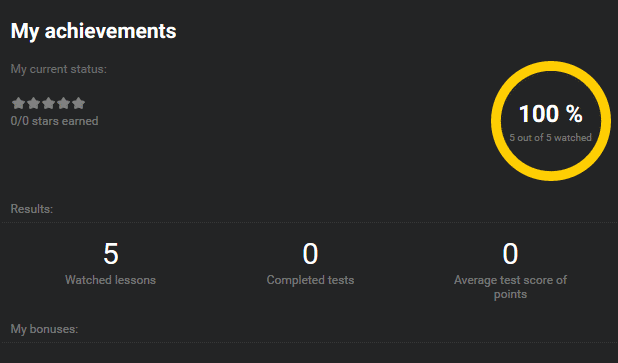 Want to learn about how to make money by trading crypto? Then explore the market and earn money with the StormGain trading platform!
Welcome to StormGain - crypto trading platform!
Trade with 200x multiplier
Register now