STEPN is striding ahead. Follow the next crypto craze with StormGain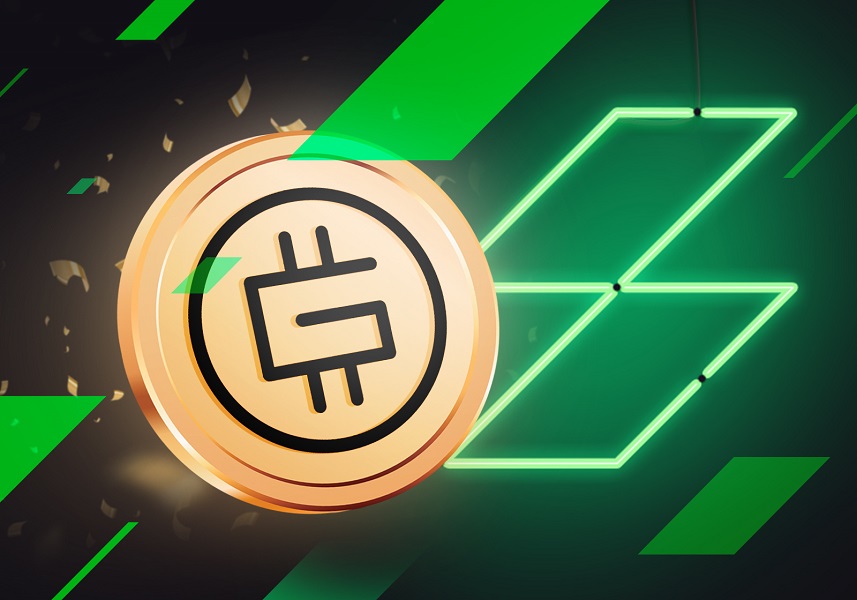 STEPN (GMT), a so-called 'move-to-earn' crypto token that is relatively new on the market, has picked up speed and sprinted ahead of the competition this month. GMT's price has surged over 3500% since 11 March, when the coin's price was just $0.100826. At the time of writing, the move-to-earn coin continues to maintain upward momentum. GMT price has jumped around 70% in the last week and is currently trading at approximately $3.89.
STEPN (GMT) and move-to-earn explained
STEPN (GMT) is a crypto token with a move-to-earn business model that's based on the Solana (SOL) blockchain. Move-to-earn cryptos are often compared to play-to-earn tokens such as Axie (AXS), but rather than rewarding users for in-game action, move-to-earn crypto projects reward users for staying active in the real world. STEPN rewards users for walking, jogging or running, providing an additional incentive for personal fitness.
STEPN isn't the only move-to-earn token out there. Some competing coins include Genets (GENE) and dotmoovs (MOOV). The prices of many move-to-earn tokens have all jumped lately as the media and investors get excited about this confluence of DeFi, Web3 and fitness.
Combining the gamified activity of Pokemon Go with the earning potential of Axie Infinity, the move-to-earn industry might just be leaving the starting block, STEPN commands the lead. CoinMarketCap data shows that the total market capitalisation of STEPN token has crossed $2.3 billion and now ranks as the 45th largest crypto by market cap. 
The recent massive price surge of GMT followed a recent earnings report from STEPN, which declared that the company made a profit of $26.81 million from its NFT Marketplace trading and royalty fees in Q1 2022.
How STEPN works
STEPN's official website says users can make "'handsome earnings' by simply walking, jogging or running outdoors". Doing this involves several steps. STEPN has an in-app marketplace that sells virtual sneakers in the form of NFTs. Users who buy these NFTs get access to play STEPN, an augmented reality game, which in turn allows them to earn the in-game Green Satoshi Token (GST) for physical movement. Users can then trade the GST reward for SOL or USDC. The company said it would be using the profit to "buy back and burn GMT on-chain from the secondary market", which should increase the value of the GMT token.
STEPN was founded in the summer of 2021, and it is still early days to see whether the concept of move-to-earn will stick around, but it does show promise, combining technology and fitness culture in new ways. Since wearable fitness trackers and mobile apps have become an integral part of many people's exercise routines, why not include crypto?
Start trading STEPN and more on StormGain for huge bonuses
If you're looking to trade or invest in STEPN or other top cryptocurrencies, StormGain offers the best conditions for making a profit on the market, including high leverage, low commissions and fantastic perks, all in one easy-to-use app. In addition to great trading conditions, StormGain also features a loyalty programme that enables frequent traders to gain bigger and bigger bonuses as well as faster speeds on one of StormGain's unique features — a built-in Bitcoin cloud miner that rewards you with BTC just by spending time on the platform.
Ready to trade crypto with the best conditions? Sign up for an account in just a few seconds to try StormGain!
Tags
Exchange BTC

Try our Bitcoin Cloud Miner and get additional crypto rewards based on your trading volume. It's immediately available upon registration.

Try our Bitcoin Cloud Miner and get additional crypto rewards based on your trading volume. It's immediately available upon registration.