StormGain Coin Contest Tournament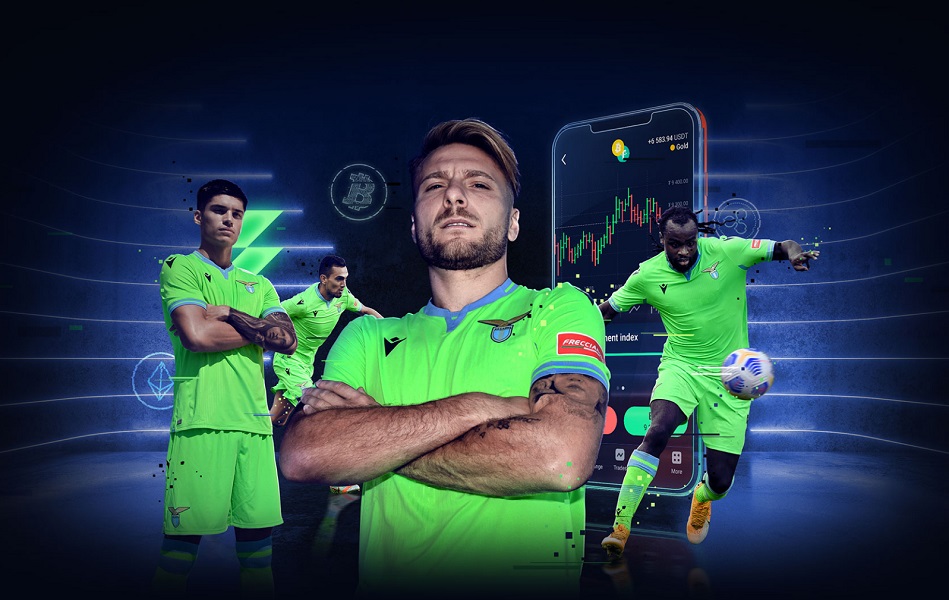 In honour of StormGain's new partnership with Serie A heavyweight SS Lazio, the cryptocurrency platform will be running another instalment of its famous Coin Contest Tournament. This time around, the epic battle royale will last for two weeks, beginning on 25 September and ending on 11 October. It will see thousands of StormGain traders face off in a fight for the chance to win your share of an eyewatering 15,000 USDT and the arguably more coveted prize of top place in the Coin Contest rankings!
How do I take part?
To get involved, you first need to create a StormGain account. Once you've done that, register on the Coin Contest page by clicking here. Then, when the competition starts on 25 September, go to your trading account and do your best to make bigger profits than the competition. Once you're all signed up, your scores will be automatically recorded and added to the tournament leaderboard. It really couldn't be easier.
What's new?
StormGain has scrapped the weekly round structure for this contest, opting instead for a single two-week-long competition with a lone prize pot. But that's not the only difference from previous contests: this time the trades are 100% real. That's right, instead of your demo account, you'll be using your real account. They say everything's more interesting when you've got money riding on it, and we hope the saying proves true with this tournament!
How does it work?
All trading results (both positive and negative) from the moment the contest starts to its conclusion will be counted towards your total score for the tournament. Since this contest will take place on your real account, your score will be calculated slightly differently to the way it was in previous rounds. In this contest, we'll be taking your total trading result and dividing it by the amount of funds invested. That means that the aim of the game is to make the biggest profit with the smallest deposit, which should make things even more interesting!
How will I know if I'm a winner?
You'll be able to monitor your performance on the Coin Contest leaderboard throughout the contest, so you'll always know where you stand in the rankings. It's quite simple: just find your position on the leaderboard, and any prizes you're owed will be visible next to your account number. But don't worry if you forget to check. All winners will be officially announced in due course.
Sign up today!
Register your StormGain account now for a chance to win real cash prizes while competing against fellow traders in a no holds barred trade-off! Give our generous leverage facility (multiplier) a try for even bigger gains with a smaller deposit. Take the plunge and enter our tournament for a chance to win your share of 15,000 USDT and the ultimate glory of being crowned StormGain Coin Contest champion!
Tags
Exchange BTC

Try our Bitcoin Cloud Miner and get additional crypto rewards based on your trading volume. It's immediately available upon registration.

Try our Bitcoin Cloud Miner and get additional crypto rewards based on your trading volume. It's immediately available upon registration.