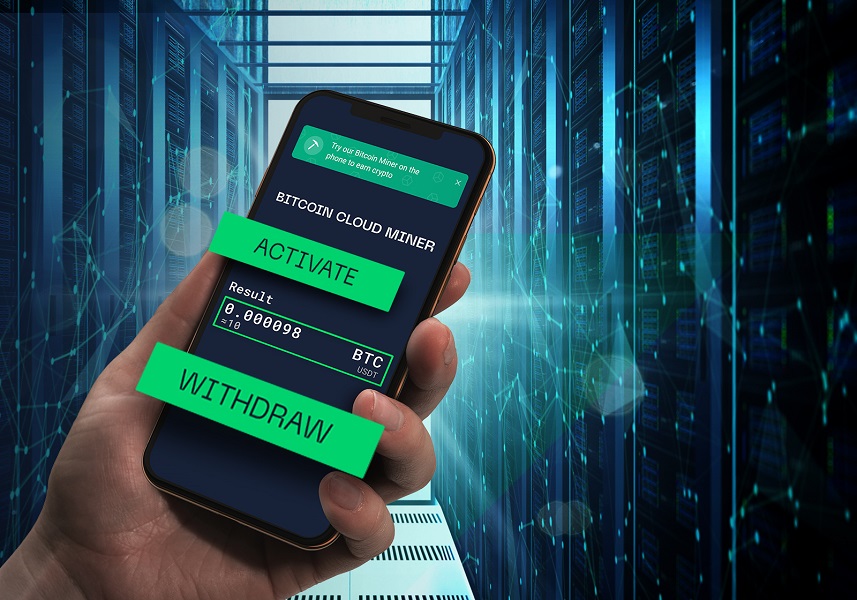 StormGain's Crypto Miner goes live
StormGain is delighted to announce the launch of its exciting new Cloud Miner tool. This unique, innovative feature enables users to mine their very own cryptocurrency right from their phone. We don't know of any other platform that offers anything quite as lucrative. Apart from sparing you from spending a fortune on equipment, Cloud Miner is hosted on our remote cloud servers, meaning it doesn't even drain your battery or processing power! It's fast, risk-free and costs nothing to try.
So how do I get involved?
Just install the award-winning StormGain app and register an account. The entire process takes less than five seconds, and there are none of the tedious security checks you get with other brokers. Once your account is up and running, simply open the Cloud Miner section, hit 'Start Mining', and the app will automatically connect to our cloud services. Don't forget to hit the mining button every four hours to grow your crypto. Then, all you do is wait for your first 10 USDT worth of crypto to be mined. After that, you can trade or exchange it on the StormGain platform. Any profit you make is yours to do with what you will.
How does it work?
When you run Cloud Miner, all of the really heavy lifting is done by our own mining rig. The upshot of this is that your CPU and battery life don't have to suffer for you to reap the rewards of free crypto. While Cloud Miner's block production time is dependent on the total number of users participating in the mining pool, mining profits are generally distributed every 30-40 minutes. Simply wait to exceed 10 USDT, the minimum amount you can withdraw to your trading account. To make a withdrawal, hit the 'Withdraw' button, and whatever you've mined will be credited to your account within 72 hours. It's really as easy as that! Be advised, though, the Company's anti-fraud engine may block your payout if it detects any suspicious activity on your account. But assuming you're one of the 99.9% whose payments are processed, you will only be permitted to use your profit for trading on the StormGain platform. However, any profit you make from those trades will be yours to withdraw or exchange as you see fit.
So, what are you waiting for?! Register with StormGain today and join the Cloud Miner hype for easy, guaranteed gains. All you need is a phone and internet connection to start mining your own crypto today!
Welcome to StormGain — crypto trading platform!
Trade with 200× multiplier.