Elon Musk won't give you free Bitcoin, and other scams to avoid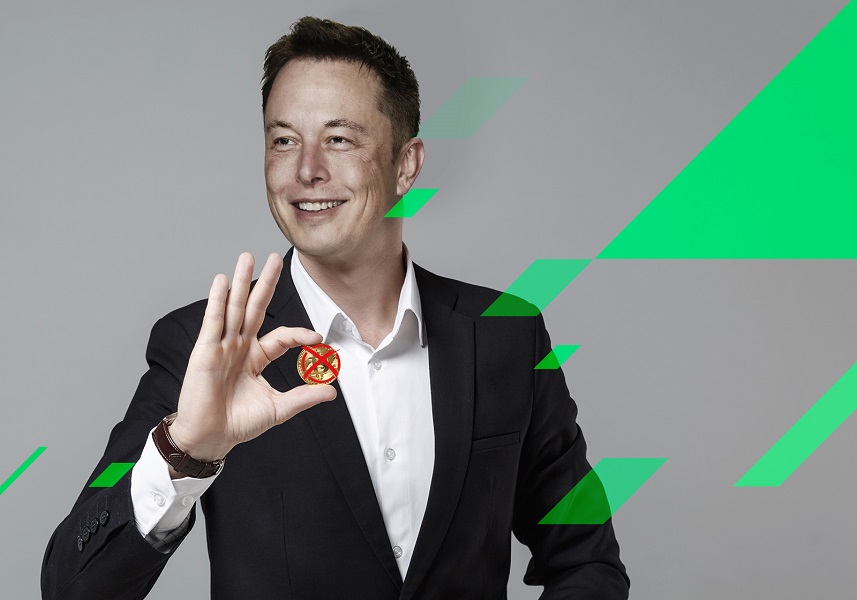 If you've been following cryptocurrency or other tech news online, chances are you've seen 'Elon Musk' turn up on social media promising to give away Bitcoin. The outspoken billionaire's name has been appropriated to trap the unwary before, and the latest scam has already made off with millions of ill-gotten BTC.
The trick is currently making the rounds on YouTube videos that claim that Elon Musk is giving away 5,000 BTC or 10,000 BTC. The videos contain clips of an Elon Musk interview on the subject of the recent SpaceX launch to make it seem authentic.
The scammers ask viewers to send BTC to certain Bitcoin addresses, after which they will receive double the Bitcoin back. Several addresses reference Elon Musk, SpaceX or Tesla in their names. They also feature variations of those names with numbers, for example, "1Musk…" or "1Elonmusk…" Others are more normal-seeming crypto address, strings of mixed letters and numbers.
If this sounds familiar, that's because it's essentially the same Elon Musk BTC scam that plagued Twitter earlier this year. In that fraudulent scheme, numerous fake Musk accounts would pull the same trick by replying to popular Twitter posts. Beware: this scam is still active on Twitter, even after spreading to YouTube.
Beware of scammers
Before sending money to a Bitcoin address, check if it has been reported as an address used by scammers. For example, Bitcoinabuse.com has a public database of Bitcoin addresses used by hackers and scammers, and a new website, Scam Alert, is also collecting reports on blockchain criminals' addresses. It is always a good idea to check these sites before sending crypto to an address that you have not personally verified.
It is estimated that at least 214 BTC has been sent to fake Elon Musk addresses. That's more than $2 million according to Bitcoin's current exchange rate! Since not every address in the scam uses Elon Musk's name, the real total raked in by the thieves is likely much higher.
Billionaires generally don't get where they are by throwing money at random to the general public. As a general rule, beware of any tech/finance celebrity name that promises to give you free BTC. Aside from Elon Musk, several other celebrities have had their names appear in crypto scams. They include Amazon CEO Jeff Bezos, Coinbase CEO Brian Armstrong, former Google CEO Eric Schmidt, Microsoft founder Bill Gates, Apple co-founder Steve Wozniak, Epic Games CEO Tim Sweeney, FUBU CEO Daymond John, and Rich Dad Poor Dad author Robert Kiyosaki.
The only real way to double your crypto
As tempting as such scams may sound, there is no get-rich-quick button you can press to double your BTC. If you want to join the ranks of the Bitcoin billionaires, you'll have to do the work and take some risk. Fortunately, StormGain makes it easy for anyone to accumulate crypto through honest trading.
Available as a smartphone app or on the web, StormGain is an easy-to-use crypto trading platform that enables you to trade with the most popular cryptocurrency pairs with up to 200x leverage. By buying low and selling high, you can multiply your cryptocurrency by playing the market. To help new traders learn the ropes, we include educational materials, webinars and a fully functional demo version to make sure all clients have the know-how they need to trade sensibly.
The best part? You can get free BTC via StormGain thanks to our offer of up to 12% APR interest on your cryptocurrency holdings. Whether it's Bitcoin, Ripple, Ethereum, Litecoin, Bitcoin Cash or Tether, StormGain clients can earn extra money from crypto just sitting in their wallets.
In addition to trading crypto, StormGain also makes it easy to purchase cryptocurrencies using fiat money via bank transfer or credit/debit card. All transactions are made through reputable exchange partners with the lowest commissions in the business.
Join the number one crypto trading community and make real money trading crypto with StormGain. Registering with StormGain is easy and takes just a few seconds. Sign up now and trade the currency of the future!
Tags
Exchange BTC

Try our Bitcoin Cloud Miner and get additional crypto rewards based on your trading volume. It's immediately available upon registration.

Try our Bitcoin Cloud Miner and get additional crypto rewards based on your trading volume. It's immediately available upon registration.