Traders take note as StormGain publishes latest crypto market report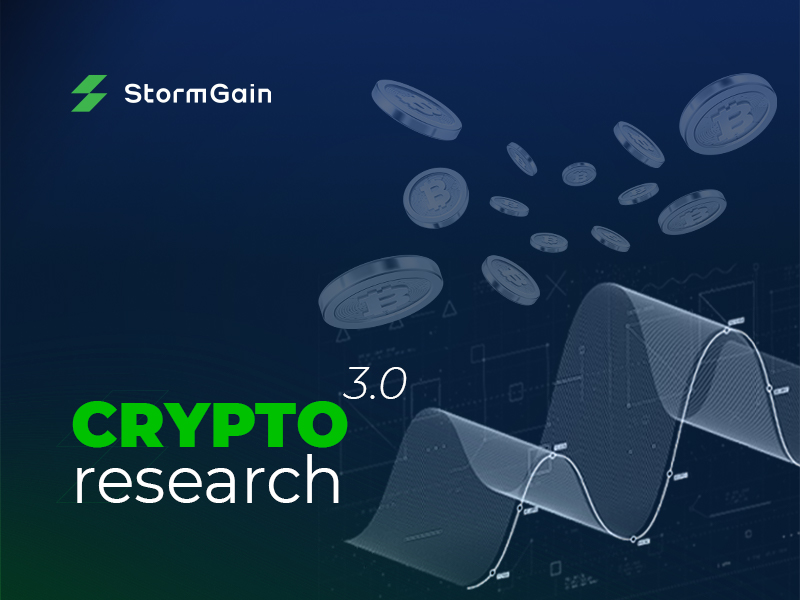 Since launching just three years ago, StormGain has risen spectacularly to become one of the leading names in the cryptocurrency trading space. With over 120,000 active users and more than 25 cryptocurrency pairs available to trade, StormGain is now a major industry player. That's why people are interested in what StormGain thinks about the current market situation. With this in mind, we asked our crack team of cryptoanalysts to prepare an exhaustive report on the cryptocurrency market and its prospects.
"Here at StormGain, we're constantly striving to provide our clients with that little bit extra, whether its lower commission, mining opportunities or useful knowledge to help them improve their trading results. Our analytical team is incredibly strong, and we wanted to share some of their expertise and specialist knowledge with our users in an easy-to-digest, accessible format that distils all the crucial information and analysis relevant to digital assets today. We hope that it will not only be of interest to our clients but that they will actually be able to generate tangible gains from it — because when our clients win, so do we," opined StormGain CEO Alex Althausen.
It's no secret that the cryptocurrency market has been exploding over the past year or so, and the long-term upward trend looks set to continue for some time. While there has since been a significant correction from the all-time highs recorded this April-May, the 3- to 5-year horizon for substantial projects like Bitcoin and Ethereum is overwhelmingly positive, and the present situation represents an excellent buying opportunity. The analysis in StormGain's Crypto Research 3.0 report aims to give the company's users the tools they need to avoid common pitfalls and make excellent returns on their investments.
This nearly 30,000-word dossier starts with a brief introduction to digital currencies and how they work before moving on to recommendations, tips and predictions, with lots of practical examples and explainers that both beginners and experts will surely find helpful. Following a comprehensive round-up of the biggest trading mistakes and how to avoid them, the report's authors finish on an optimistic note in their look ahead to the new round of development as the crypto market matures. Subscribe to receive your copy of this exclusive report here and take advantage of the combined expertise of StormGain's top analysts!
Tags
Exchange BTC

Try our Bitcoin Cloud Miner and get additional crypto rewards based on your trading volume. It's immediately available upon registration.

Try our Bitcoin Cloud Miner and get additional crypto rewards based on your trading volume. It's immediately available upon registration.