What you need to know about Stellar, the altcoin that's out of this world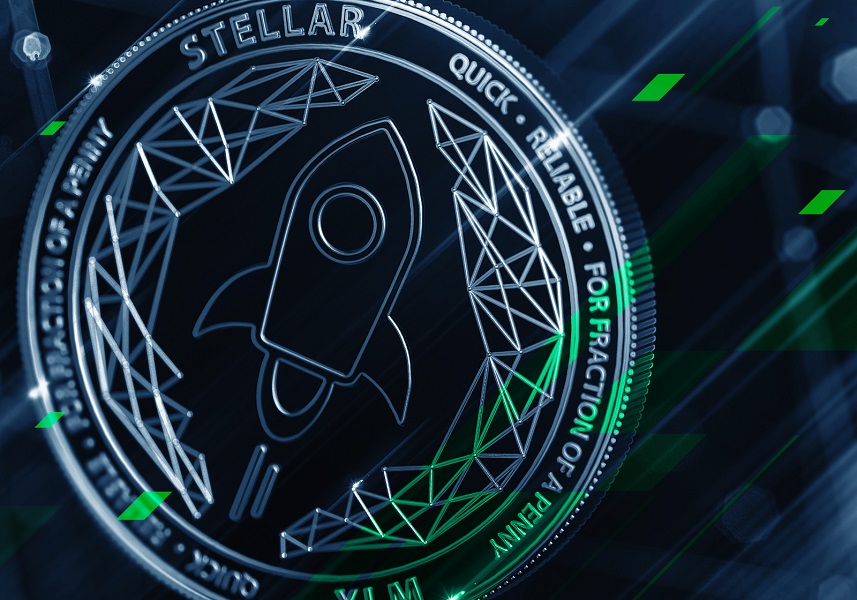 When investing in the crypto market, everyone now knows about Bitcoin, Ethereum and other big players. But it's actually altcoins that offer the more exciting investment opportunities, with plenty of gains to be made for traders who spot the next rising star. With a blast-off rocket ship logo and a name that invokes a sci-fi future, Stellar is an altcoin that wants us to know that it's going places. But what does it really have to offer? Is Stellar (XLM) a good investment? There's no need for an astrologer because we'll tell you everything you need to know.
What is Stellar (XLM)?
The Stellar blockchain network is an open-source distributed payment infrastructure that facilitates transactions banks, payment services, and individuals. The Stellar ecosystem aims to make cross-asset and cross-border transactions easier, faster and more cost-effective. Decentralised apps (or dApps) built on the Stellar platform execute transfers without the money passing through third-party entities (and consequently, avoiding handling fees and charges).
In practice, Stellar works similarly to an online payment platform such as PayPal but with the elimination of any fees. Users upload their currency to a Stellar 'Anchor' and receive their credit in the Stellar network. When a user transfers the money, Stellar automatically converts the currency at the lowest exchange rate and credits the recipient in the receiving currency. When multiple fiat currencies are transferred, Stellar converts the funds to Lumens (XLM) to streamline the transfer. In either case, an international transfer is made in just a few seconds at practically no cost.
What are Stellar Lumens?
When Stellar was first launched in 2014, it used crypto tokens with the same name as the network. However, since this caused some confusion, the Stellar network crypto token was renamed in 2015. Stellar's native crypto coin, with the trading ticker XLM, is actually called Lumens.
That said, Stellar is still the name commonly used to refer to the cryptocurrency itself, much in the same way as the terms Ethereum (the blockchain network) and Ether (the name of the cryptocurrency) are often used interchangeably.
Is Stellar a better investment than Ethereum or Ripple? Join the StormGain community in our Telegram channel to talk with experienced crypto traders and share tips and tricks!
5 things you didn't know about Stellar
It was founded by a crypto celebrity. Jed McCaleb, the founder of Mt. Gox and co-founder of Ripple, launched the network system Stellar in 2014 with former lawyer Joyce Kim.
Stellar is backed by IBM and Deloitte. The computing giant and finance company joined forces with Stellar to push the blockchain network's revolutionary payment system and introduce it to more real-world applications. If you've ever used IBM's World Wire payments, you've used Stellar.
International Transfers are free. Stellar's main selling point is that it allows financial instruments and fiat currency to be transferred and exchanged for free, instantly and in any country.
XLM complies with regulations. As a crypto org that aims to become a mainstream payment platform that partners with influential financial institutions around the world, Stellar is cooperating with regulators to make sure that XML is compliant with ICO regulations.
Stellar is a not-for-profit organisation. Stellar isn't in it for the money or beholden to shareholders. The Stellar Development Foundation's stated aim is to change the financial system for the better, especially for many around the world who suffer under costly and clunky banking systems. The Stellar Corporation does have a for-profit wing, although it goes by the name Interstellar.
Invest in Stellar and more top altcoins with StormGain
Stellar is easily available to purchase and trade on StormGain, the cryptocurrency platform that offers the best bonuses for traders. Designed to provide the best crypto services to beginners and experts alike, StormGain enables 24/7 trades with up to 200x leverage on the most attractive digital assets, including the top crypto coins, altcoins, indices, and DeFi tokens. StormGain even contains built-in secure cryptocurrency wallets for Bitcoin, Ethereum and the most popular altcoins.
Thanks to our unique integrated cloud mining feature, even passively using StormGain will add new crypto to your wallet at no cost to the user. In addition, StormGain features built-in trading signals, a suite of educational services from starting tutorials to advanced trading strategy, and a host of discounts and bonuses for our frequent active users.
It only takes a few seconds to register with StormGain and join the cryptocurrency platform with unbeatable bonuses. Sign up now and start trading today or try it completely free with the demo account!
Tags
Exchange BTC

Try our Bitcoin Cloud Miner and get additional crypto rewards based on your trading volume. It's immediately available upon registration.

Try our Bitcoin Cloud Miner and get additional crypto rewards based on your trading volume. It's immediately available upon registration.