What's Behind Tesla's Bitcoin Sell-Off?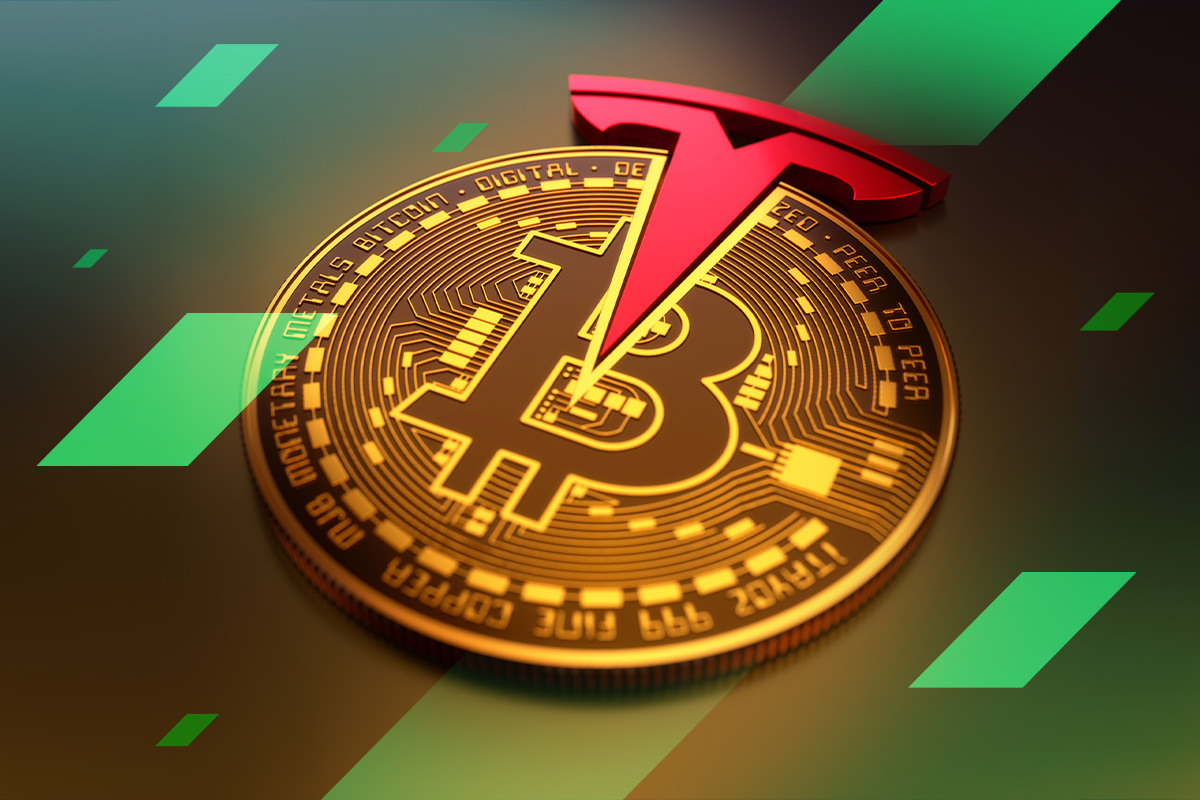 On 21 July, some analysts were quick to call the end of the bear market period as Bitcoin's (BTC) price clawed back to $24,000, but that same day, the original cryptocurrency appeared to lose its grip and stumble after the story broke that eclectic car maker Tesla had sold 75% of its Bitcoin holdings. After the company's associated earnings report was released, Bitcoin slipped into the red before trading in the low 20Ks for the next six days.
Why the sell-off?
Tesla released its Q2 earnings sheet, which reported that the auto firm had sold off three-quarters of its Bitcoin position for $963 million. CEO Elon Musk was queried about this during a conference call. He clarified that the sell-off "should not be taken as a verdict on Bitcoin" as Tesla wished to shore up its cash reserves in the wake of concerns over continued lockdowns in China. He added that Tesla would be open to increasing its Bitcoin reserves in the future but emphasised that cryptocurrency was not a priority for the electric vehicle company, calling it a "sideshow to a sideshow".
Selling off assets, digital or otherwise, for cash in order to address liquidity concerns is a common tool in the corporate playbook, so Tesla's move had nothing to do with the fundamentals of Bitcoin, either as a technology or an investment asset. It may even have a positive long-term effect on the crypto market, as Musk's stunts involving cryptocurrency have previously affected prices in unreasonable ways.
The market reaction
As many countries experience their hottest summers on record, the crypto winter hasn't thawed yet. But the silver lining here is that the Tesla effect seems to have diminished.
Tesla made headlines in 2021 with its initial purchase of $1.5 billion worth of Bitcoin, which was a driving force behind the 60% price surge for BTC over the following month. Their recent sale, however, has had only a very mild and short-term effect, if any. Bitcoin is still trading in a rather narrow range, with the majority of altcoins moving with its tides.
Has Musk lost his relevance in the crypto world?
The muted market reaction to the Tesla sell-off could be a sign that the wider community of crypto traders and investors have finally had enough of hanging on the tech mogul's every word. Musk's public reputation has suffered through a number of scandals in recent months, from his conduct with employees to the collapse of his Twitter acquisition, but crypto fans will also remember allegations that he was pumping Dogecoin (DOGE) through his celebrity. For many crypto advocates who touted the technology's decentralised and empowering nature, a single billionaire having so much influence did not sit well. Musk's reputation as a tech innovator rested on the ambitious goals of his companies, but he did not have a special background or expertise in crypto.
With Musk apparently re-stating Tesla's commitment to green energy and automation, we can hope that the market will also focus on the fundamental value and applications of crypto projects rather than celebrity hype. 
Start your crypto savings journey with StormGain
The current market situation offers good opportunities to build a diverse crypto portfolio at low costs, but traders should take care to stay up-to-date on market trends and choose an exchange that allows them to maximise their gains. StormGain is an award-winning all-in-one crypto platform designed to do just that, with detailed analytics, educational materials and a range of perks and member bonuses all in an easy-to-use interface. Trade over 55 crypto instruments on StormGain, including tokenised stocks and indices, and benefit from the unique Bitcoin cloud miner to earn free BTC while you trade!
Not a StormGain user yet? Sign up in just a few seconds and try the demo account to see what the best crypto platform on the market can do for you!
Tags
Exchange BTC

Try our Bitcoin Cloud Miner and get additional crypto rewards based on your trading volume. It's immediately available upon registration.

Try our Bitcoin Cloud Miner and get additional crypto rewards based on your trading volume. It's immediately available upon registration.