What's the future of DOGE after Musk's Twitter takeover?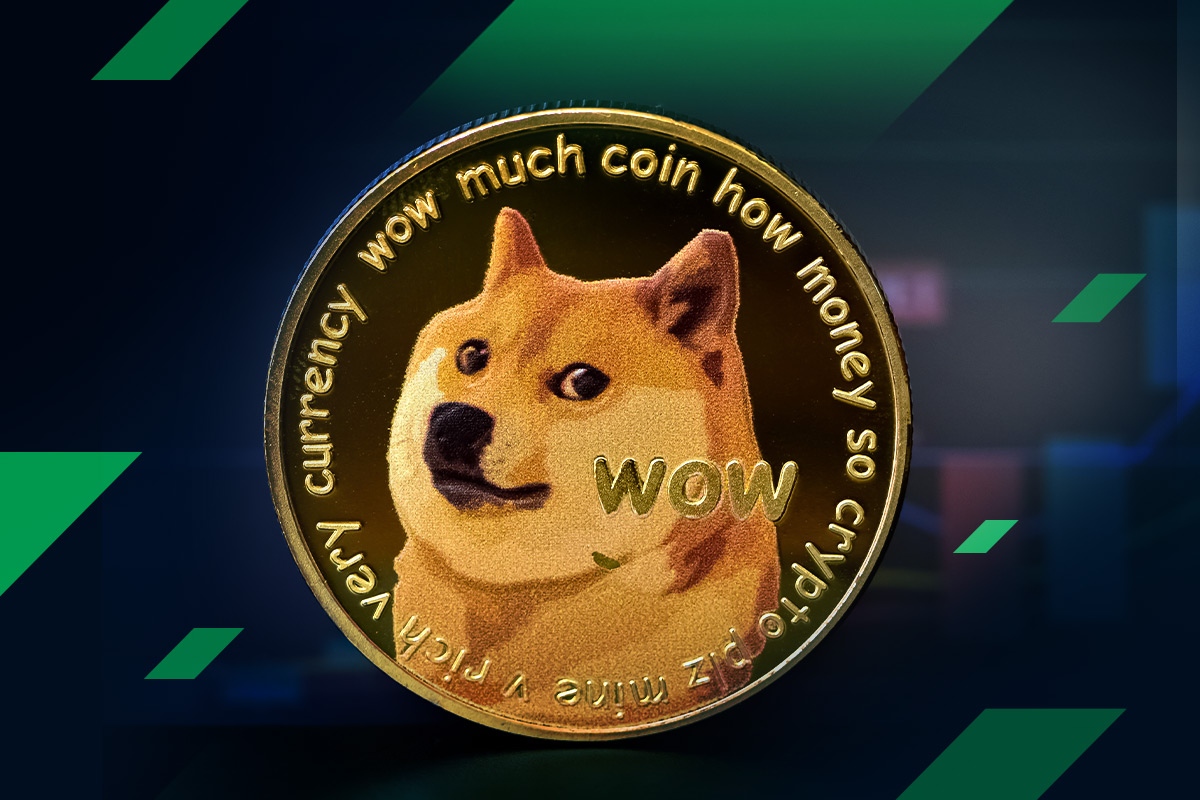 For some time, it seemed that Elon Musk's much-publicised decision to acquire Twitter would amount to nothing. But in a surprising turn of events, the $44 billion acquisition went through, capped off in Musk's signature irreverent idiom, with the billionaire lugging a literal sink into the Twitter head office.
The Tesla CEO's Twitter takeover has spurred much discussion about his beliefs concerning 'free speech' on the Internet, whether his leadership will indulge certain political views and his decision to restore previously banned accounts on the platform. But Musk's actions are not only influential in the marketplace of ideas; they also affect actual financial markets, most notoriously, the cryptocurrency market.
Musk's media statements and business moves have previously affected the price of Bitcoin (BTC), the original cryptocurrency. But the crypto token most associated with Musk must surely be Dogecoin (DOGE), with the Tesla billionaire dubbing himself 'the Dogefather', adopting his own Shiba Inu pets and consistently championing the meme-based crypto project.
DOGE more than doubled in price in the few days after Musk tweeted "the bird is freed" on 27 October, following a historical trend in which the token value surges every time Musk has mentioned the memecoin.
The enthusiasm for Dogecoin is at least partially based on the promise that the humourous token will actually become useful in some way thanks to Musk integrating it into his business ventures. After all, Tesla has accepted DOGE as payment for tech items (but not vehicles) since January 2022, and SpaceX is slated to soon launch its Doge-1 lunar satellite. Musk has previously floated the idea of using Dogecoin as a currency for Twitter, subscriptions, account verifications and governance.
Will DOGE actually have its day?
Although Dogecoin has often benefited from Musk's endorsement, the fact that the tech billionaire is currently attracting controversy and criticism for his mismanagement of Twitter in the days since the acquisition could very well work against it.
Elon's credibility has been damaged by the excessive price paid for Twitter, heavy-handed firings and unpopular ideas regarding Twitter's famous 'blue check' for account verification. If this trend continues, Musk's reputation may not be the automatic value booster for Dogecoin that it used to be.
There are also some hard technical questions to answer before there is any possibility of using Dogecoin for crypto payments on Twitter. DOGE is not currently able to integrate with smart contracts. Is that really the token to choose as the basis for transactions on a large-scale platform? Musk would have to truly be a diehard meme believer to make it so.
Ultimately, DOGE still lives and dies as a meme, driven by social media hype and communities playing off its humorous nature. Its price has since calmed and is almost back to its pre-Twitter takeover level. This can still make it a valuable asset for traders using it for speculation, but unless we see concrete evidence of its integration with Twitter, one should be aware of its limited use cases, and it is recommended to include Dogecoin as part of a diversified portfolio rather than going all-in on the token.
StormGain: the best crypto platform to trade DOGE and more
Building such a strong, diversified portfolio is easy on StormGain. The all-in-one crypto platform features over 50 of the top cryptocurrencies in various pairings, including tokenised stocks and different crypto indices, to manage your risk in a volatile market. Available via the web platform or the easy-to-use StormGain mobile app, StormGain also offers attractive features such as low commissions, interest on crypto holdings, and a built-in Bitcoin cloud miner. Not a StormGain user yet? It only takes a few seconds to register and try a demo account to try the crypto platform with the best perks in the business!
Tags
Exchange BTC

Try our Bitcoin Cloud Miner and get additional crypto rewards based on your trading volume. It's immediately available upon registration.

Try our Bitcoin Cloud Miner and get additional crypto rewards based on your trading volume. It's immediately available upon registration.