Why The Collapse Of US Banks Is Boosting The Crypto Market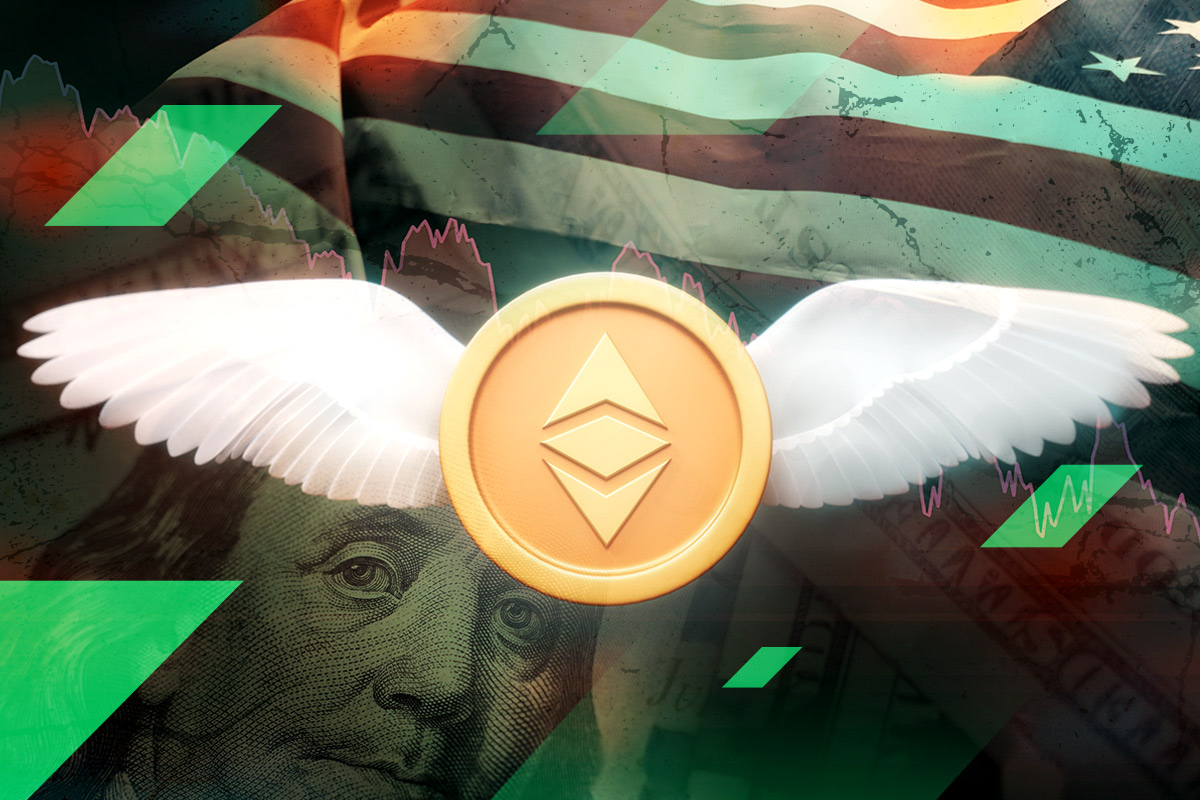 A bloodbath for the banks could be a bonanza for Bitcoin (BTC). As Silicon Valley Bank (SVB) and other bank stocks took staggering losses on Wall Street at the start of the week, the original cryptocurrency jumped up to hit $26,000, its highest value since June 2022 and a phenomenal rebound by any reckoning. And where Bitcoin goes, the altcoins tend to follow. So, what does the largest-ever mass halt of US bank stocks mean for crypto?
Bitcoin and the concept of cryptocurrency, in general, were invented as a protest and alternative to the traditional banking system, so on the face of it, it's no surprise that investors would turn to crypto when banks are failing. The crypto community is cheering Bitcoin's bounce-back, with digital asset trader-influencer Rekt Capital notably calling out BTC's dip below $19K last week as a "bear trap".
Banking crisis conundrum
What's strange about the crypto market's apparent health is that three of the most high-profile bank collapses in the US have been institutions with significant exposure to the cryptocurrency market, namely Silicon Valley Bank, Silvergate and Signature Bank. Customers initiated bank runs, withdrawing their funds from smaller banks and transferring them to larger ones, which caused steep losses for regional institutions, such as First Republic Bank, Western Alliance Bancorporation and PacWest Bancorp before trading was halted.
The shockwaves of this event also reached Europe, notably in the case of Credit Suisse, which was dragged down to all-time lows, losing 25% at one point. The US Federal Reserve took urgent action to stem losses at home by initiating an emergency lending programme to afflicted banks at risk of collapse in the wake of the SVB disaster. At the time of writing on March 15, the stock market appears to have recovered, and the crypto market remains healthy even as it pulls back from its highs at the peak of the bank crisis.
Silicon Valley Bank was one of the 20 largest banks in the United States and counted many crypto-related venture firms among its clients. In fact, over  $6 billion in assets from blockchain venture capitalists were held by SVB. The tech-focused bank's collapse also led to the extraordinary de-pegging of the USD coin (USDC), issued by its partner Circle, much to the dismay of the token's holders, although the stablecoin has since recovered to near-parity with the dollar.
Despite this disruption, the incident appears to have been a boon to the wider crypto market. This may be because the Federal Reserve's actions have led investors to believe that there will not be further interest rate hikes or that they would be lower than previous ones. This expectation usually boosts 'risky', non-traditional investments, such as digital assets.
There's also the added appeal of cryptocurrencies like Bitcoin and Ethereum (ETH), which offer different visions of a currency system immune to the meddling of middlemen and incidents like the SVB collapse. When the vulnerabilities of the banking system are exposed, crypto always gains.
Beat the banks with Bitcoin and Co. using StormGain
The recent banking crisis only highlights the need for a new way of using money, and there's still time to get in early on the nascent phenomenon that is cryptocurrency. If you're looking to buy, trade or invest in Bitcoin or any of the other top tokens, StormGain offers the best benefits for crypto experts and beginners alike. The StormGain mobile app and web platform are both easy-to-use and offer fantastic features, such as detailed analytics, trading signals and even a free Bitcoin cloud miner that gives you BTC just for staying active on the platform.
Whether you're looking to trade daily or make long-term investments, StormGain will help you make the most of your digital assets. Not a StormGain user yet? It only takes a few seconds to register and try a demo account to see what the top crypto platform can do for you!
Tags
Exchange BTC

Try our Bitcoin Cloud Miner and get additional crypto rewards based on your trading volume. It's immediately available upon registration.

Try our Bitcoin Cloud Miner and get additional crypto rewards based on your trading volume. It's immediately available upon registration.