The 5 best altcoins to buy for returns in 2023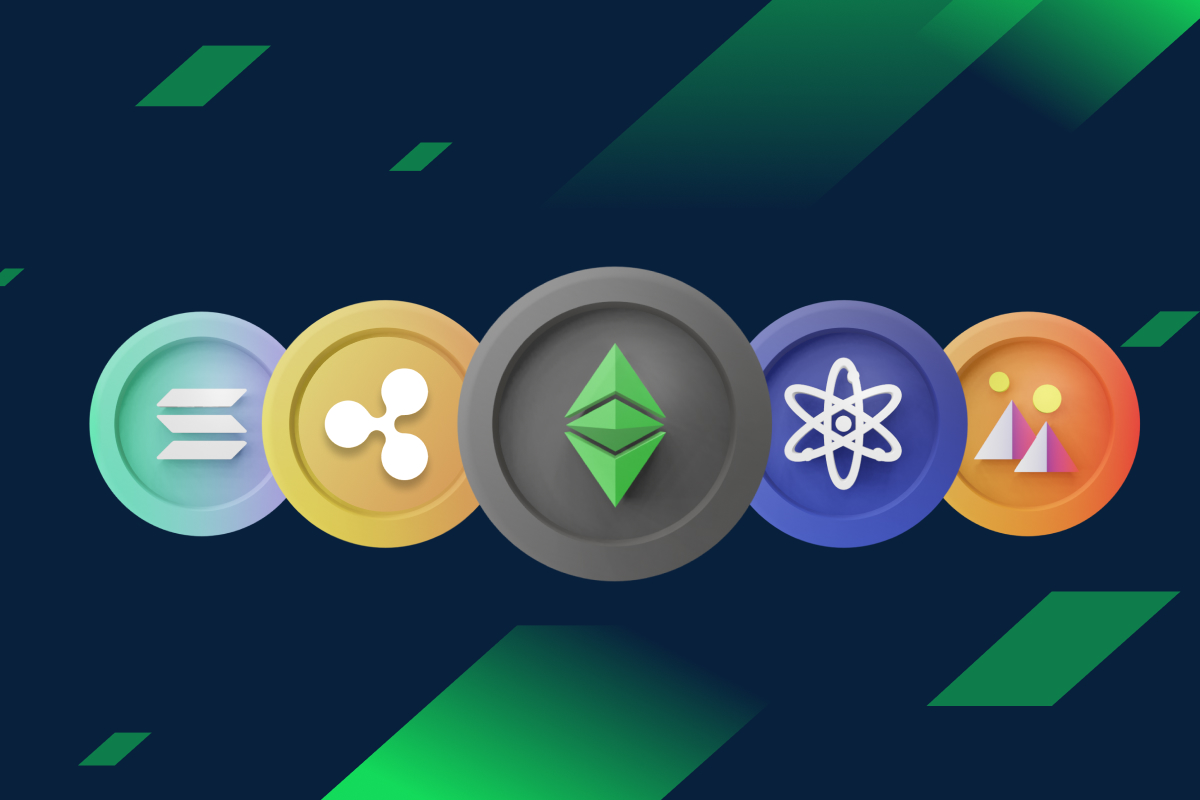 The crypto market as a whole is down from the dizzying heights of last December. Still, over the long term, many cryptocurrencies have proven to be sound investments, delivering good returns for those who managed to hodl on and sell during price upswings. The current market prices may not be great for sellers, but for buyers, it's an opportunity to snap up some promising tokens at bargain prices.
Bitcoin (BTC) is still a steep price for some investors at around $22,000 per token, even in a bear market. Anyone who bought BTC for under $6,000 in 2020 or for fractions of a dollar in the early days would still make a huge profit in the crypto winter. But there are many promising altcoins on the market, many with greater utility and potential than the first cryptocurrency.
So, assuming that market cycles will once more lift cryptocurrency up in 2023, which altcoins could give the best returns on investment? Here are a few interesting tokens to consider adding to your portfolio.
Ethereum (ETH)
Ethereum (ETH) is in the spotlight due to the upcoming Merge event, which will see the second-largest cryptocurrency by market cap transition from a proof-of-work (PoW) to a proof-of-stake consensus (PoS) model. Expect to see significant short-term price action around the Merge in September, but what about by 2023? Next year, Ethereum will not only still be the main basis of important crypto technology, such as smart contracts, DeFi and NFTs, but should be faster and more scalable to boot. This will make it more desirable for developers and businesses and likely increase its value in the long run.
Ripple (XRP)
Ripple (XRP) does not often make headlines, but it's the altcoin preferred by financial institutions and multinational payment providers because of its fast, energy-efficient processes. Western Union and MoneyGram are reportedly testing XRP for their services, and the World Economic Forum recently name-checked Ripple as a partner. As cryptocurrency becomes more mainstream and the importance of quick, reliable, cross-border transactions grows, XRP is well-placed to triple in value, as it has done in previous market booms.
Solana (SOL)
Solana (SOL) is an exciting open-source crypto project focused on DeFi applications. Although only a couple of years old, Solana has quickly grown in value to be one of the highest-rated altcoins, thanks to its innovative proof-of-history (PoH) consensus method, which makes it fast, scalable and attractive for dApp developers. During the last crypto market boom, Solana soared from $35 to $258. Now that it's back to around $35, could it go even higher in the next turn of the cycle?
Cosmos (ATOM)
Cosmos (ATOM) is a forward-thinking crypto that not only uses a scalable consensus method but also incorporates features that facilitate communication between different blockchains. This kind of functionality is crucial for a blockchain future, and the ATOM token is required to participate in it. Therefore, there's a good chance that when the blockchain ecosystem matures, Cosmos could surpass its previous heights of $44 per token.
Decentraland (MANA)
Decentraland (MANA) serves as the governance token for a metaverse world. Decentraland is a platform for virtual reality interactions, gaming, digital advertising, creative collaborations, NFT creation and exchange, and more. Of the many crypto metaverse projects, Decentraland has stood out as among the most popular, with the MANA token doing relatively well. The vision of the metaverse is attractive to many people and industries, but Mark Zuckerberg's version of it was recently mocked worldwide. Instead, a decentralised crypto-based metaverse governed by users could win out in the end. If so, MANA could give very good returns to investors.
StormGain: the best platform for investing in altcoins
Designed to provide the best crypto services to beginners and experts alike, StormGain enables 24/7 trading of the most popular digital assets in one fast, easy-to-use app. Thanks to our unique integrated cloud mining feature, even passively using StormGain will add BTC to your wallet for free. In addition, StormGain features built-in trading signals, a suite of educational services from starting tutorials to advanced trading strategy, and attractive interest rates for your crypto investments.
It only takes a few seconds to register with StormGain and start building wealth for the future. Sign up now and start trading today, or open a demo account to try for free!
Tags
Exchange BTC

Try our Bitcoin Cloud Miner and get additional crypto rewards based on your trading volume. It's immediately available upon registration.

Try our Bitcoin Cloud Miner and get additional crypto rewards based on your trading volume. It's immediately available upon registration.