7 reasons why Wall Street is getting bullish on crypto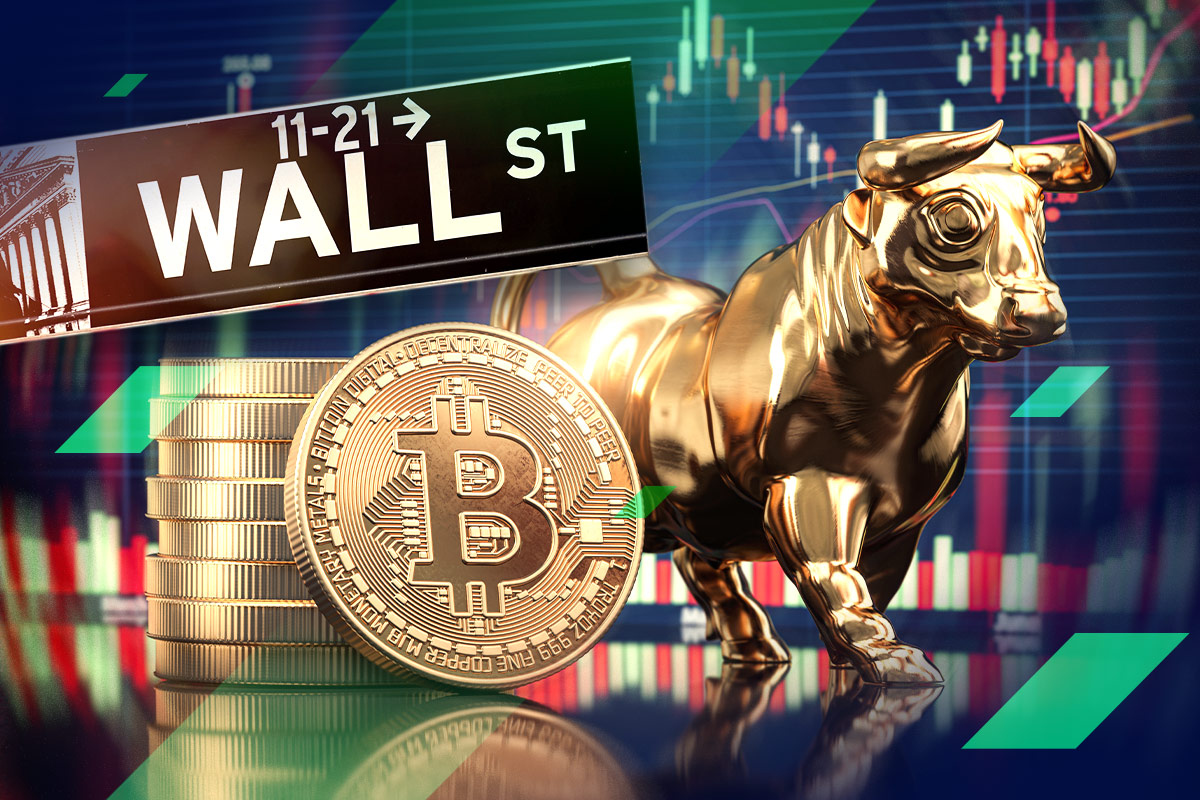 After some time in the doldrums, the crypto sector is facing its next major event in the form of the imminent Ethereum Merge, but that's not the only promising element on the horizon for digital assets. In fact, even institutional investors are seeing signs of recovery in the cryptocurrency space.
Top Wall Street investment firm Bernstein recently issued a note to investors which lists seven factors that could reignite the cryptocurrency market to regain or exceed its former heights. In the note, Bernstein analysts Gautam Chhugani and Manas Agrawal detail the potential catalysts behind the next crypto bull market.
1. The Ethereum Merge
Over the next few days, Ethereum (ETH) will switch from a proof-of-work consensus model to a more energy-efficient proof-of-stake system. While not everyone in the crypto community is in favour of the Merge, notably the PoW diehards that wish to fork their currency from Ethereum, the general outlook is that this will be a positive event for Ethereum and crypto as a whole. Bernstein shares this view and notes it as a potential growth driver for the cryptocurrency market.
2. Growth of rollups
The Bernstein list also highlights the fact that rollups, Ethereum layer-2 platforms that process transactions off the main network, have seen considerable growth in active users and on-chain liquidity. Rollups function as a way to lower costs and wait times and have become so popular for ETH transactions that they now make up around 15%-25% of all transactions on the Ethereum blockchain. Taking into account both the Merge and the growth of rollups, the next prediction by the Bernstein analysts might not seem so shocking.
3. Ether overtakes Bitcoin as the top cryptocurrency
Could Ether really take the throne that has tenaciously been held by Bitcoin (BTC)? It's not out of the question. After all, cryptocurrency as a technology is still young, and Bitcoin's rigid structure does not scale or take to innovation easily. Chhugani and Agrawal highlight how successful digital assets should be "innovation-driven" rather than "a macroeconomic asset class". They argue that Ethereum has the innovative drive to build the structure of the future digital asset economy.
4. DeFi makes a comeback
Despite all the turmoil that characterised the year 2020, the crypto community enjoyed the so-called 'DeFi summer', with these layer-2 chains attracting huge investments and paying out great rewards to users. The Bernstein analysts write that the improved scalability of these chains has made DeFi much more accessible and affordable, citing the use of rollups as a key booster for the DeFi sector.
5. Play-to-own gaming NFTs
After the initial wave of hype, NFTs are struggling to find a solid long-term niche, but digital items do have a natural home in the gaming sector. Play-to-earn crypto gaming, which rewards players with tokens, could evolve into a much more profitable play-to-own model, wherein players can use NFTs to certify ownership of valuable game items. The Bernstein team notes how "crypto games will have their own unique culture… Over a million NFT avatars will become playable characters across multiple interoperable crypto games". In support of this notion, the authors note how many talented individuals are migrating from the traditional gaming industry to Web3 gaming companies.
6. Token design focuses on long-term value
The Bernstein analysts are no fans of meme coins. Instead, they see the future of crypto in new tokens that are designed to offer real tech applications and long-term value accumulation. "More sustainable token designs will bring back retail interest in investing in application tokens," the authors noted.
7. Value accumulation at the application layer
Historically, blockchains accumulate value at the base protocol layer as opposed to the application layer. This is referred to by analysts as the 'fat protocol thesis'. However, Bernstein's note outlines how the increased scalability, lower transaction costs and renewed retail investor appeal of application tokens could ensure that the application layer of blockchains will see significant growth in the near future.
StormGain, your gateway to successful crypto investment 
Do you agree with Bernstein's bullish outlook on Ethereum, rollups and application tokens? Whether you're in tandem with the Wall Street investors or want to bet against them, StormGain offers the best all-in-one crypto platform for trading, investing, staking and exchanging the most popular digital assets via our easy-to-use app and web portal. Not a StormGain user yet? Register in just a few seconds and try a demo account to see how you can profit from our unique benefits.
Tags
Exchange BTC

Try our Bitcoin Cloud Miner and get additional crypto rewards based on your trading volume. It's immediately available upon registration.

Try our Bitcoin Cloud Miner and get additional crypto rewards based on your trading volume. It's immediately available upon registration.