Bitcoin halving is coming: what can we learn from history?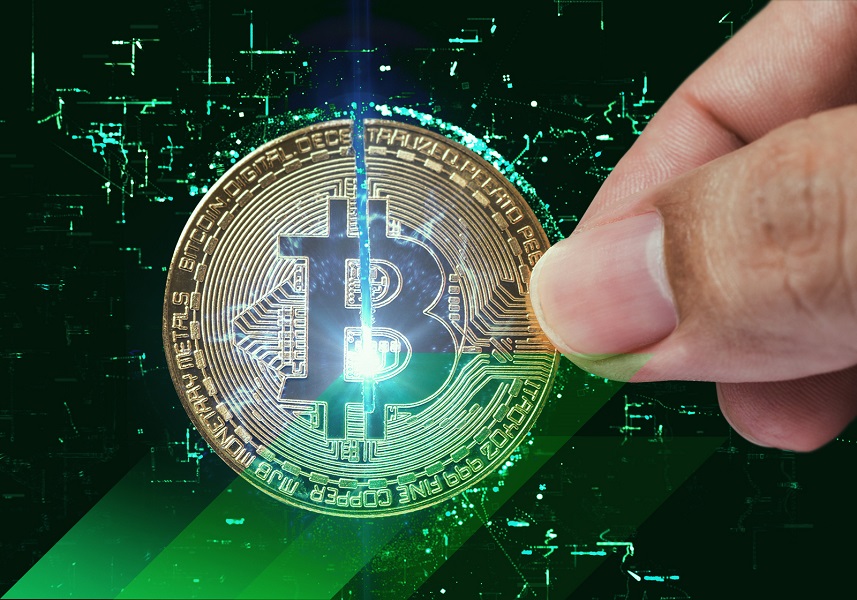 2020 is a special year for Bitcoin. On 12 May, the number of bitcoins (BTC) awarded to miners every 10 minutes (known as block rewards) will drop by half, from 12.5 to 6.25. This is all part of Bitcoin's design. Every 210,000 blocks, or roughly every four years, the total number of bitcoins that miners can potentially earn is halved. Add to that the finite total number of bitcoins in existence (the last BTC is expected to be mined sometime in the 2040s), and you have an asset that resembles a precious resource such as oil or gold.
Supply and demand: why the BTC price should increase after halving
Bitcoin hodlers, traders and investors are excited about May's Bitcoin halving, because many expect the price of BTC to shoot up in value. This should be logical for anyone who has an idea about basic economics.
The supply of bitcoins entering the system will suddenly drop, but demand is not subject to any such technical limitation, so it should stay the same. In theory, this should make every bitcoin more valuable, and drive up the BTC price.
What happened after previous bitcoin halving events?
Historically, the price has gone up following a halving. Bitcoin's first halving event was on 28 November 2012, when the bitcoin rewards dropped from 50 to 25 BTC per block. On the day itself, BTC price rose from $11 to $12, and continued to climb throughout the next year, reaching $1,038 on 28 November 2013.
Four years later, the market anticipated the halving and the BTC price actually began to climb about a month before the second event cut rewards down to 12.5. When it actually happened on 9 June 2016, Bitcoin's price surged from $576 on 9 June to $650 and followed a pattern similar to the previous post-halving price rise. BTC stayed bullish overall throughout the next year and traded at $2,526 on 9 July 2017.
History therefore teaches us that halving events tend to kick off long-term bull runs for Bitcoin, and that investors and traders should buy before the halving event in order to profit off the price increase.
Will it be the same in 2020?
Some would point to the fact that Bitcoin is more mainstream now, and so the current price may already have the halving 'baked in' as investors won't want to be taken by surprise a third time. However, this also means that there are many new players in the game, who will see this as their chance and buy before the event, especially given what happened after previous Bitcoin halvings.
If the Bitcoin price starts going up just before 12 May 2020, traders who were previously on the fence might join in and start buying BTC out of a fear of missing out, which would drive the price up even faster due to increased demand.
Traders with an interest in Bitcoin and the means to buy should then certainly consider the potential payoff of acquiring more BTC, before the halving makes the asset scarcer.
StormGain - the fast and easy way to buy BTC
Time is running out for Bitcoin buyers as the May bitcoin halving event approaches. Be ready for this by joining StormGain, the most effective crypto trading tool to buy bitcoin and to profit from the future price increase.
Available as a user-friendly app or web platform, StormGain allows you to easily buy BTC with a credit or debit card. Once you have your bitcoin, you can maximize your profits by trading with an up to 200x multiplier and 100% liquidity, or hold it in our integrated BTC wallet to benefit from StormGain's generous interest rates and bonus. Thanks to our low and transparent commissions, you have the best platform to trade crypto how you want, when you want, and keep as much of your gains as possible.
Registering with StormGain is easy and only takes 5 seconds. Don't miss out! Sign up now and get your BTC before the price goes up!
Tags
Exchange BTC

Try our Bitcoin Cloud Miner and get additional crypto rewards based on your trading volume. It's immediately available upon registration.

Try our Bitcoin Cloud Miner and get additional crypto rewards based on your trading volume. It's immediately available upon registration.