StormGain introduces partnership with Koinal for easy crypto purchase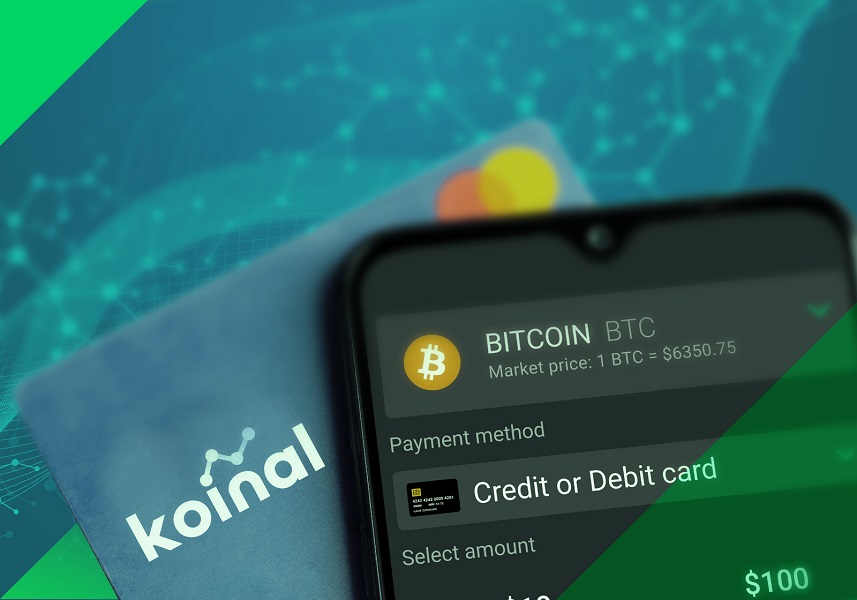 The leading cryptocurrency trading platform StormGain is proud to announce a new partnership with London-based payment processing company Koinal, enabling new options for purchasing cryptocurrency on its service.
StormGain clients can now buy cryptocurrency for StormGain's built-in crypto wallets using a fiat debit or credit card via Koinal, benefiting from Koinal's lower fees. Koinal uses the most sophisticated fraud monitoring and advanced encryption technology in order to ensure the security of transactions.
How to deposit cryptocurrency with Koinal
To buy cryptocurrency using Koinal, simply log in to the StormGain app or web terminal and select the deposit button next to the cryptocurrency wallet that you wish to replenish. The drop-down menu of payment partners will now include Koinal. Specify the amount of money you wish to spend in dollars, and hit 'deposit'.
You will be redirected to the secure Koinal website, where you will be prompted to enter your card and billing information. The amount of cryptocurrency to be received will be displayed, as well as the amount that will be charged to your card. In the next step, you will be asked to upload an ID document to verify your purchase.
Purchases via Koinal are available for the following cryptocurrencies: Bitcoin (BTC), Ethereum (ETH), Litecoin (LTC), and Ripple (XRP).
Deposits via Koinal are only available in USD, with a minimum amount of 50 USD and a maximum amount of 20,000 USD per transaction. Transactions are subject to a deposit commission of 4%, and a 0% currency exchange commission.
Important note - cards issued in the following countries are NOT eligible for payments via Koinal: Algeria, Bahamas, Bangladesh, Bolivia, Botswana, Brazil, Cambodia, Cameroon, Canada, Colombia, Cuba, Ecuador, Egypt, Fiji, Gabon, Ghana, Haiti, Iceland, Indonesia, Iran, Jordan, Kenya, Kyrgyzstan, Libya, Lebanon, Macedonia, Malaysia, Mali, Mongolia, Morocco, Myanmar, Nepal, Nepal, Nigeria, North Korea, Oman, Pakistan, Panama, Philippines, Saudi Arabia, Senegal, Sudan, Syria, Taiwan, Thailand, Trinidad & Tobago, Tunisia, USA, Venezuela, Vietnam, Yemen, and Zimbabwe.
Designed to make cryptocurrency trading easy and accessible to everyone, StormGain remains committed to providing our clients with the best benefits and the lowest fees and commissions. To find out more about the advantages of trading on StormGain, see our loyalty program or register and try it for yourself with our demo account.
Tags
Exchange BTC

Try our Bitcoin Cloud Miner and get additional crypto rewards based on your trading volume. It's immediately available upon registration.

Try our Bitcoin Cloud Miner and get additional crypto rewards based on your trading volume. It's immediately available upon registration.