Bitcoin surges and memecoins jump as market turns bullish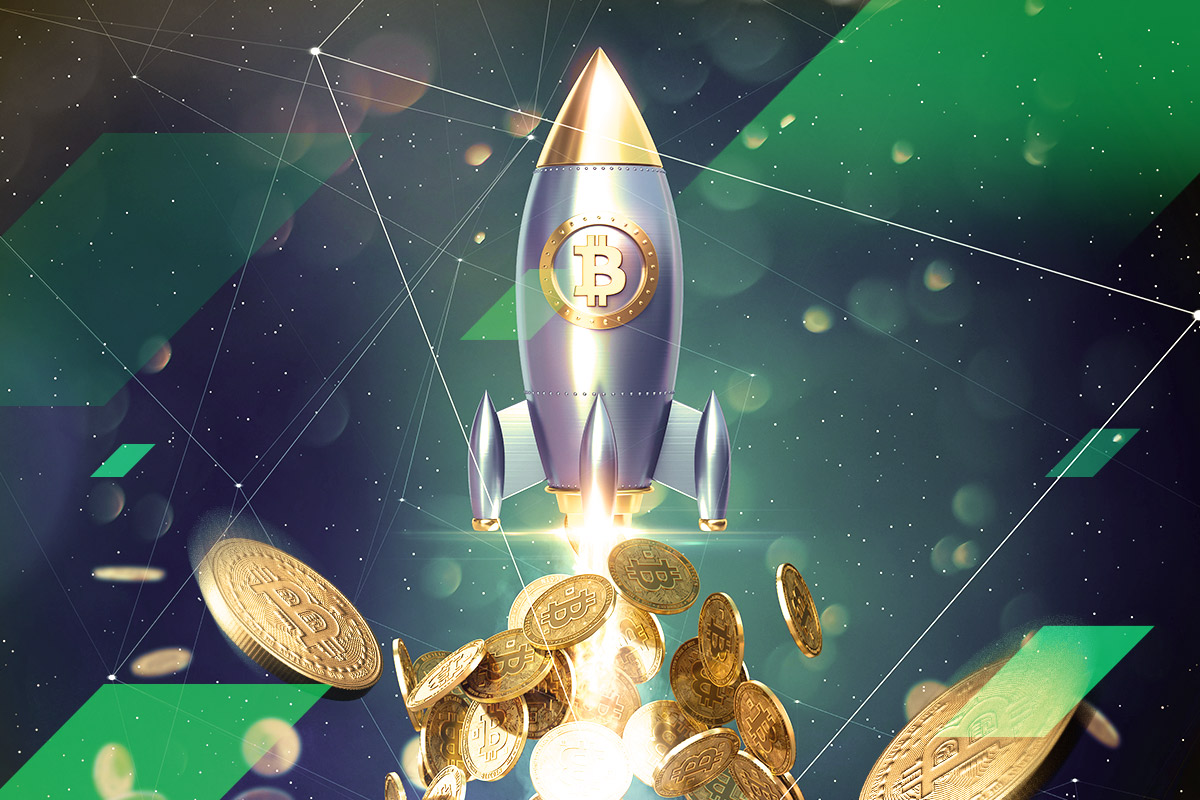 The crypto market is enjoying a healthy start to the year, with the original cryptocurrency leading the pack and many altcoins following in its wake. The crypto market as a whole reached $1 trillion in capitalisation for the first time since November 2022.
Bitcoin on a record-breaking run
Bitcoin (BTC) itself, which is a typical benchmark for the state of cryptocurrency as a whole, has enjoyed a full two weeks of price increases and is currently trading at over $21,000. If this positive trend continues, it will break the first cryptocurrency's historical record of a 15-day win streak achieved all the way back in 2013, almost a decade ago.
Ethereum adoption grows
Ethereum (ETH) is also nearing a significant milestone. The number of non-zero Ethereum addresses (wallets holding any number of Ether) is at an all-time high of almost 92.5 million and is on track to reach over 100 million after maintaining the post-2019 trend of +20 million per year.
This indicator suggests a wider adoption of Ethereum across the board and is backed up by growth in the number of validators, i.e., users who take on the responsibility of validating transactions on the blockchain, which passed 500,000 last week. This growth could be driven by the upcoming Shanghai hardfork, which is projected to take place in March 2023. Once Shanghai is deployed, validators will finally be able to withdraw their staked ETH that has been locked up so far.
Metaverse tokens surge, but why?
The major metaverse tokens — namely Decentraland (MANA), Sandbox (SAND) and Axie Infinity (AXS) — all posted impressive gains over the last month. MANA surged by over 100%, SAND jumped by 50% and AXS gained 35% in value. This is despite no significant progress in terms of growing the business, updating the technology or acquiring more users to the underlying metaverse platforms.
The price increases in these tokens could simply be a result of the bullish sentiment in the crypto market as a whole, or they might be seen as an investment in the general concept of the metaverse and Web3 in general, as the main commonality they share is being tokens for blockchain-based virtual game worlds.
Canine coins are looking happy
Yes, it seems like the doggy memecoins are here to stay. Shiba Inu (SHIB) surged 20%, and Dogecoin (DOGE) went up by almost 6% around 18 January.
SHIB, in particular, seems to be generating a lot of interest, with reports from Nansen that nearly $1.1 billion in SHIB exchanged hands over the last two days. This is probably due to traders preparing for the upcoming launch of Shibarium, a layer 2 network that facilitates building on Ethereum using SHIB.
When it comes to DOGE, no equivalent upgrade is slated, although the original Shiba Inu-themed token has enjoyed a recent two-week winning streak, moving up by 23%. One recent positive development with DOGE is that it managed to successfully reduce its carbon emissions by 25% over the last year. This achievement owes at least some thanks to a collaboration between the developers and billionaire dogecoin advocate Elon Musk. Despite its jokey origins as a meme, DOGE weathered the 2022 bear market better than most altcoins and still seems to have a future.
Get the best conditions on crypto trading with StormGain
No matter which aspect of the crypto market interests you, StormGain offers the best platform for trading, exchanging and investing in digital assets, all from the convenience of an easy-to-use smartphone app or website.
Whether you're a veteran trader or new to the crypto market, StormGain can help you level up your crypto game with training materials, in-depth analytics and trading signals, plus a whole range of special bonuses, including a free Bitcoin cloud miner. Not part of the StormGain community yet? Sign up in just a few seconds and try a demo account to see what StormGain can do for you!
Tags
Exchange BTC

Try our Bitcoin Cloud Miner and get additional crypto rewards based on your trading volume. It's immediately available upon registration.

Try our Bitcoin Cloud Miner and get additional crypto rewards based on your trading volume. It's immediately available upon registration.