Could BTC really reach $75K ''within weeks''?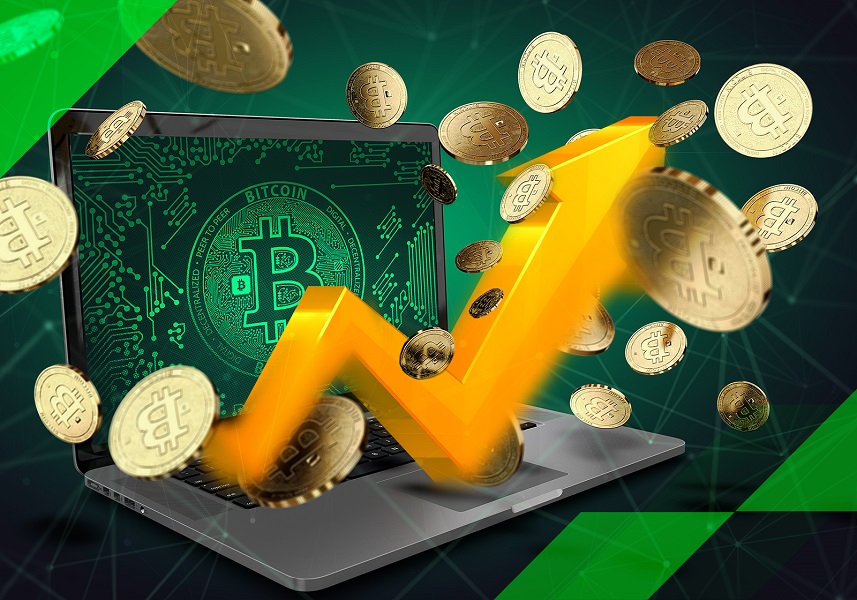 It looks like Bitcoin (BTC) is gearing up for a bull run that will see the price of the most popular cryptocurrency hit $75,000 in a matter of weeks. This impressive figure is based on a new analysis from Cane Island Alternative Advisors' Timothy Peterson.
Peterson posted a BTC/USD price chart to Twitter on 7 June, which compared Bitcoin's current behaviour to the digital currency's performance in 2013, citing an "almost perfect" correlation.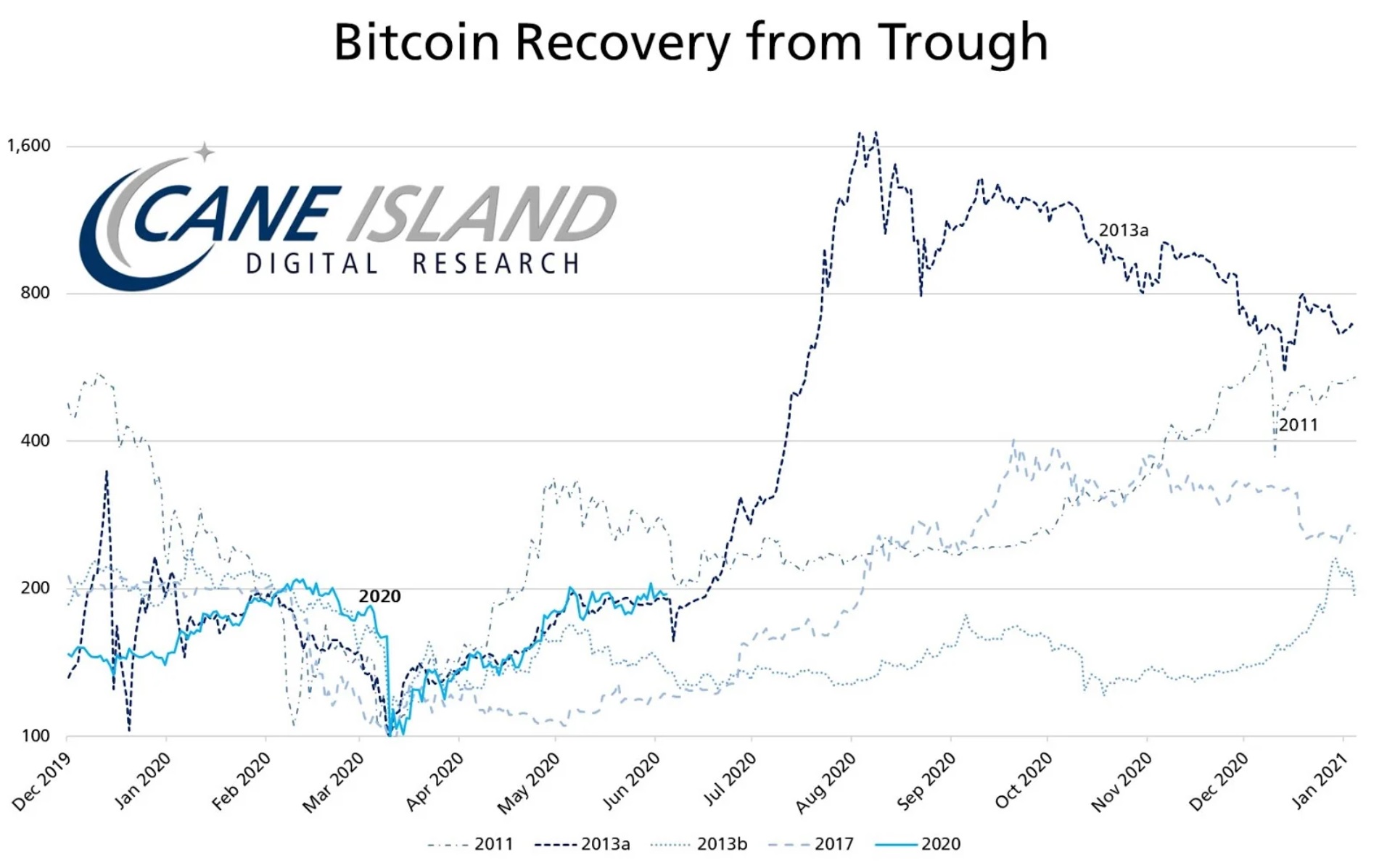 BTC is enjoying a price recovery after dropping down $3,600 in mid-March. Peterson noted that this trend maps almost exactly on to behaviour from seven years ago, and argued, if history continues to repeat, the next step would be a 700% bull run on BTC. Back in 2013, this saw the price for Bitcoin surge up to $1,300 in 2013. A similar bull run in 2020 would target a staggering $75,000.
"The 2020 #bitcoin recovery has tracked the 2013 recovery almost perfectly," said Peterson. "Are we weeks away from $75,000?"
What happened in 2013?
Such a dramatic spike would be welcome for BTC hodlers, but 2013 did have a unique factor going for it. Anyone familiar with the history of cryptocurrency will recall the fall of Mt. Gox, THE major cryptocurrency exchange at the time.
Originally a trading hub for Magic: The Gathering collectable cards, Mt. Gox ended up processing 70% of all Bitcoin transactions. However, by 2013, battered by a string of disasters including theft by hackers, seizure of assets by federal agents and corporate lawsuits, Mt. Gox was in free-fall. It finally shut its doors in early 2014.
Because Mt. Gox dominated the Bitcoin market at the time, many analysts point to its fortunes as being responsible for Bitcoin's massive price crash and subsequent recovery to $1,300. Could Bitcoin repeat the pattern today?
Bitcoin today
Bitcoin has enjoyed a healthy recovery since March, and it looks like it won't drop below $4000 again. Instead, traders are eyeing the $10,000 resistance point for a new breakout. Support at $10,500 has so far eluded bulls, but by most metrics, Bitcoin is performing exceptionally well.
The top digital currency has appreciated over 35% since the start of 2020, compared to gold, which is up 11%. The S&P 500 index has only returned to its value from the beginning of the year.  
Overall, the outlook is positive for cryptocurrency in general and Bitcoin in particular.
Exchange balances for Bitcoin are down, as investors seem to be consolidating their assets in anticipation of a price increase. This doesn't necessarily have to be Peterson's $75K to be able to make Bitcoin traders a lot of money.
StormGain – your best bet for Bitcoin and more
As investors prepare for Bitcoin's next surge, even hodlers can benefit from an exchange that offers interest on their accumulated Bitcoin. That's why StormGain stands out as the best choice. Clients can earn extra money from the crypto sitting in their wallet thanks to the up to 12% APR interest on hodling offered by StormGain.
For anyone just getting started with Bitcoin, it's time to buy BTC before it becomes too expensive. StormGain makes it easy to purchase Bitcoin, Ethereum, Ripple, Litecoin and more using fiat money via bank transfer or credit/debit card.
Available as a smartphone app or on the web, StormGain is a crypto trading platform that lets you trade the most popular cryptocurrency pairs with up to 200x leverage, higher than any competitor. A community-focused company, StormGain has won several awards for the platform's ease-of-use and attentive customer support in multiple languages.
Join the #1 crypto trading community and get the best rewards for your investment with StormGain. Registering with StormGain is easy and takes just a few seconds. Sign up now and trade the currency of the future!
Tags
Exchange BTC

Try our Bitcoin Cloud Miner and get additional crypto rewards based on your trading volume. It's immediately available upon registration.

Try our Bitcoin Cloud Miner and get additional crypto rewards based on your trading volume. It's immediately available upon registration.