Ethereum staking imminent: why ETH is outperforming BTC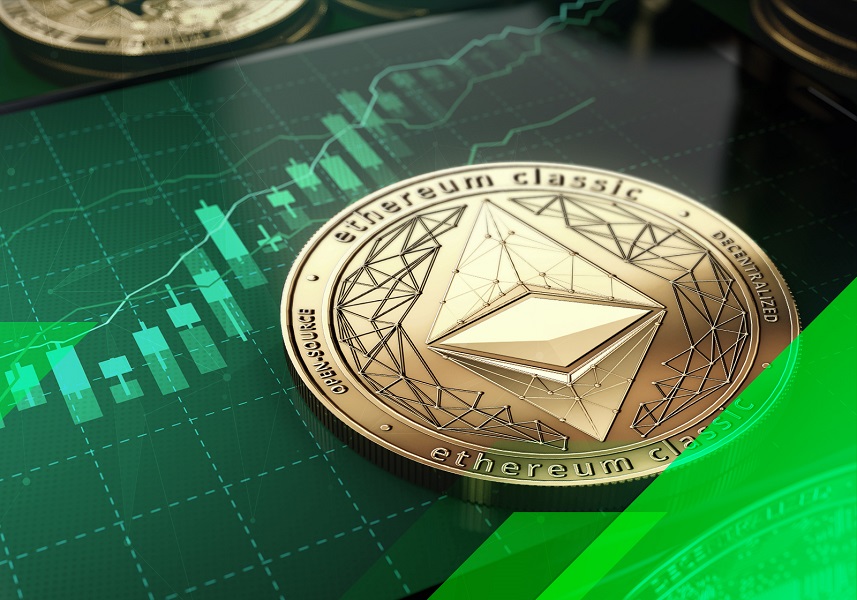 Ethereum (ETH) has been on a roll lately, outperforming Bitcoin in terms of gains. The reason is likely to do with an upcoming technical upgrade that promises to increase the value of the Ethereum network, and thus the ETH cryptocurrency.
The second-largest cryptocurrency enjoyed a major rally, shooting up more than 22% in the past week. Over that same period, BTC managed a 14.45% rise.
Ethereum is gearing up to upgrade its consensus algorithm from a proof-of-work (PoW) method to proof-of-stake (PoS). This is a significant change in the way that mining rewards work and should theoretically make the blockchain network faster and more efficient.
The price of the Ethereum cryptocurrency got a boost from the Ethereum 2.0 network upgrade in May. ETH itself is going to be overhauled soon, with the launch of ETH 2.0 due in the third quarter of 2020. The pressure is on to buy up ETH before it is upgraded.
The advantage of proof-of-stake
Proof-of-stake, also referred to as ''staking'', refers to locking up one's digital assets to improve the effectiveness of a blockchain network. To do this, users have to put up a "stake" to vault their currency. In exchange for staking their crypto and helping to secure the network, stakers receive a share of the block rewards, earning extra cryptocurrency while their assets are locked up.
The process works very much like a savings account, in which participants earn interest for leaving money in their account. Proof-of-stake is also more energy-efficient than proof-of-work. Mining cryptocurrency entails a significant investment in expensive hardware to get rewards, while proof-of-stake is available to anyone who has Ethereum, lowering the barrier to entry.
The number of addresses holding 32 ETH or more (the required balance to become a validator and earn staking rewards on ETH 2.0) could be an indicator that investors are buying up ETH coins in preparation for proof-of-stake.
Will ETH continue to outpace BTC?
Ethereum could continue to outperform Bitcoin, according to technical analysis based on the MACD histogram, a chart that indicates trend changes. Influential analyst @IamCryptoWolf noted that the MACD crossed above zero on the ETH-BTC monthly chart for the first time ever.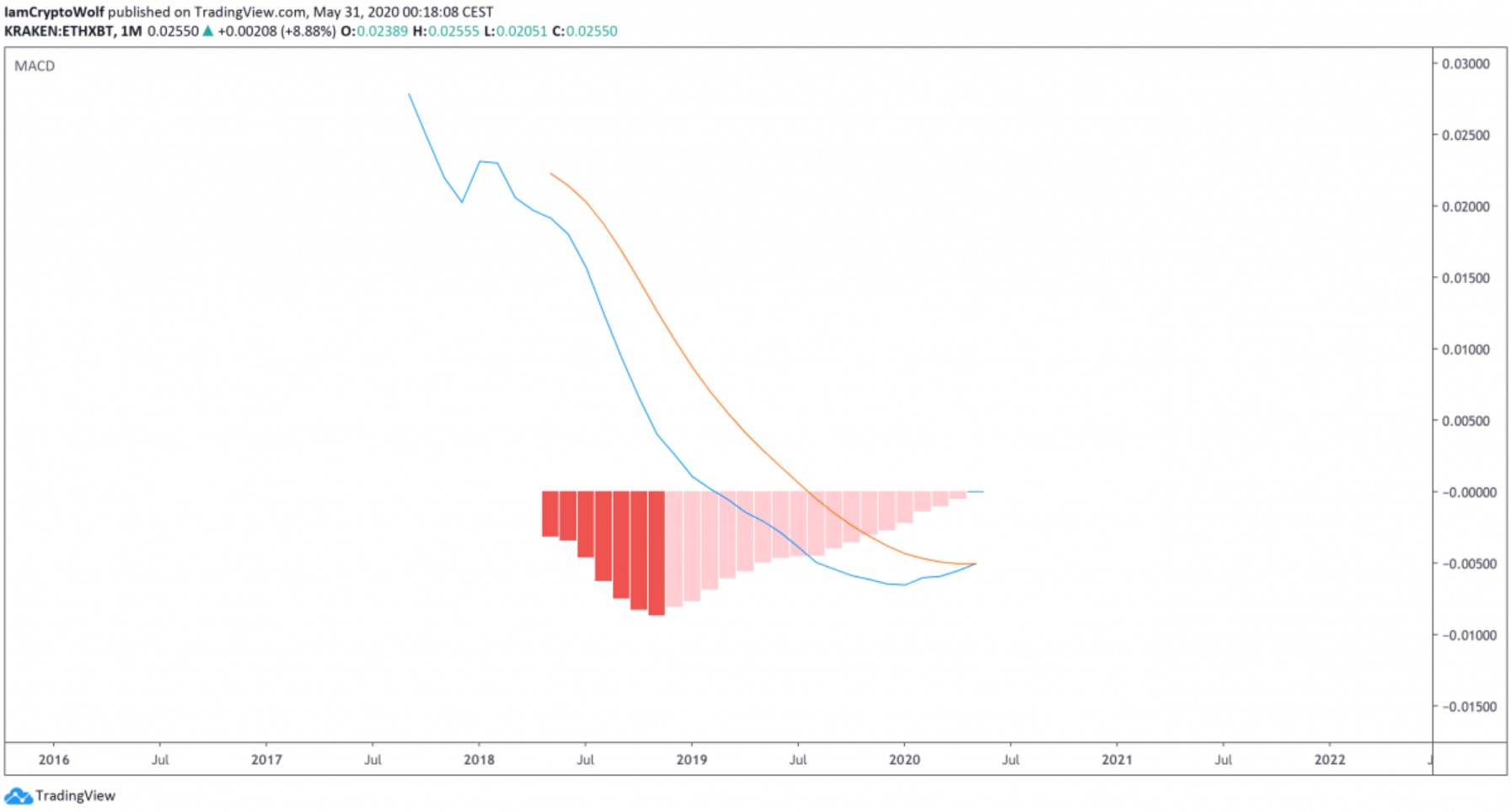 This indicates a bullish trend change in the exchange rate in favour of Ethereum and general market confidence in ETH. Investors are throwing their weight behind Ethereum to prepare for proof-of-stake, and you can too.
Trade and invest in ETH with StormGain
StormGain is an award-winning digital platform for trading, exchanging and buying cryptocurrency. Available as a user-friendly smartphone app or on the web, StormGain offers the best benefits for anyone looking to invest in or trade Ethereum and other cryptocurrencies.
StormGain clients enjoy discounts of up to 40% on trading commissions, up to 20% on deposits, and up to 12% APR interest bonus on holdings. That's in addition to the ability to trade cryptocurrency pairs with up to 200x leverage and built-in secure crypto wallets for the 6 most popular cryptocurrencies, including ETH. StormGain also features a variety of payment options to easily buy Ethereum or other cryptocurrencies with fiat money.
If you're looking to profit from Ethereum's bullish trend, it's time to register with StormGain now! It only takes a few seconds to become a client and enjoy the best perks and support in the crypto industry!
Tags
Exchange BTC

Try our Bitcoin Cloud Miner and get additional crypto rewards based on your trading volume. It's immediately available upon registration.

Try our Bitcoin Cloud Miner and get additional crypto rewards based on your trading volume. It's immediately available upon registration.