Crypto and esports: a match made in heaven?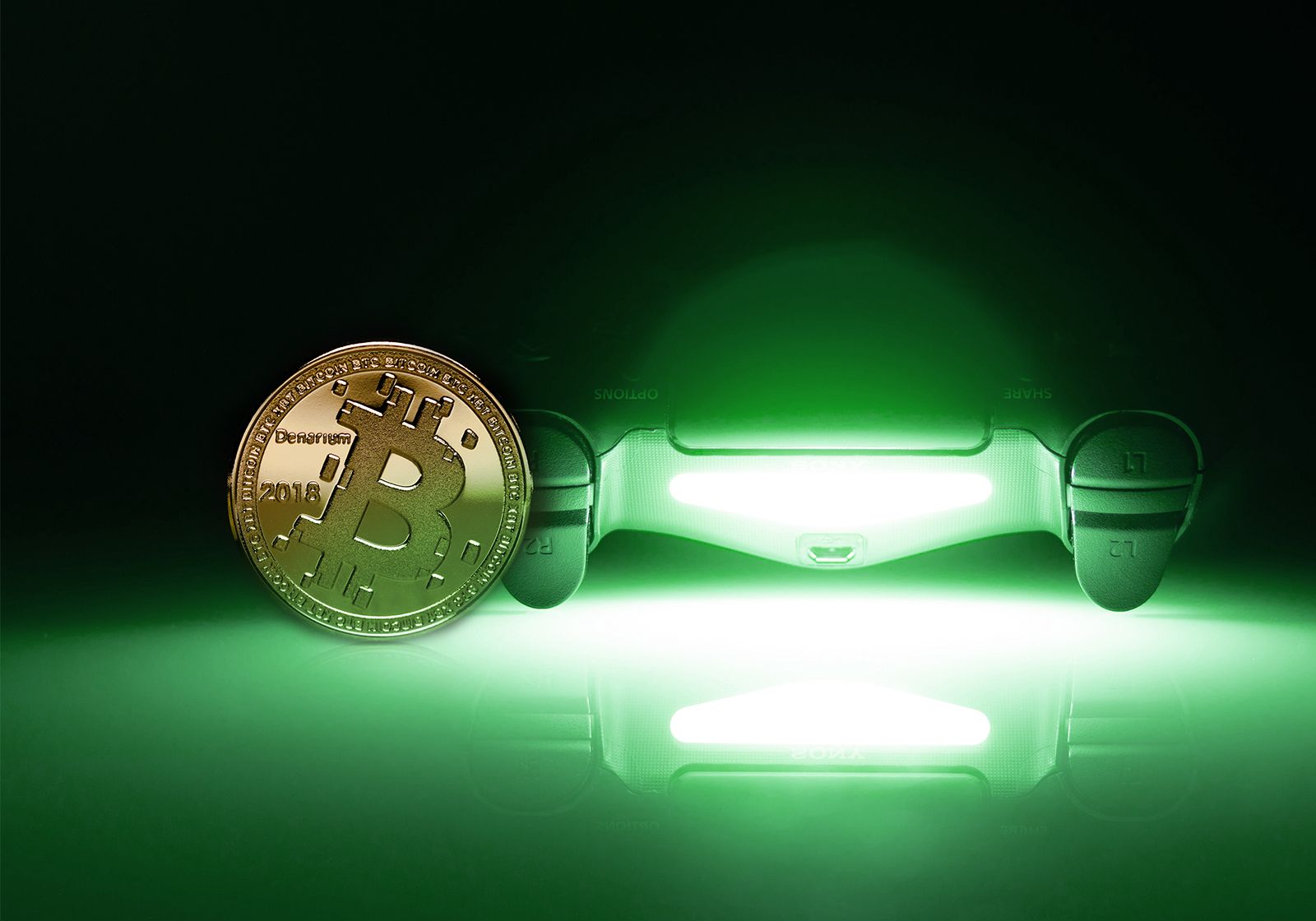 The esports market is huge and, with a 33% compound annual growth rate, this $1 billion business is only set to get bigger. Premier esports titles like League of Legends, Halo and FIFA already attract hundreds of millions of viewers for live-streamed showdowns with eye-watering prize pots. As one might expect, the prime esports audience is young, tech-savvy and generally ahead of the curve – much like the average crypto trader. It's therefore unsurprising that there is such a strong crossover between these two cutting-edge industries.
In recent months, we have seen numerous investments in gaming and esports platforms from the cryptocurrency sector. One example would be Ripple's surprise announcement earlier this year that it was investing $100 million in the San Francisco-based startup, Forte, as part of a fund to finance blockchain-based games. Reflecting on the deal, Forte's chief platform officer had this to say: "Gaming is a $140 billion global industry that is predominantly driven by digital microtransaction economies, which we believe will benefit immensely from the integrity and resilience of blockchain technology". And it would appear that this is an opinion shared by many of the gaming industry's decision-makers, with giants like Ubisoft even looking into cases of blockchain use.
Furthermore, we have also seen one of the biggest Multi-Online Battle Arena (MOBA) esports games, League of Legends (LOL), introduce an in-game crypto rewards system. Thanks to the Blockchain reward ecosystem Refereum, the game's 100 million+ active players are now able to earn crypto by unlocking achievements, completing matches or winning battles. Elsewhere, the esports team-building platform Dreamteam has recently closed $5 million in seed funding with Mangrove Capital Partners. This comes after the same firm inked a separate deal with last year's LOL finalists.
Of course, the use of digital currencies for in-game purchases and other gaming-related payments is nothing new. It makes sense really, given how much simpler and secure it is to make payments in a major cryptocurrency, as opposed to having to enter card details and other personal information. Naturally, it is the biggest and most well-established coins that are more commonly accepted (e.g. Bitcoin, Ethereum, Litecoin, Dash and Bitcoin Cash). However, there are several new gaming-focused projects in the making that we could see enter the esports scene in the near future. 
These include:
WAX: This project aims to create a decentralized trading platform, designed specifically for digital and video game-based assets. Such assets might include a health potion or a treasure map in an RPG, for instance.

Unikoin Gold: The Unikoin project's goal is to create an esports-focused betting, gaming and exchange platform. A partnership between online betting and crypto could prove extremely lucrative, especially with big names like Bet365 already firmly on the cryptocurrency bandwagon. Unikoin's ultimate aim is to be the token that will enable smooth integration between these two sectors and the esports world. 

First Blood: First Blood is looking to create a rewards system that specifically targets esports. The basic idea is that players will be able to receive 1ST tokens for conquering opponents in matches. The opportunity to earn real cash while doing what they love could be enough to make First Blood a hit with esports gamers. The end game is to combine payments with gameplay on a single Ethereum-derived platform, in an effort to decentralize gaming itself.
Only time will tell whether these specific projects will succeed in bridging the gap between esports and crypto. Whatever happens though, nobody can deny that the eventual union of digital currencies with gaming is practically a done deal.
At the end of the day, it's only logical that a digital medium like gaming should embrace digital payment methods like crypto coins and tokens. And as esports platforms gradually migrate to a crypto-based system, interest in digital assets is only likely to grow. In a market as uncertain as this, no-one truly knows what the future holds. But one thing's for sure: cryptocurrencies are certain to be a real game-changer.
Tags
Exchange BTC

Try our Bitcoin Cloud Miner and get additional crypto rewards based on your trading volume. It's immediately available upon registration.

Try our Bitcoin Cloud Miner and get additional crypto rewards based on your trading volume. It's immediately available upon registration.