As crypto rides the market recovery, analysts remain optimistic for BTC in Q3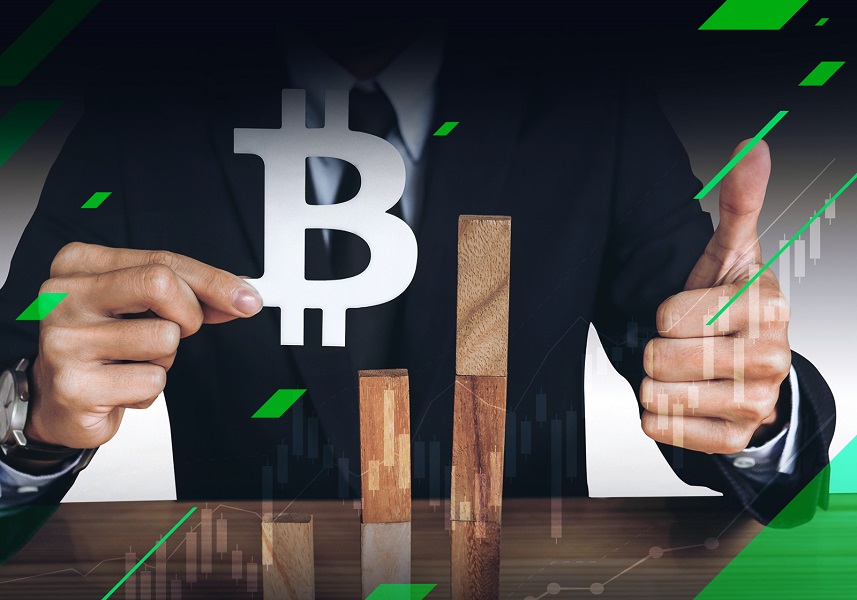 After a short dip below $9,000 on Sunday, Bitcoin (BTC) is back on the rise, trading at $9,251 at the time of writing. Other crypto coins, including Ethereum (ETH), Ripple (XRP) and Bitcoin Cash (BCH), are also up. This mirrors the general trend in the global stock markets, with some analysts pointing out Bitcoin's correlation with equity prices.
"Equity markets are up across the board, and so you see a spike in Bitcoin's price," said Michael Rabkin, head of institutional sales at Chicago crypto trading firm DV Chain. It seems a rising tide really does lift all boats, with major stock indices outperforming Bitcoin over the last month. Asia's Nikkei 225 index, Europe's FTSE 100 and the US S&P 500 index have all closed in the green. Fresh news of economic stimulus measures and hopes pinned on the antiviral drug remedesivir from the US-based pharma company Gilead all contributed to optimism amongst markets rocked by the pandemic.
US stimulus package could boost BTC
Given the positive correlation of BTC with equities, crypto traders should hope for strong stimulus measures from the US Federal Reserve. According to analysts at J.P. Morgan: "If the additional stimulus is not delivered, then the money market curve inversion could worsen, eventually becoming a more problematic signal for equity and risky markets going forward." But the Fed has already expanded its balance sheet by over $3 trillion in the past few months and will likely respond to market calls for more stimulus.
BTC closes a record-breaking second quarter
Even if Bitcoin is quiet this month in terms of price action, the oldest cryptocurrency kicked off July by hitting record highs on a variety of metrics. They include new addresses, active addresses, hourly transaction count and hourly spent outputs. Glassnode chief technical officer Rafael Schultze-Kraft listed the milestones in a tweet: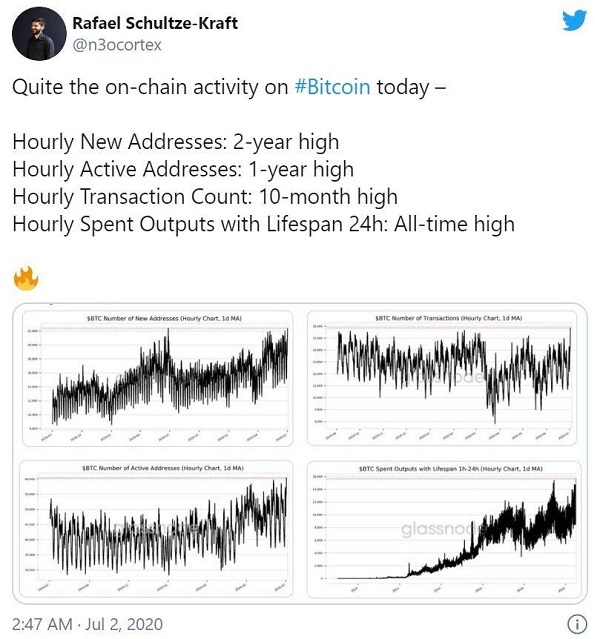 Glassnode chief technical officer Rafael Schultze-Kraft lists BTC's recent achievements.
Bitcoin hasn't seen this number of new or active addresses since the heady days of the 2017 bull run. Bitcoin's seven-day average hash rate also reached a new peak of 123.4 EH/s on Wednesday, an indicator that even more computing power than ever before has been dedicated to mining BTC.
Skew analytics declared that "Bitcoin is having today its third-best quarterly close in its young history." BTC's current quarter-to-date return is 42.39%, with a 2020 YTD return of 27.31%.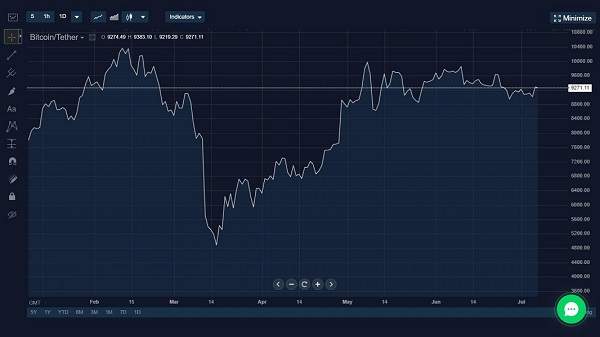 BTC/UDST price chart 2020 year to date.
A recent survey conducted by crypto custodian Bitcoin IRA seems to further indicate a bullish sentiment among investors. Of the platform's surveyed clients, 43% expect Bitcoin's price to top $15,000 by the end of 2020, while 57% confirmed that they use cryptocurrency as a long-term investment.
Get the most from your BTC with StormGain
To profit from the rise of Bitcoin and other cryptocurrencies, you'll need to use a crypto trading platform that works for you. StormGain is the current leader of the pack. It lets users easily buy crypto with their bank card and trade cryptocurrency pairs with up to 200x leverage on top of offering the best rewards for trading and managing crypto assets.
StormGain is available on the web or as a user-friendly smartphone app. It offers free SWAPs for daily trades and built-in secure crypto wallets for the 6 most popular cryptocurrencies. On top of that, the platform also provides trading signals to keep up with today's fast-moving international market. If you're ready to profit from the exciting future of the cryptocurrency market, register with StormGain to start trading now!
Tags
Exchange BTC

Try our Bitcoin Cloud Miner and get additional crypto rewards based on your trading volume. It's immediately available upon registration.

Try our Bitcoin Cloud Miner and get additional crypto rewards based on your trading volume. It's immediately available upon registration.