Gaming giant Twitch brings back crypto payments, sweetens the deal with a 10% discount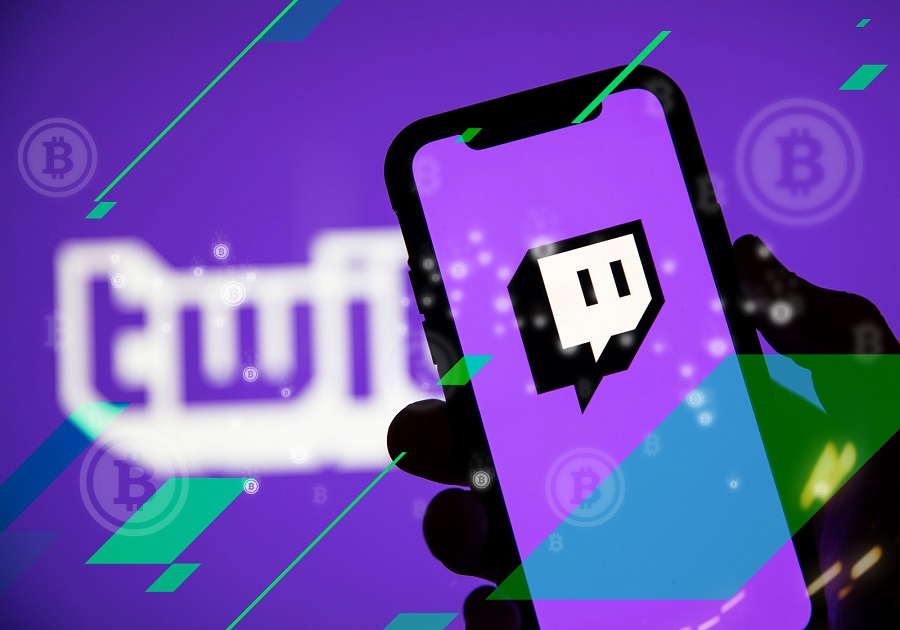 Twitch, the live-streaming service popular with gamers, is now offering a 10% discount on subscriptions — for customers who register with cryptocurrency. Twitch users who pay in bitcoin or other cryptocurrencies for their subscription fees go through the Bitpay payment processor. Twitch's 10% offer represents the biggest cryptocurrency based promotion of its kind for a company of this size.
Twitch is an online platform for live streaming. Since its launch in 2011, Twitch became the most popular service for live-streaming games, growing to surpass YouTube gaming and leaving would-be competitors from Facebook and other tech companies in the dust. Twitch was bought by Amazon for 970 million USD (with stock options probably pushing the deal over 1 billion) back in 2014.  At the time of writing, Twitch has over 27,000 partner channels, 15 million daily active users, and 2.2 million broadcasters monthly.
Twitch's cryptocurrency payments are facilitated by Bitpay, an Atlanta-based crypto payment processing company. to accept payments. Bitpay handles payments in bitcoin (BTC), bitcoin cash (BCH), ethereum (ETH), litecoin (LTC) ripple (XRP), as well as four stablecoins that are pegged to USD (GUSD, USDC, PAX, and BUSD). Users paying in cryptocurrency will enjoy all the benefits of being a Twitch subscriber — exclusive access to emotes, badges, and access to exclusive chatrooms and personalized benefits offered by their favorite streamers — at a 10% discount. Bill Zielke, Bitpay's chief marketing officer, noted that "Twitch is the first major merchant to jump on this trend" while highlighting that other operators in the gaming world are also crypto-friendly.
It's worth noting that this isn't the first time that Twitch has offered crypto payment options. Previously, Twitch customers could pay in bitcoin or bitcoin cash (also via Bitpay), but this ability was withdrawn in March 2019, possibly due to regulatory issues or a reaction to bitcoin's price fluctuations. But bitcoin is back with even more options in tow for Twitch subscribers, and the extra discount shows that Twitch, and possibly by extension Amazon, is doubling down on support for crypto.
Crypto and gaming — a match made in heaven?
Crypto and gaming have a lot in common. Both are championed by the young and tech-savvy, and both are about empowering people — crypto in the economic world, gaming in the sphere of entertainment. Online gaming connects people from all over the world, and cryptocurrency provides opportunities for gamers around the globe to support their fandoms without restrictions and fees. It's no surprise that many blockchain enthusiasts are also gamers, and cryptocurrency can be spent on several gaming services.
There are even games emerging with the blockchain built into their DNA. Somnium Space, for example, is a blockchain-based virtual reality world in which users can buy land and trade crypto and items. Or take CryptoKitties, the Ethereum-based cat trading game. The virtual economies and gamified incentives of video games can prove fertile ground for testing cryptocurrency use cases.
Trade crypto to win with StormGain
StormGain has always understood how the strategy and excitement of trading on the cryptocurrency market compare to the thrill of the game. As the proud sponsors of Newcastle United FC, we know that the emotional payoff on the pitch applies just as much when following your favorite esports champions or streamers. That gaming giant Twitch has brought back crypto and is encouraging customers to use it can only mean good things for the crypto world.
To profit from the rising popularity of cryptocurrencies, you will need to use a crypto trading platform that works for you. StormGain is currently the best in the game, enabling clients to easily buy crypto with their bank card and trade cryptocurrency pairs with up to 200x leverage in addition to offering the best rewards for trading and managing crypto assets.
Available on the web or as a user-friendly smartphone app, StormGain offers fee SWAPs for daily trades, built-in secure crypto wallets for the 6 most popular cryptocurrencies, detailed trading tutorials, and 24/7 signals to keep up with today's fast-moving international market. If you're ready to get into the crypto game, then register with StormGain to start trading now!
Tags
Exchange BTC

Try our Bitcoin Cloud Miner and get additional crypto rewards based on your trading volume. It's immediately available upon registration.

Try our Bitcoin Cloud Miner and get additional crypto rewards based on your trading volume. It's immediately available upon registration.