Warren Buffet's latest investment could be great news for Bitcoin's price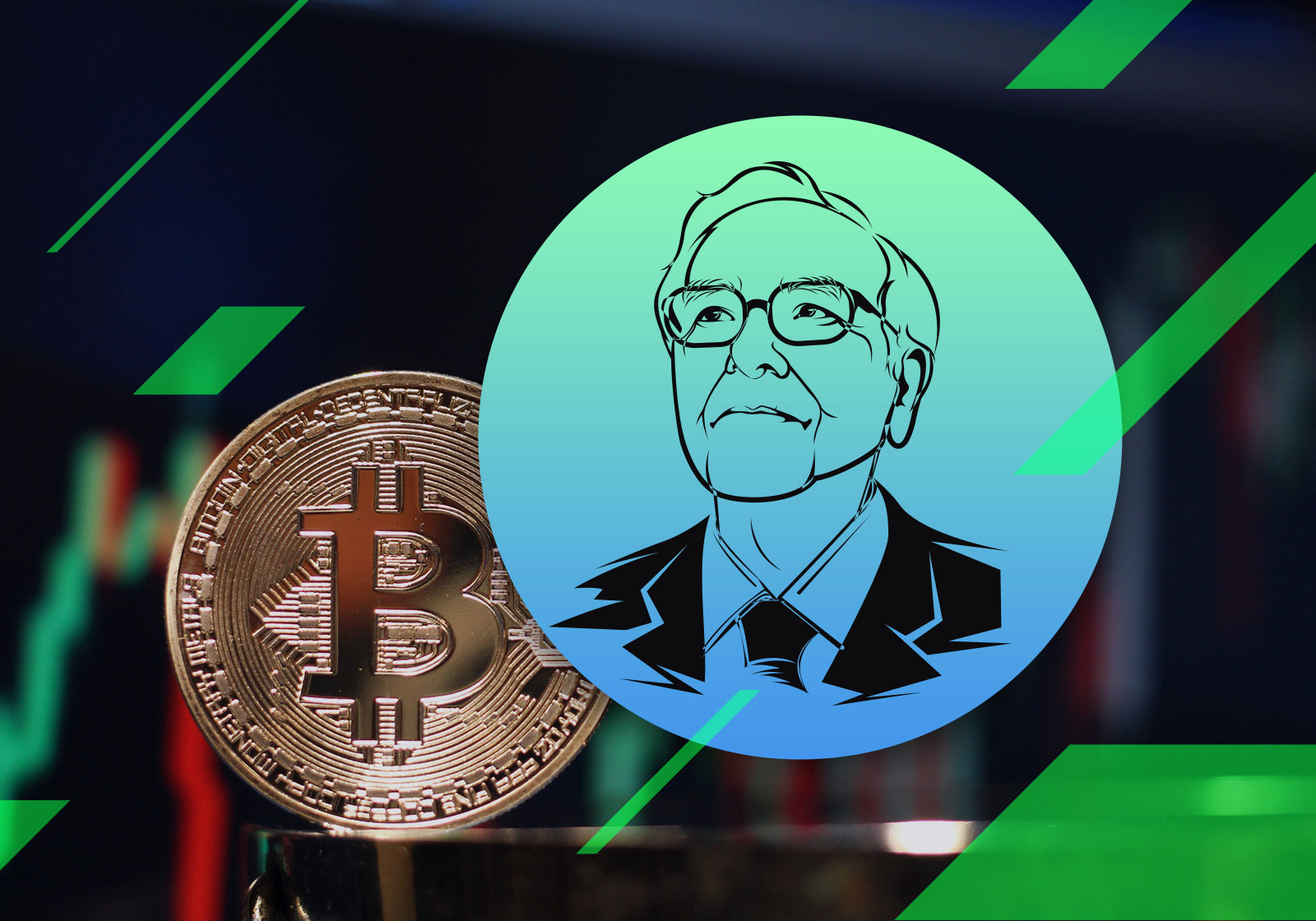 Superstar investor Warren Buffett's latest investment has the crypto community excited, especially when it comes to Bitcoin. Berkshire Hathaway, a $503 billion conglomerate led by Warren Buffet, sold shares in Goldman Sachs and other banks for a position in Canadian gold mining company Barrick Gold. This apparent ditching of financial stocks for precious metals could have dramatic knock-on effects for the cryptocurrency sector.
The quarterly shareholder filing of Berkshire Hathaway shows Buffett backing out of big banks. The firm completely closed its position on Goldman Sachs following the bank's second-highest-ever quarterly trading revenue of $13.3 billion. Besides, Berkshire sold many of its shares in JPMorgan Chase, Wells Fargo, and PNG. This suggests that Buffett is not comfortable betting big on the banks in the long-term, possibly anticipating an increase in loan defaults caused by the economic downturn in the wake of the COVID-19 pandemic.
Warren Buffet's reputation is such that where he goes, others inevitably follow. The finance titan's investment in the second-largest gold producer has boosted predictions that gold will soon appreciate, and in turn, 'digital gold' — namely, Bitcoin — will also gain in value.
Keiser: Buffet gold play could boost Bitcoin to $50K
Heisenberg Capital founder and cryptocurrency guru Max Keiser notes that Bitcoin could reach $50,000 if it correlates with gold's future market cap. Buffet's move is expected to boost the global allocation of the shiny metal to 5% minimum, putting its price at $5,000. Because Bitcoin is considered to be digital gold, Keiser predicts BTC global allocation to be at least 1%, raising the cap to $1 trillion. "This implies $50,000 for Bitcoin Expect PTJ ups to 10%," Keiser said on Twitter.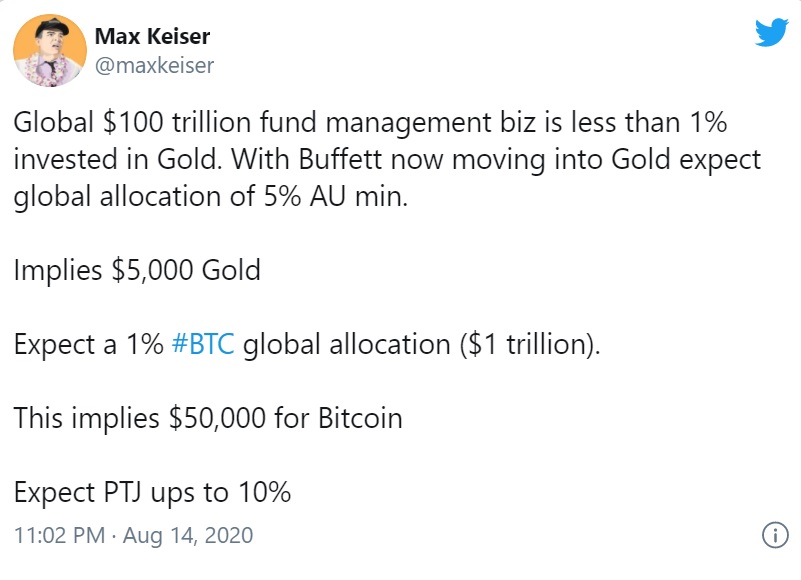 Buffett did not actually buy gold, investing instead in a mining company whose stock correlates with the precious metal's value. But that doesn't mean that Buffet, or rather, his company, won't invest directly in BTC as well.
Buffet changes his tune on gold, BTC could be next
Ikigai Fund founder Travis Kling called out Buffett for not believing in gold in the past, suggesting that the famous investor, who has previously been a cryptocurrency sceptic, will also change his tune when it comes to Bitcoin. In a Twitter post, Kling pointed out that the attraction of gold for even famous aurophobe Warren Buffet was evident, and that Bitcoin would be the next logical step for those looking to hedge against economic instability. "Just in case you're wondering what the coming years are going to look like for Bitcoin, this was Buffett on gold in 1998," Kling said.
Kling was referencing Buffet's statements in 1998 when the billionaire said that the price of gold was based on nothing more than the market's willingness to protect its value. More recently, Buffet turned up his nose at gold, which he called an unproductive asset. "Gold will never produce anything but are purchased in the buyer's hope that someone else will pay more than them in the future," Buffet said in his 2011 shareholder letter.
Buffett has sneered at cryptocurrencies before. Notably, he said that Bitcoin is "probably rat poison squared." But co-founder and partner at hedge fund Morgan Creek Digital, Jason Williams, predicted that Buffet would end up buying Bitcoin soon, even if he doesn't personally make the call. "It's the young managers and analysts (at Berkshire Hathaway) that push the gold trade and BTC trade.  He won't even know it when it happens."
The correlation between Bitcoin and gold
BTC has shown some correlation with the classic precious metal, especially in 2020. Bitcoin has outperformed gold since April, but the overall price trend between gold and BTC has shown some long-term correlation, with the two assets increasing in tandem throughout the past four months.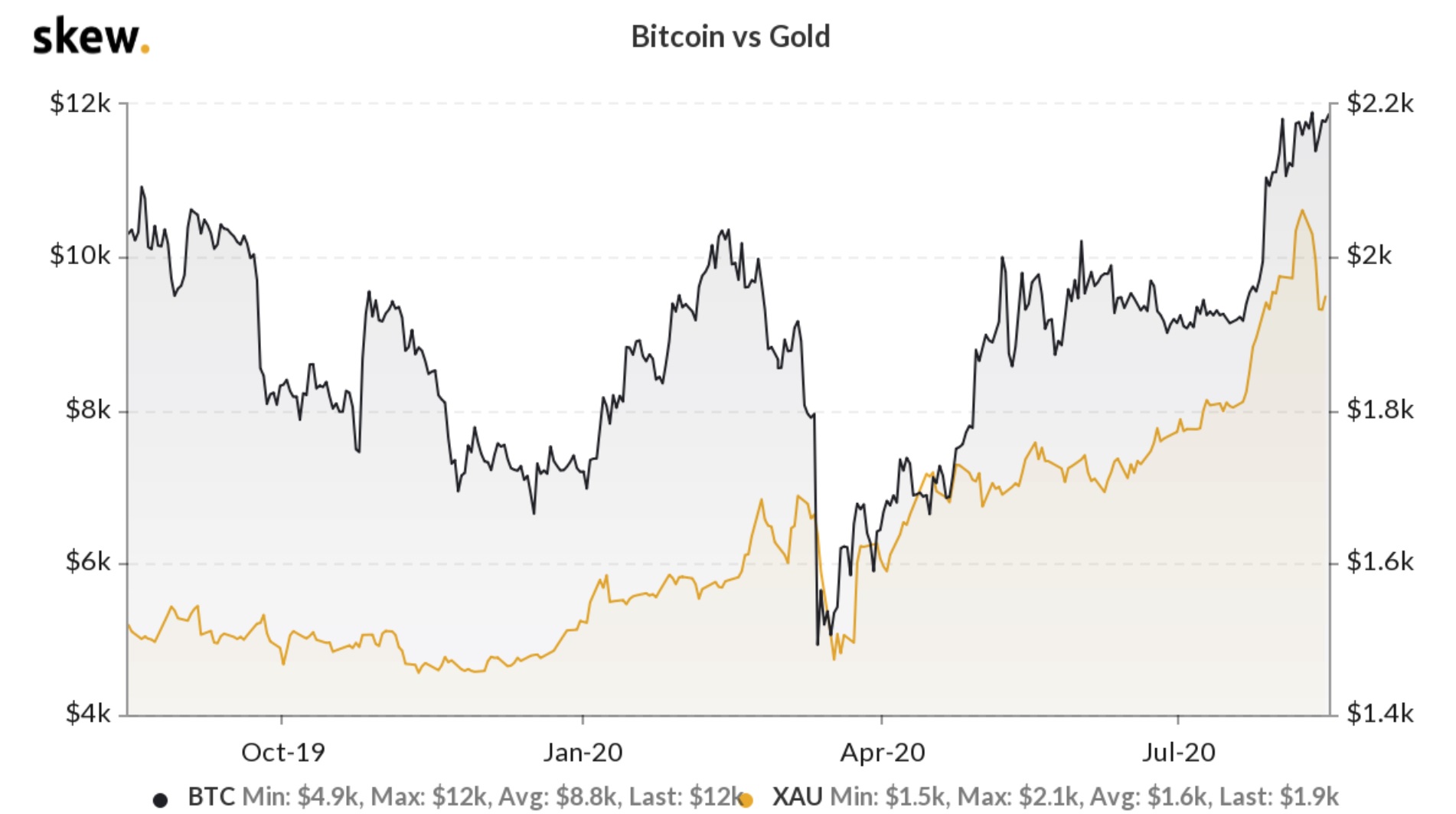 The simultaneous rally of Bitcoin and gold since the global market crash in late March hints that more investors, including big mainstream firms, are starting to consider BTC as a store of value and to invest in crypto as a safe-haven asset.
Could Bitcoin become the next generation's gold? Join the discussion with the StormGain crypto community in our Telegram channel to find out what traders think!
Get the most from your BTC with StormGain
To make the most of the rise of Bitcoin and other cryptocurrencies, you'll need to use a crypto trading platform that lets you keep as much profit as possible. StormGain is the current leader of the pack, enabling users to easily buy crypto with their bank card and trade cryptocurrency pairs with up to 200x leverage in addition to offering the best rewards for trading and managing crypto assets.
Available on the web or as a user-friendly smartphone app, StormGain offers fantastic benefits for active traders, built-in secure crypto wallets for the 6 most popular cryptocurrencies, and integrated trading signals to keep up with today's fast-moving international market.
If you're ready to profit from the exciting future of cryptocurrency, then register with StormGain to start trading now!
Tags
Exchange BTC

Try our Bitcoin Cloud Miner and get additional crypto rewards based on your trading volume. It's immediately available upon registration.

Try our Bitcoin Cloud Miner and get additional crypto rewards based on your trading volume. It's immediately available upon registration.