ETH and altcoins pull ahead as Bitcoin stagnates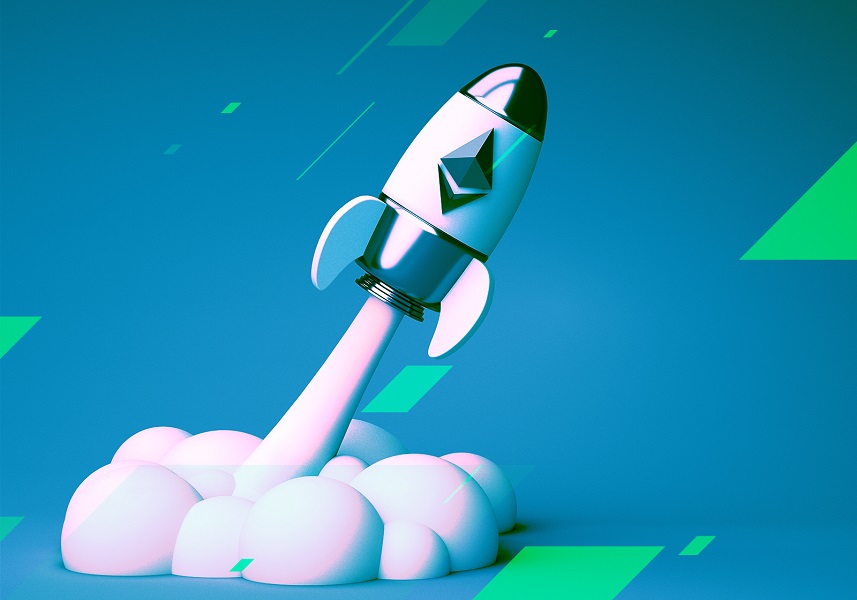 Ether is enjoying a hot streak, breaking above $3,900. That's just shy of the cryptocurrency's all-time high in May this year. This comes as the mainnet of Ethereum's Layer 2 scaling solution, Arbitrum One, opens to the public. Part of the much-anticipated upgrade to Ethereum 2.0, the new scaling model introduced by the London hard fork, aims to lower transaction fees to users all across the network. Other changes brought about by the new EIP-1559 update (Ethereum Improvement Proposal) include reduced ETH token supply. This contributes to driving up the value of each coin. In addition to the upgrades, Ether has been bolstered both by the growth of decentralised finance (DeFi) and NFTs, two crypto-industry sectors that are primarily developed on the Ethereum blockchain.
Meanwhile, Bitcoin continues to trade sideways, attempting a rally and falling just shy of the $50K threshold. The original cryptocurrency has seen a decline in volatility over August, but in the next month, when traders return from their summer holidays, an uptick in activity could soon set the price in motion. In the meantime, ETH and certain altcoins are enjoying their time in the sun.
Is a new all-time high on the horizon?
In May, Ether recorded its last all-time high of $4,372. Now it's edging towards the $4,000 resistance level once more. Will it breach it and set a new record? Some analysts are enthusiastic about Ethereum, noting how the recent system updates make the ETH cryptocurrency more attractive than ever.
Nick Agar, the founder of cryptocurrency firm AXIA Coin, noted how increased scarcity has increased demand from investors. Agar was quoted in Marketwatch as saying that, "with Ethereum's recent burn rates resulting in over $561 million burnt away from circulation, a basis has been formed for the increasing accumulation of the token by investors".
The 'burn rate' refers to how the EIP-1559 upgrade changes the Ethereum network's transaction mechanism. A base fee is charged for every block found on the network, with the remainder being 'burned' (as in, deleted), reducing the overall supply of Ether in circulation. At the time of writing, the Ethereum network has burned over $500 million of ETH, a number that continues to climb along with the price increase.
Crypto analytics firm IntoTheBlock noted that several metrics indicate a bullish tendency for ETH. In the company's Telegram channel, analysts highlighted that the volume of large Ether transactions reached $16.2 billion, the highest since 22 June and that the number of addresses with ETH holdings for over one year is also approaching an all-time high.
Katie Stockton, founder and managing partner of Fairlead Strategies, predicted a promising future for ETH in her Monday notes. She stated that "Long-term momentum is strengthening and trend following measures like the 200-day (~40-week) MA and weekly cloud are rising".
ETH isn't the only altcoin enjoying a surge as Bitcoin's market dominance slumps. Cardano recently doubled in value to become the third-largest coin by market capitalisation, just behind Ethereum and Bitcoin. Avalanche grew even more, tripling over August, while Dogecoin is also enjoying surges in value. It's the perfect time to think beyond Bitcoin and diversify one's crypto portfolio.
Trade ETH and other altcoins on StormGain
If you're ready to profit from Ethereum's upward surge, StormGain is still the best one-stop crypto platform on the market to buy, sell and hold a great choice of digital assets, including ETH, BTC, Cardano, Avalanche and many more! Thanks to StormGain's profit-sharing model, users only pay fees on profitable trades and gain some of the best bonuses in the industry through the StormGain loyalty programme. That includes up to 12% APR on crypto holdings, bonus funds and even free BTC via the StormGain cloud miner. Not a StormGain user yet? Register your account in just a few seconds to see the full range of features and try out the user-friendly interface with a demo account!
Tags
Exchange BTC

Try our Bitcoin Cloud Miner and get additional crypto rewards based on your trading volume. It's immediately available upon registration.

Try our Bitcoin Cloud Miner and get additional crypto rewards based on your trading volume. It's immediately available upon registration.