First came electricity, then came blockchain: how to invest in the tech revolution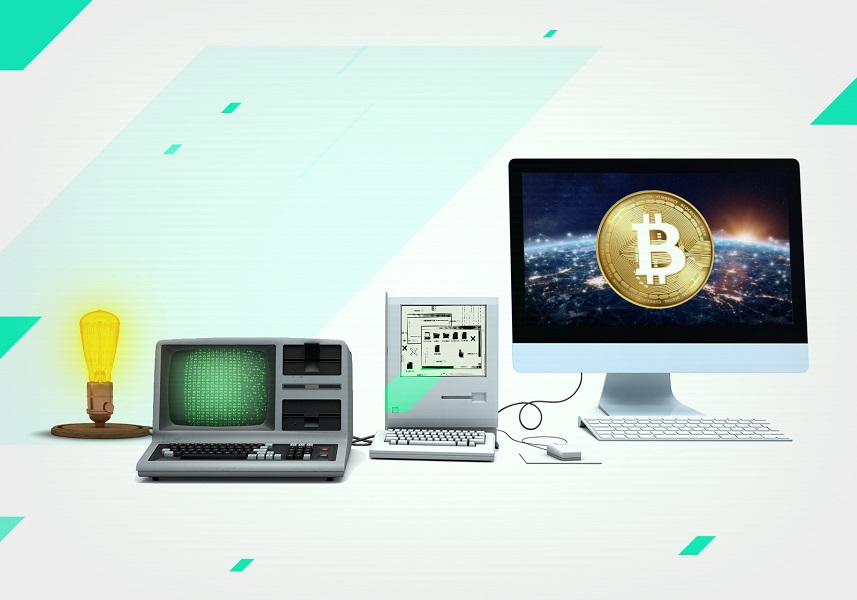 Nowadays, everybody wants in on cryptocurrency. Thanks to the dramatic price movements of digital coins and the availability of crypto trading apps, people can make huge profit trading crypto. But what is the value of all this digital money beyond speculation?
This is a question that traders should consider, especially when it comes to understanding the differences between cryptocurrencies and how their integration into computer systems and financial systems could affect their value.
According to economics professor Jason Potts, co-director of the Blockchain Innovation Hub at RMIT University, blockchain (the distributed ledger system that all cryptocurrencies are based on) represents a 'technological revolution' on the level of the joint-stock company, the internet and even electricity.
In a recent interview with Cointelegraph, Potts highlighted how blockchain technology is even more revolutionary than the internet, which made it possible for communications and coordination for business and social affairs to move at lightning speed and practically zero costs at a previously inconceivable scale. But the actual work of making contracts and managing money is still done by real humans in different companies. Blockchain is what will really complete the digital revolution by fully digitising the economy.
Cryptocurrency has been around for over a decade now, but a revolution takes time, and we're still in the early days. Electricity, for example, was developed in the 1860s. But it took about 50 years to become fully integrated into the global economy in the 1920s and '30s with the advent of the electric motor.
What makes blockchain so important is that it is an institutional, rather than industrial, technology. While blockchain doesn't manufacture anything, it does provide a new way for people to organise and coordinate. For example, consider charter companies, which were first formed by European kingdoms for empire-building in the 16th century. Nowadays, we take for granted that most products, services, and jobs are provided by companies. So how will blockchain change the way we do business?
The real Blockchain Revolution: 3 key steps
Trust. When Bitcoin was invented as a decentralised alternative to fiat currency, there needed to be a way to establish trust and guarantees, i.e., who owns this money? The fact that every transaction with cryptocurrency is automatically recorded on a publicly accessible blockchain engenders trust in the system without the backing of a bank or government. Currently, a lack of trust costs a lot of time and money in the economy.
Speed and efficiency. With fiat currency, ownership, debt, payments, etc., are managed by a colossal, complex, and corruptible network of global human bureaucracy across banks, companies, and governments that draw up, verify and execute contracts and move money around. But blockchain eliminates the need for all these middlemen. Imagine that all the costs in terms of time and administration fees that are sunk into checking ownership, verifying identities and transactions, looking for and correcting human mistakes, etc., were all done away with. That is the new level that a blockchain-powered economic infrastructure could operate at.
Independence. Adopting blockchain technology could empower small businesses and individuals to operate and make contracts with each other without costly intermediaries. The power of large, hierarchical corporations, including big tech giants such as Google and Facebook, could be challenged by smaller companies, leading to an overall decentralisation of the economy.
How does crypto trading fit in?
For traders looking to capitalise on the upcoming shift in infrastructure technology that blockchain promises, it's crucial to identify the cryptocurrencies that offer the best use cases. This also requires some long-term planning, as we're looking at around a 10-year period for widespread blockchain adoption. 
Bitcoin may have innovated blockchain technology but is limited in its use case for business. Instead, we need to look at Bitcoin's successors. Taking a look at the 75+ instruments available on StormGain, we can find several interesting investments.
Ether (ETH) tokens are used to validate operations on the Ethereum blockchain, a network that enables anyone to build applications for decentralised finance (DeFi) operations. This includes self-executing smart contracts for exchanges, loans, payments and more. The Ethereum system itself is being upgraded to Ethereum 2.0 with efficiency improvements.
Mainstream financial institutions, including Visa, Mastercard, JP Morgan, and Microsoft, are already working with Ethereum. Because of its longevity, market cap, DeFi applications, and importance to the NFT industry, Ethereum will always be an attractive asset for anyone looking to invest in future technology.
AVAX, the native token of the Avalanche DeFi ecosystem, rallied from $13.41 to a high of $55.42 earlier this week as the total value locked in Avalanche soared to over $1.8 billion. StormGain also offers Yearn Finance (YFI), which fuelled the 2020 DeFi boom and remains one of the most valuable cryptocurrencies at $36,313.50 per coin at the time of writing. Other strong DeFi instruments available on StormGain include UMA, COMP, SNX, DOT, VET, UNI and ZRX, among others.
The best platform to profit from the blockchain future
StormGain offers various perks for investing in blockchain innovation. For example, integrated crypto wallets that earn you up to 12% APR interest on your crypto holdings — an excellent proposition if you're holding with an eye to the blockchain transition over the next few years.
StormGain also boasts easy-to-read trading signals and analytical tools on its mobile app and web platform that help you evaluate which of the competing DeFi currencies to back.
If you're looking to invest in the next big economic revolution, register with StormGain in just a few seconds and stake your claim in the blockchain future!
Tags
Exchange BTC

Try our Bitcoin Cloud Miner and get additional crypto rewards based on your trading volume. It's immediately available upon registration.

Try our Bitcoin Cloud Miner and get additional crypto rewards based on your trading volume. It's immediately available upon registration.