Top Chinese advisors propose new digital currency for Asian trade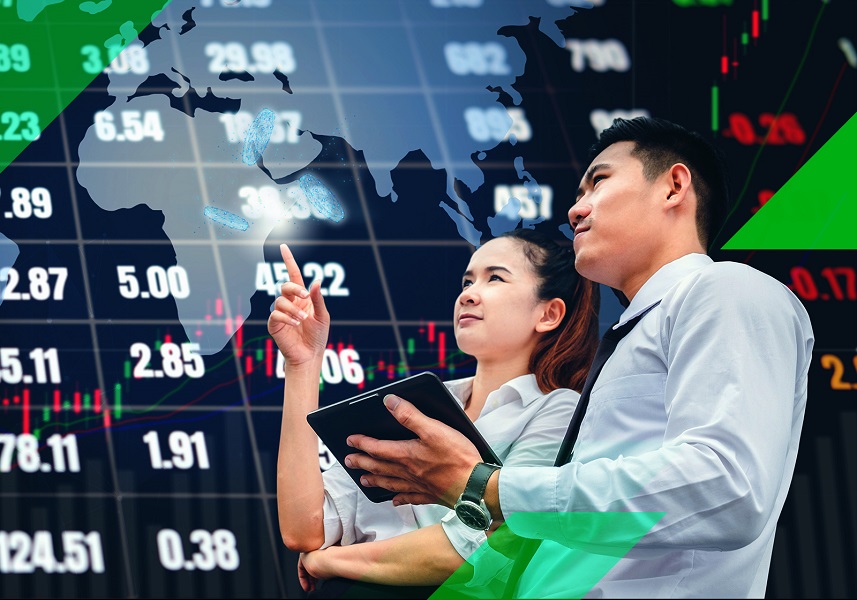 Top Chinese political advisers have proposed a new digital currency that could have interesting applications for the greater Asian region.
The proposal was introduced on Thursday during the Two Sessions, China's largest annual political gathering. It does not specifically reference cryptocurrency, but instead describes the digital asset as a stablecoin. This term refers to cryptocurrencies backed by a reserve fiat currency. This should protect the currency from the erratic price fluctuations that are common with true cryptocurrencies.
The proposed stablecoin would be backed by the Chinese yuan and three other major Asian currencies: the Japanese yen, Korean won and the Hong Kong dollar. With an accompanying digital wallet and payment network for cross-border transfers, it is intended to facilitate trade between the four countries in order to help the region recover from the economic shock of the coronavirus crisis.
People's Bank of China (PBOC) would head the initiative, which would be organised according to the principle of special drawing rights (SDR), used by the International Monetary Fund (IMF), which scales each country's currency in proportion to its economy.
If this sounds familiar, it's because it greatly resembles Libra, the Facebook-led stablecoin project that has since backed down from its original ambitions. The Libra Association is still active, though now intends to create digital versions of existing currencies rather than introduce a proprietary stablecoin.
Hong Kong to serve as the launching point
Neil Shen, founding and managing partner of Sequoia China and a member of China's upper house, introduced the proposal before Chinese legislators during the first session of the Chinese People's Political Consultative Conference (PCC). The PCC serves as an advisory upper house where different interest groups and independent members can advise the government on decisions. It is not a legislative organ, so the future of this proposed stablecoin ultimately lies with the government.
The financial centre of Hong Kong is the lynchpin of the proposal, which suggests creating a regulatory sandbox in the city to experiment with the stablecoin, and then gradually scaling up to enable cross border payments with other countries.
Several influential Hong Kong personalities are among the 9 co-signatories of Shen's proposal, including former chief secretary of Hong Kong Henry Tang, Kennedy Wong, a solicitor of the Supreme Court of Hong Kong, and Hong Kong-based billionaire Songqiao Zhang.
Private companies would work under the auspices of the PBOC to launch and develop the stablecoin, with the latest advancements in fintech. Enterprise users would be provided with a digital wallet to store their stablecoins, and would be able to deposit reserve currency to back it.
The Hong Kong Monetary Authority and PBOC would erect and supervise a regulatory framework to discourage fraud and money laundering.
While the stablecoin proposed on Thursday is not the much-anticipated digital yuan, the proposal suggests that it could be a kind of test run for cases of usage and potential problems that could arise with digital currency, before the official digital yuan is rolled out. If the project is a success, then the two digital currencies could be merged.
Be ready for the digital future with StormGain
Regardless of whether the proposed stablecoin takes off or not, it's no secret that China is heavily investing in digital currency, and the effect on the world's economy cannot be ignored. The US Federal Reserve is also discussing their response. In the long-term, the drive towards government-backed digital currencies will boost the crypto market and increase demand for bitcoin and altcoins.
StormGain is here to help you get ready for the crypto revolution. Available as a user-friendly app or web platform, StormGain allows you to trade 24/7 with an up to 200x multiplier and 100% liquidity. Thanks to low commissions and up to 10% APR interest on your deposit, StormGain is easily the most rewarding crypto trading platform on the market today.
Even cryptocurrency newbies can quickly become experts thanks to our in-app education program and dedicated support team. Registering with StormGain is easy and only takes 5 seconds. You can even try it out totally risk-free with our demo account!
Tags
Exchange BTC

Try our Bitcoin Cloud Miner and get additional crypto rewards based on your trading volume. It's immediately available upon registration.

Try our Bitcoin Cloud Miner and get additional crypto rewards based on your trading volume. It's immediately available upon registration.