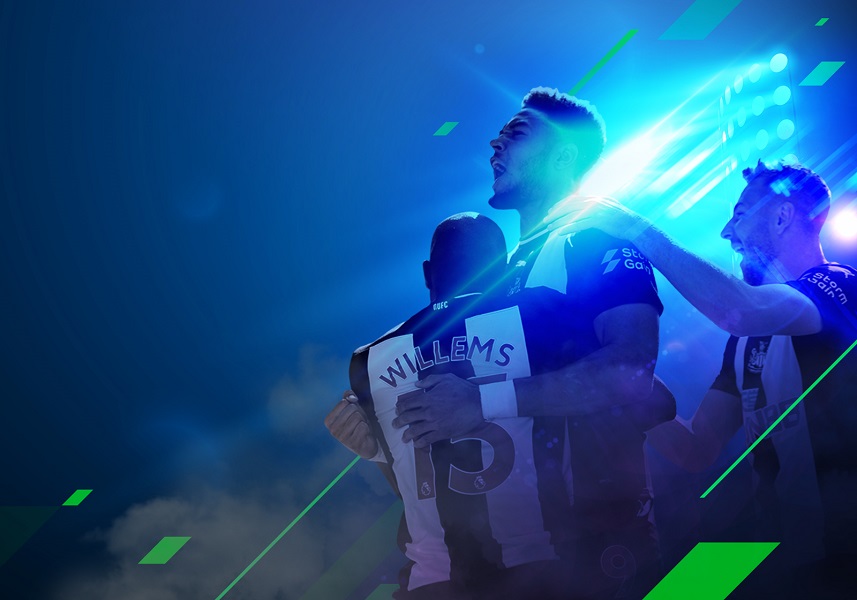 StormGain concludes sponsorship with NUFC: ''proud to have played with the stars''
StormGain bids a fond farewell to our friends at Newcastle United Football Club as our sponsorship of the Magpies comes to an end. As passionate sports fans who wanted to become champions of the crypto trading world, the emotional highs, strategic thinking, and drive to win that comes with trading crypto made football a natural fit for us. That's why StormGain became the official sleeve partner of Newcastle United, a top-class team in the English Premier League with world-class players.
Throughout all the exciting ups and downs of playing the market and cheering on the lads on the pitch, StormGain is proud to have played with the stars at NUFC and to have shared our values and our love of sports with our community. As we celebrate the conclusion of a successful partnership, here's what we've achieved for our clients and supporters so far:
During our year-long partnership with Newcastle United, StormGain gifted over 200 general match day tickets to fans, as well as more than 100 hospitality box tickets to our luckiest followers.
Also, we gave fans 15 signed jerseys and 10 signed balls bearing the names of the top NUFC players. On 30 November 2019, 6 lucky StormGain clients got VIP tickets for the NUFC-Manchester City match along with a stadium tour, signed balls, and all-inclusive transport and accommodation costs.
Always at the forefront of technological innovation, StormGain even took Newcastle United into the world of virtual reality. Our VR events gave fans the chance to virtually step into the shoes of the Magpies and practice their football skills before the game.
We recorded and published 3 episodes of Answer Time, in which Sky Sports News' Keith Downie interviewed top NUFC players to get their candid thoughts on the beautiful game and the exciting potential of cryptocurrency.
It's been a pleasure to share with our clients the best of the crypto trading and football fandom worlds through this partnership. Although our sponsorship with Newcastle United is concluding, we wish the whole team all the success in the world and the best of luck in the league. But that doesn't mean that we don't have even more exciting plans in the pipeline. Stay tuned and watch this space for news about our upcoming project and all the latest benefits from the world's best crypto trading platform.
Welcome to StormGain — crypto trading platform!
Trade with 200× multiplier.