JPMorgan: pandemic proves Bitcoin more resilient than gold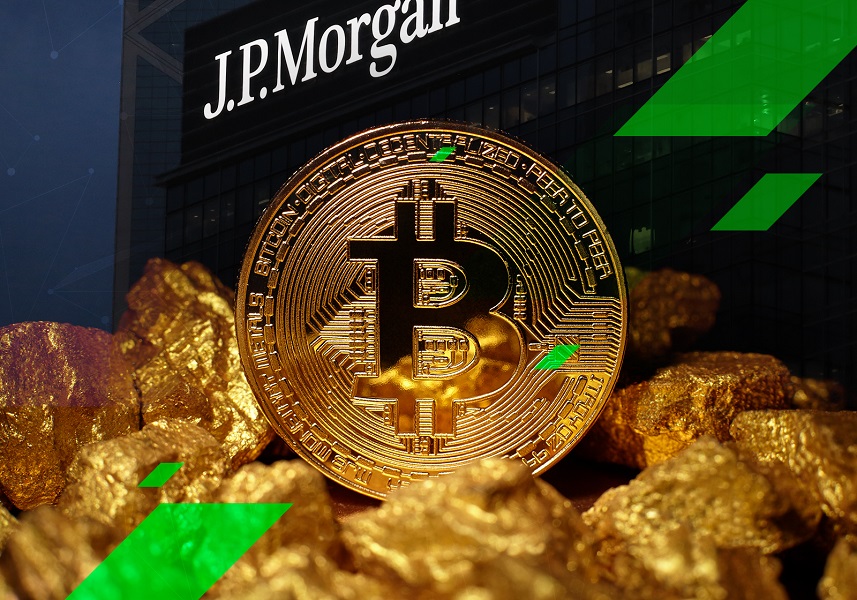 JPMorgan had some good things to say about Bitcoin in their latest market analysis. The financial giant's strategists find that Bitcoin's market structure is more resilient than those of currencies, equities, Treasuries and gold. Following Bitcoin's latest stress test, JPMorgan concludes that cryptocurrencies have "longevity as an asset class".
Head of US interest rate derivatives strategy, Joshua Younger, and cross-asset research analyst, Nikolaos Panigirtzoglou, led the new report from JPMorgan, entitled Cryptocurrency takes its first stress test: Digital gold, pyrite, or something in between?, that declares a "mostly positive" outlook for Bitcoin.
The full report compares the performance of Bitcoin and other cryptocurrencies with various financial assets during the market nosedive that occurred in March. During that time, the coronavirus pandemic began to hit the US economy hard, causing shutdowns of many businesses and the disruption of global supply chains. Bitcoin was not immune to the virus; it crashed to under $4,000 during this time. However, the report notes that Bitcoin bounced back faster than most other assets and went on to recover most of its value by the end of April.
March was a month of panic and disorder, but Bitcoin's valuations never strayed far from intrinsic levels during the turmoil. "Though the bubble collapsed as dramatically as it inflated," the report notes: "Bitcoin has rarely traded below the cost of production, including the very disorderly conditions that prevailed in March".
The JPMorgan strategists' assessment of Bitcoin behaviour confirms what many are already saying about cryptocurrency, namely that BTC's "price action points to their continued use more as a vehicle for speculation than medium of exchange or store of value." Bitcoin has never quite managed to become a form of digital cash primarily as it was originally intended to be. The market treats BTC more like equities or other riskier assets.
COVID-19 crisis 'stress test' for Bitcoin...and it passed
Cryptocurrencies all took a dive in March. Nevertheless, the report notes that there were few signs of a flight to liquidity within the asset class and concluded that Bitcoin passed its stress test admirably. According to the authors, "there is little evidence of run dynamics, or even material quality tiering among cryptocurrencies, even during the throes of the crisis in March."
A rush to liquidity can often result in increased volatility for an asset, as traders are hit with dramatic price fluctuation. Bitcoin's liquidity suffered just like other many other financial instruments during the crisis.
The key difference is that BTC managed to recover from this disruption much faster than other asset classes, even traditional safe havens. The strategists' report concludes with a strong endorsement of Bitcoin, writing: "The coin's market structure turned out to be more resilient than those of currencies, equities, Treasuries and gold."
JPMorgan changes its tune
JPMorgan, one of the titans of the finance industry, was initially dismissive of Bitcoin but has made a complete U-turn in recent times. Back in September 2017, CEO Jamie Dimon slammed Bitcoin as a "fraud," only to eat his words just a few months later when BTC hit its all-time high price.
Now, JPMorgan Chase partners with Bitcoin exchanges and it seems as if crypto will be an increasing part of its banking services. But the old guard hasn't always played nice with digital assets. Last month, JPMorgan agreed to pay a $2.5 million settlement to a class-action lawsuit that claims that it was overcharging fees for crypto transactions.
StormGain, the most profitable platform for crypto trading
Bitcoin has proved its strength as an asset class. The fact that JPMorgan and the financial establishment are increasingly comfortable with cryptocurrency is a good sign. Still, the best places for trading cryptocurrencies are still specialist, crypto-only exchanges that support the original community.
StormGain is the top choice for savvy cryptocurrency traders today. Available as an easy-to-use smartphone app or on the web, StormGain is a crypto trading platform that enables you to trade with the most popular cryptocurrency pairs, including Bitcoin, Ethereum, Litecoin, Ripple, Bitcoin Cash and Tether, with up to 200x leverage. Fees and commissions are fair, transparent, and among the lowest in the industry.
The benefits of trading with StormGain include up to 12% APR interest on your stored cryptocurrency and generous discounts and bonuses for active traders. If you want to buy crypto outright, StormGain makes it easy to purchase a range of cryptocurrencies using fiat money via bank transfer or credit/debit card.
Bitcoin has been shining brighter than gold, and even the big doubters of the finance industry are coming on board. There's never been a better time to invest in the currency of the future. Register with StormGain in just a few seconds to join the number one crypto trading community and get ready to profit from the Bitcoin boom.
Tags
Exchange BTC

Try our Bitcoin Cloud Miner and get additional crypto rewards based on your trading volume. It's immediately available upon registration.

Try our Bitcoin Cloud Miner and get additional crypto rewards based on your trading volume. It's immediately available upon registration.