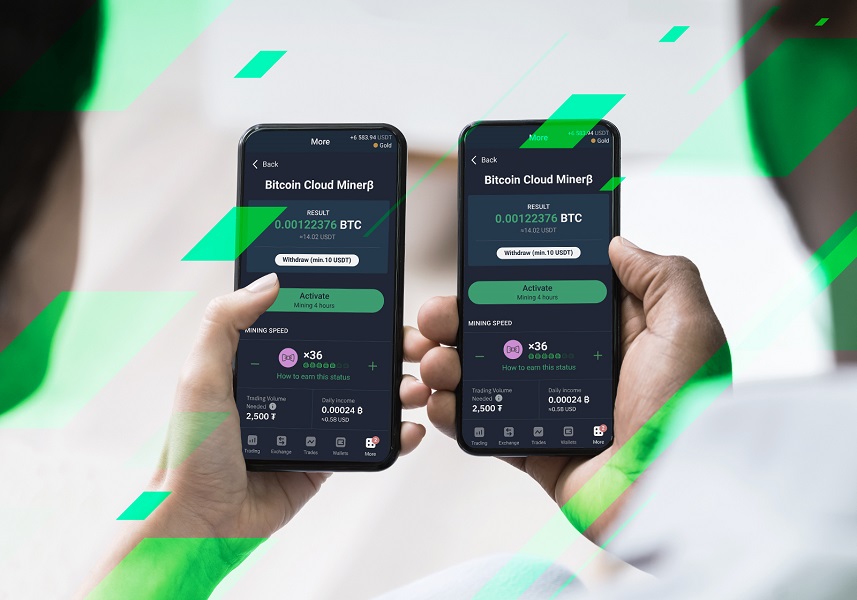 Refer a friend and reap BTC rewards!
StormGain is pleased to announce our latest feature: users can now refer friends and get an additional reward of 15% of what their friends withdraw from the StormGain crypto miner. This is in addition to the 15% of your referral's funds deposited to the StormGain platform.
To refer a friend, just register with StormGain, get your referral link and pass the link to your friends. Anyone who uses the link and registers will earn you 15% of what they earn through the crypto miner and what they deposit. You can track these bonuses in your own StormGain account.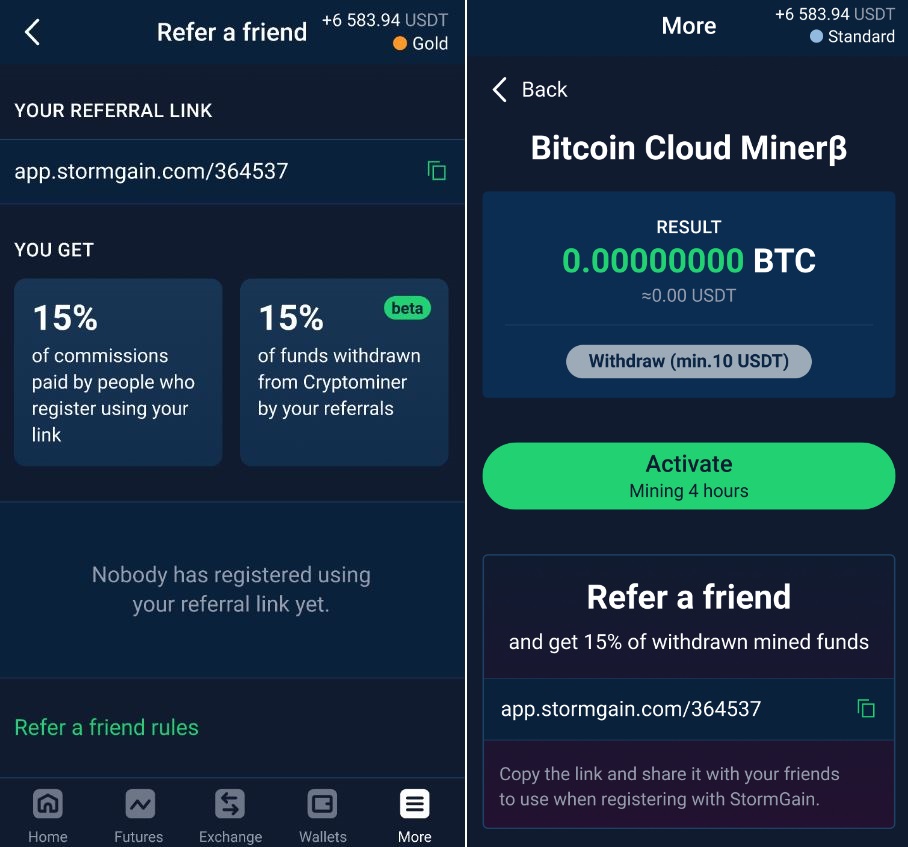 Your referral link and the number of times it has been used is visible in your StormGain app
There is no time limit on these referral bonuses and no limit on the number of friends you can refer! As thanks for helping to expand our amazing community, the rewards earned are unlimited and permanent.
StormGain crypto miner: earn BTC for free
Every StormGain user has free access to our cloud-based Bitcoin miner. Simply log into the platform, activate the miner and earn BTC passively while you trade. Stake your claim in the mining game without paying any costs for any computing resources. The mined BTC is added to your account automatically, and the amount earned increases as you rank up in the StormGain loyalty programme, up to a total of 0.318 BTC every four hours! Get some referrals on your account, and the numbers can quickly add up as you earn the world's most valuable cryptocurrency.
StormGain nominated for 2021 award, get your vote in!
Available on the web or our user-friendly smartphone app, StormGain is the all-in-one crypto platform that offers the best customer experience for zero-commission cryptocurrency trading, holding and mining. As a new challenger pushing the limits in the cryptocurrency space, StormGain has already won several accolades for quality of service and design.
After having won the coveted Cryptocurrency Trading and Exchange Platform of the Year from the magazine The European in 2020, StormGain is excited to be nominated by the Ultimate Fintech Awards 2021 for Best Cryptocurrency Broker and Best Trading Experience. Public voting opens in late April 2021, so watch this space to find out when you can cast your vote for the best crypto platform in the business!
Welcome to StormGain — crypto trading platform!
Trade with 200× multiplier.