StormGain's spooktacular Halloween bonanza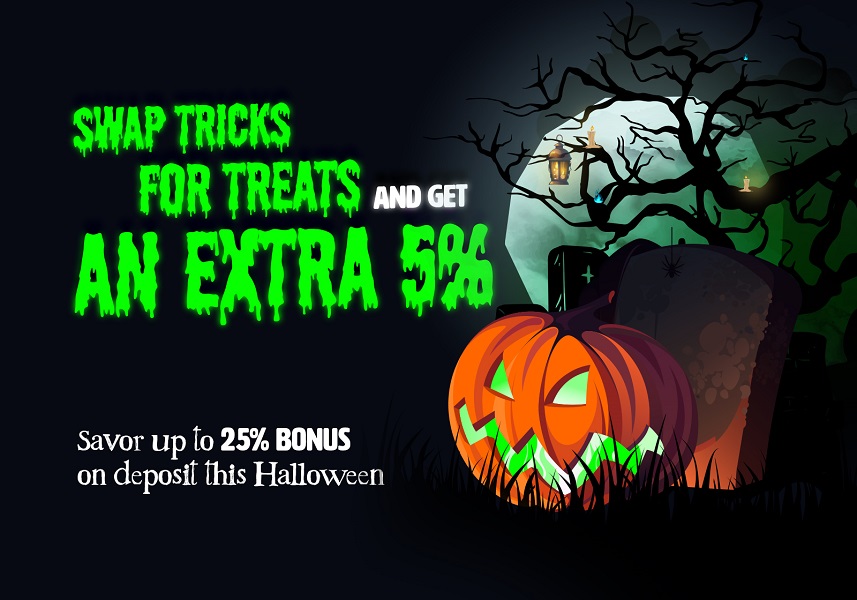 Summer is now well and truly over, and the days are getting increasingly shorter. Christmas will be here before we know it…but even then, there's no guarantee of a gift.  That's why we decided to run a Halloween promotion to make sure nobody feels left out. Here at StormGain, we don't care whether you've been naughty or nice — we've got goodies for everyone!
If you haven't heard, the premier cryptocurrency trading platform is offering an additional 5% bonus on all deposits made before 1 November. It may sound too good to be true, but there's really nothing to fear. So, before you get into your fancy dress, don't forget to top up your account to take advantage of this terrifyingly generous offer.
How does it work?
There are no hidden catches. It really is as simple as it sounds. And it doesn't even matter what client status you possess; every single StormGain client will receive 5% more than their standard bonus rate on all deposits made before 21:00 GMT on 1 November. The extra bonus will apply both for funds added via a Visa or Mastercard instant fiat purchase through our partners Simplex or Koinal, as well as for direct cryptocurrency transfers between wallets. See the table below for detailed information about bonus amounts for each individual status.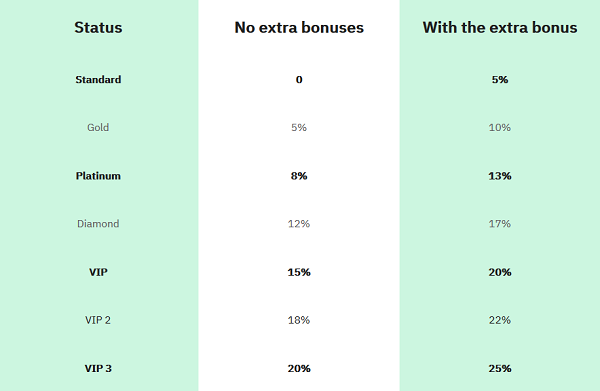 As you can see, whatever your current bonus level, you still stand to gain. Let's suppose you have Diamond status. Your standard bonus is 12%, but this now rises to 17% under the promotion terms. That means that a 5000 USDT deposit will see your balance increase by 5850 USDT as opposed to the 5600 USDT you'd ordinarily receive thanks to your basic Diamond bonus.
Terms and Conditions
All additional funds will be credited by 4 November, so you can start trading with them in time for Guy Fawkes. As usual, the typical bonus terms apply, so you won't be able to withdraw them directly, though any profits you make can be withdrawn as normal. Other than that, it's all pretty self-explanatory. It truly is all treats and no tricks with StormGain this Halloween.
How do I get my bonus?
If you're already a StormGain client, it honestly couldn't be easier. You don't have to register anywhere or fill in any applications. Just check your email or app inbox for a promo message and enter our mysterious Trick or treat page! Make your deposit, and we'll take care of the rest. The bonus will be automatically credited to your balance, as explained above. If you haven't got an account yet, what are you waiting for?! Don't be afraid! Join us now and take advantage of this Spooktacular Halloween promotion!
Tags
Exchange BTC

Try our Bitcoin Cloud Miner and get additional crypto rewards based on your trading volume. It's immediately available upon registration.

Try our Bitcoin Cloud Miner and get additional crypto rewards based on your trading volume. It's immediately available upon registration.