New DeFi instruments available to trade on StormGain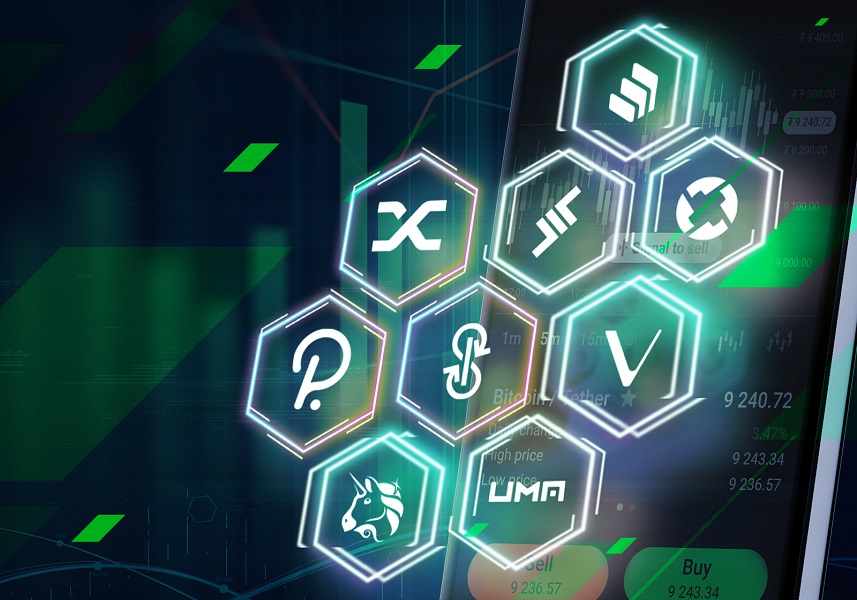 DeFi has been taking the world by storm, and not just among the crypto community. Short for decentralised finance, DeFi essentially refers to blockchain-based solutions for financial services, i.e., smart contracts, DApps for executing loans, insurance plans, mortgages, and so on. The governance tokens for DeFi protocols, which give owners a stake in the platforms, have become a defining crypto trend of 2020.
DeFi tokens attracted investors by offering fantastic yields of up to 8% during a time of economic uncertainty. One popular DeFi asset, the governance token for Yearn Finance (YFI), made headlines recently when its value shot up past Bitcoin, the world's most popular (and until then, most highly valued) cryptocurrency.
We previously covered the resulting boom of interest in DeFi tokens and what it could mean for the market in our StormGain news section. Now we're pleased to offer our clients the opportunity to profit from the global DeFi trend and invest in the future of financial technology, with the introduction of new DeFi instruments to the StormGain trading platform.
Which DeFi instruments can I trade on StormGain?
The eight new DeFi instruments available on StormGain include the following:
UMAUSD   (Universal Market Access, a protocol for smart contracts on Ethereum)
YFIUSD      (Yearn.finance, an aggregator to maximise profits via yield farming)
COMPUSD (Compound Finance, a DeFi lending protocol)
SNXUSD    (A DeFi derivatives platform)
DOTUSD    (PolkaDot, a protocol for communication and security among blockchains)
VETUSD    (Vechain, a public blockchain facilitating enterprise use cases)
UNIUSD     (The token for the Uniswap decentralised exchange protocol)
ZRXUSD    (The token for the 0x Ethereum exchange protocol)
All these DeFi governance tokens offer value to investors, but which ones are the best buys for traders? Join the StormGain community in our Telegram channel to discuss this topic with experienced crypto traders and have your say!
Invest in the future of finance
To many, DeFi represents the maturation of blockchain technology. Rather than being merely a store of value, as Bitcoin is, DeFi can improve upon the modern financial system by making it more efficient, open-source, permissionless and free of bureaucratic interference from state officials or middlemen.
The clear use cases combined with its attractive yields make DeFi one of the most interesting avenues for investment in the modern crypto space, and will likely boost the crypto economy as a whole. For the best returns on trade and investment, we recommend StormGain for building a strong crypto portfolio that offers high potential for profit.
Why choose StormGain?
Available on the web or as a smartphone app, StormGain offers 24/7 trades with up to 200x leverage on the most attractive digital assets, including the top crypto coins, altcoins, indices and DeFi tokens. StormGain also offers the best bonuses for clients, including up to 12% APR interest on crypto holdings and free cloud mining services.
Registering with StormGain is easy and takes just 5 seconds. You can even see how it works completely risk-free with a complimentary demo account. Try StormGain now and make DeFi part of your crypto portfolio!
Tags
Exchange BTC

Try our Bitcoin Cloud Miner and get additional crypto rewards based on your trading volume. It's immediately available upon registration.

Try our Bitcoin Cloud Miner and get additional crypto rewards based on your trading volume. It's immediately available upon registration.