Telegram drops TON after battle with SEC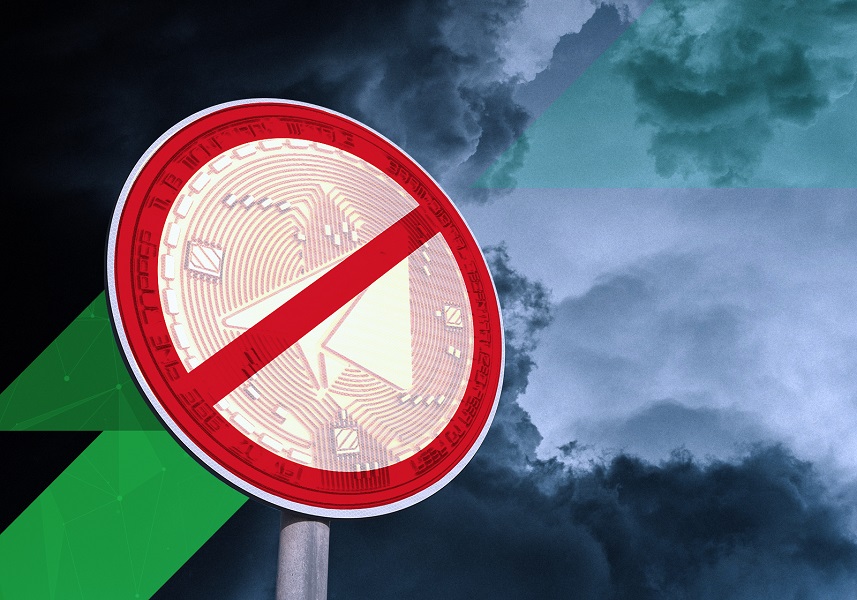 Popular messaging app Telegram has pulled the plug on Telegram Open Network (TON), the company's ambitious blockchain project. According to Telegram founder Pavel Durov, the shutdown comes as a direct result of Telegram's long-running legal battle with the US Securities and Exchange Commission (SEC).
Durov admitted defeat on Tuesday, announcing to the public: 'Today is a sad day for us here at Telegram. We are announcing the discontinuation of our blockchain project… I am writing this post to officially announce that Telegram's active involvement with TON is over.'
US court bans gram around the world
The Telegram CEO also revealed that the US regulator had successfully sunk the TON project and stopped the accompanying gram cryptocurrency from being distributed to investors, regardless of whether they are based in the US or not.
'Unfortunately, a US court stopped TON from happening… the US court declared that grams [cryptocurrency] not only couldn't be distributed in the United States, but globally.'
Durov's announcement detailed the reasoning behind the judge's verdict, 'a US citizen might find some way of accessing the TON platform after it launched. So, to prevent this, grams shouldn't be allowed to be distributed anywhere in the world – even if every other country on the planet seemed to be perfectly fine with TON'.
The Telegram founder struck a note of resignation as he explained the 'difficult decision' not to proceed with TON, noting that 'Sadly, the US judge is right about one thing… we are still dependent on the United States when it comes to finance and technology'.
Is there a future for TON?
Telegram has been working on its next-generation blockchain platform and gram currency for over two years. TON was designed according to the principle of decentralization, along the lines of Bitcoin and Ethereum. The idea was a faster, more scalable, and all-round superior version of what the Ethereum network can offer today. A blockchain network that could scale up to replace high-volume transaction mechanisms such as credit cards.
However, Telegram's project has had to fight for its survival since the SEC challenged TON last year, after the blockchain initiative raised around $1.7 billion from investors in an ICO.
The SEC stepped in to stop the sale in October 2019, claiming that the gram tokens counted as unregistered securities. The legal struggles continued until March, when a US judge came down on the side of the regulator. Telegram has offered to pay back its investors.
TON and gram are both dead in the water for now, and Durov has warned against scams that may try to take up the brand's name.
'While networks based on the technology we built for TON may appear, we won't have any affiliation with them and are unlikely to ever support them in any way. So be careful, and don't let anyone mislead you,' said Pavel, warning investors not to trust such actors with their money or data. He concluded his statement by wishing luck to 'all those striving for decentralization, balance and equality in the world. This battle may well be the most important battle of our generation. We hope that you succeed where we have failed.'
How to get the best deals on the crypto market
TON may have been shut down by the SEC, but as Pavel says, the crypto world is more vital than ever. With Bitcoin getting a boost from its recent block halving, Ethereum getting ready to upgrade to version 2.0, and other innovative altcoins on the horizon, there's never been a better time to get into cryptocurrency trading with StormGain.
Available as a user-friendly smartphone app or on the web, StormGain enables users to trade cryptocurrency pairs with an up to 200x multiplier. The award-winning platform offers secure integrated crypto wallets to store your cryptocurrency, and the most generous bonuses for clients.
If you're ready to join the 'most important battle of our generation' and profit from the rise of cryptocurrency, then register with StormGain in just a few seconds and enjoy up to 15% bonus on deposits, and up to 10% APR interest bonus on holdings.
Tags
Exchange BTC

Try our Bitcoin Cloud Miner and get additional crypto rewards based on your trading volume. It's immediately available upon registration.

Try our Bitcoin Cloud Miner and get additional crypto rewards based on your trading volume. It's immediately available upon registration.