Three killer features that make StormGain the best crypto trading platform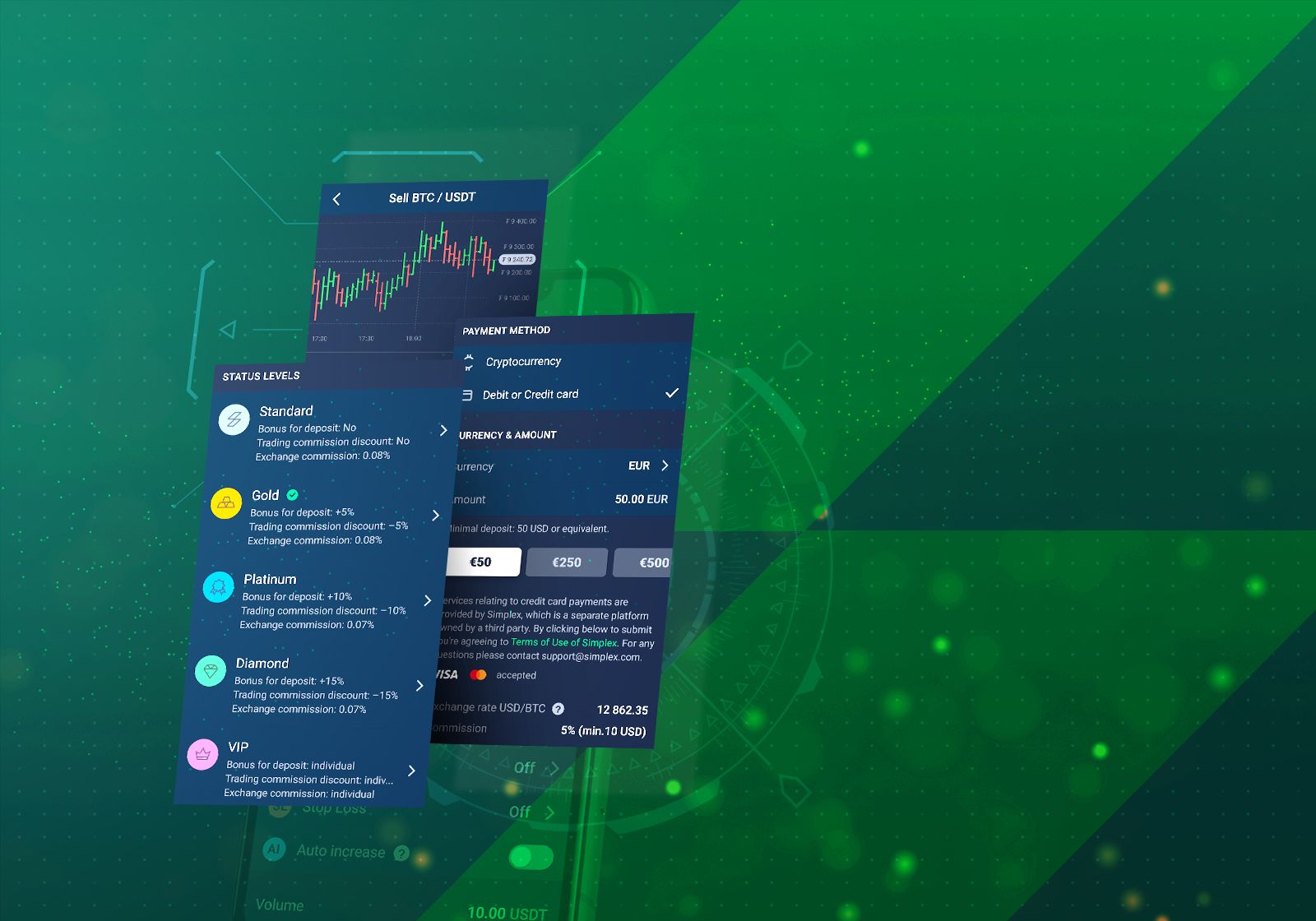 So, you've decided to get with the future and dive into the exciting world of cryptocurrency trading. Or perhaps you've already collected some digital coins and want to actually start doing something with them. There are a bunch of crypto trading platforms out there, but only one offers a complete package of features that lets you keep the most control of your profits.
Inspired by the desire to make cryptocurrency trading simpler and more profitable for everyone, StormGain offers you a cutting-edge platform for trading through future cryptocurrency contracts. Available as a smartphone app or via our website, StormGain isn't just user-friendly. It's a customer-friendly model that offers the best rewards for trading and managing their crypto assets.
1. The best trading conditions on the market
Designed to give you opportunities in both rising and falling markets, StormGain gives you the possibility to trade with the most popular cryptocurrency pairs with an up to 200x multiplier, which is higher than any competitor. This means that you have the freedom to go big when you want to and maximize your gains from the trade.
On top of that, StormGain offers fee SWAPs for daily trades and our commissions are among the lowest in the market. Enjoy commission fees as low as 0.8%, an average exchange fee of 0.15%, free crypto deposits and a withdrawal fee of just 0.1%.
Transparency and trust are at the heart of our business, and there are no hidden costs. All fees and commission are displayed fairly and upfront, and you can check all fees and limits right here.
2. Keep your crypto and get a 10% interest rate
StormGain offers built-in crypto wallets for the 6 most popular cryptocurrencies:  Bitcoin, Bitcoin Cash, Litecoin., Etherium, Ripple and USDT.  Our integrated wallets are free of charge and protected by industry-leading security protocols and strong encryption.
Even if you're inclined to hodl your crypto and wait for the right time to trade, you can still make money with StormGain thanks to the 10% annual interest rate we offer to our clients who keep their coins in StormGain. Want to start saving with us? You only need to deposit 100 USDT to qualify for the 10% APR.
3. Loyalty program – grow your profit with us
At StormGain, we believe that our clients' success goes hand in hand with our own, which is why we offer the most attractive benefits for users over the long term. Our loyalty program is the best in the market for a reason.
Participants in the StormGain loyalty program can qualify for discounts of up to 20% on trading commissions and 18% on their deposits. The higher your balance is on StormGain, the greater the benefits. Check out the full details on the rewards and how to qualify here.
StormGain – your partner in profit
Join the crypto trading community that cares about its clients and gets the best returns for your investment! Registering with StormGain is easy and takes just a few seconds. Sign up now and trade on the most rewarding crypto exchange platform!
Tags
Exchange BTC

Try our Bitcoin Cloud Miner and get additional crypto rewards based on your trading volume. It's immediately available upon registration.

Try our Bitcoin Cloud Miner and get additional crypto rewards based on your trading volume. It's immediately available upon registration.