Andrew Yang: What the US needs to be a crypto market leader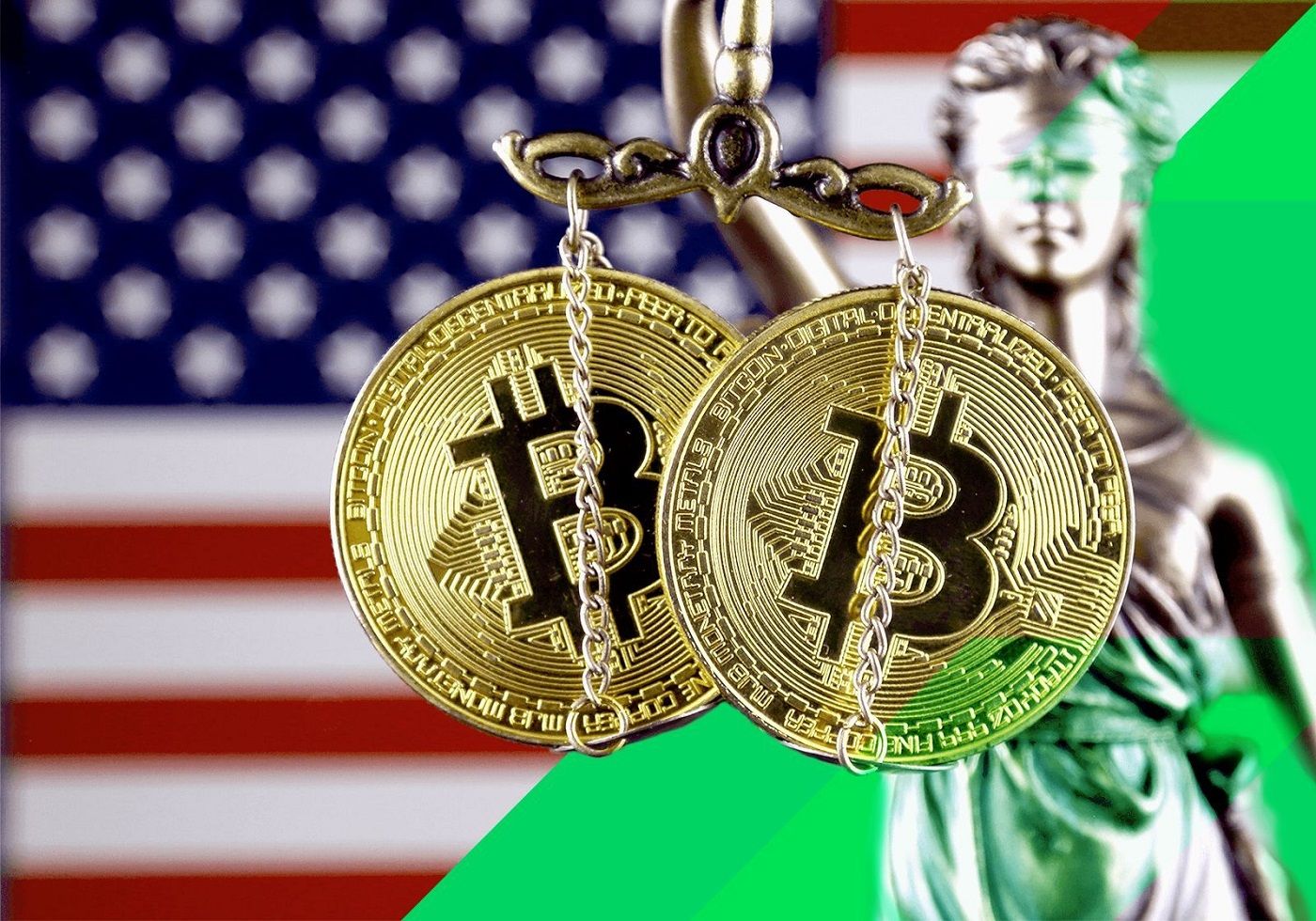 Among all of the US presidential candidates, Democrat Andrew Yang has always stood out as a champion of new technologies, cryptocurrency included. And the crypto market is far from immune to the financial ripple effects of changes in US politics and fiscal policy. So it's no surprise that crypto enthusiasts and traders alike are hanging on the words of the tech-savvy potential POTUS.
Yang discussed cryptocurrency during an interview with Bloomberg on Thursday, in which he decried the status quo as bad for individuals and businesses alike. Referring to the current fractured state of regulation: "Right now we're stuck with this hodgepodge of state-by-state treatments and it's bad for everybody. It's bad for innovators who want to invest in space".
The pro-technology candidate is known for his advocacy of a Universal Basic Income (UBI) for the US, A.K.A. 'The Freedom Dividend,' of $1,000/month, $12,000 a year for every American adult over the age of 18. But that is not only a financial issue where Yang appears to have an eye on the future. Significantly, he is so far the only candidate to have an official policy on cryptocurrency.
Investment and regulation
"The underlying technology of cryptocurrencies is very, very high potential and we should be investing in it," said Yang. "We need to have a uniform set of rules and regulations around cryptocurrency use nationwide."
There is no overarching legal framework for cryptocurrencies in the US, leaving anyone who wishes to invest in cryptocurrencies, whether for personal use, business, or speculation, in a somewhat risky grey zone. The financial center of New York, for example, is a relative haven for crypto business operators, but across the whole country, regulation is a patchwork of judicial precedent and international convention with only occasional input from federal regulators.
The SEC and inconsistency
Readers will no doubt be familiar with the US Securities and Exchange Commission, or SEC, especially if they have followed the ongoing conflict between the US regulatory body and Telegram group. The SEC currently holds that all initial coin offerings (ICOs) should be classified as securities sales, regardless of the nature of the token.
The regulator updated its guidance for cryptocurrencies last year, but has come under fire from legal experts for being unclear in several areas. The uncertain status quo has led to courts deciding on wildly contradictory outcomes on the status of token issuers and cryptocurrencies.
Regulate for confidence, not restriction
Regulation should not be a dirty word for the serious crypto investor. When Yang calls for cryptocurrency regulation, it is with the intention to make the market more attractive for users and investors, not to enforce bans.
The Democratic candidate is aware that the genie cannot be put back into the bottle, and that people would use cryptocurrency whether it was banned or not. "You couldn't impede it with regulation if you tried," he said.
If elected, said Yang has promised to introduce "clear guidelines in the digital asset world so that businesses and individuals can invest and innovate in the area without fear of a regulatory shift."
StormGain: trade cryptocurrency securely and transparently
Yang has emphasised that the US needs "clear and transparent rules so that everyone knows where they can head in the future and we can maintain competitiveness." At StormGain, we support the same principles when it comes to our service.
StormGain offers the most user-friendly platform for trading cryptocurrencies on the web or from your smartphone. This is because all fees or transactions are 100% clear and transparent – you'll always be informed of any cost upfront, and our fees are among the lowest offered in the world. Furthermore, thanks to our in-app trading signals, our clients will always be informed on the latest market trends.
Be ready for the future
Whether Yang is successful in his presidential campaign or not, the fact is that the US will have to step up to its role as a world financial leader and put forward a cryptocurrency regime. This is especially true if it hopes to keep up with China.
Cryptocurrency is set to reach new levels of adoption and official support. To be prepared to profit for this exciting future, it is essential to build a diverse crypto trading portfolio and keep up to date on world affairs. Register with StormGain today and trade with up to 150x multiplier on a range of cryptocurrencies!
Tags
Exchange BTC

Try our Bitcoin Cloud Miner and get additional crypto rewards based on your trading volume. It's immediately available upon registration.

Try our Bitcoin Cloud Miner and get additional crypto rewards based on your trading volume. It's immediately available upon registration.