StormGain from inside, interview with the team: Alex Althausen, CEO

We're proud to present to you a series of interviews with StormGain team members, who are in charge of creating our cutting-edge platform. Today we're talking withAlex Althausen, CEO of StormGain, who has vast experience in fin-tech sphere.
First of all, who are you, where are you from and how do you fit into the StormGain team?
I'm Alex, CEO of StormGain. I have 10+ years of experience in management and 5+ years in Financial Services. I started out managing a department in a Top-20 Forex broker, but in the last 3 years, I became a managing director at XCOEX, an EU-licensed crypto exchange. 
After gaining that experience in crypto, I joined the StormGain startup as CEO.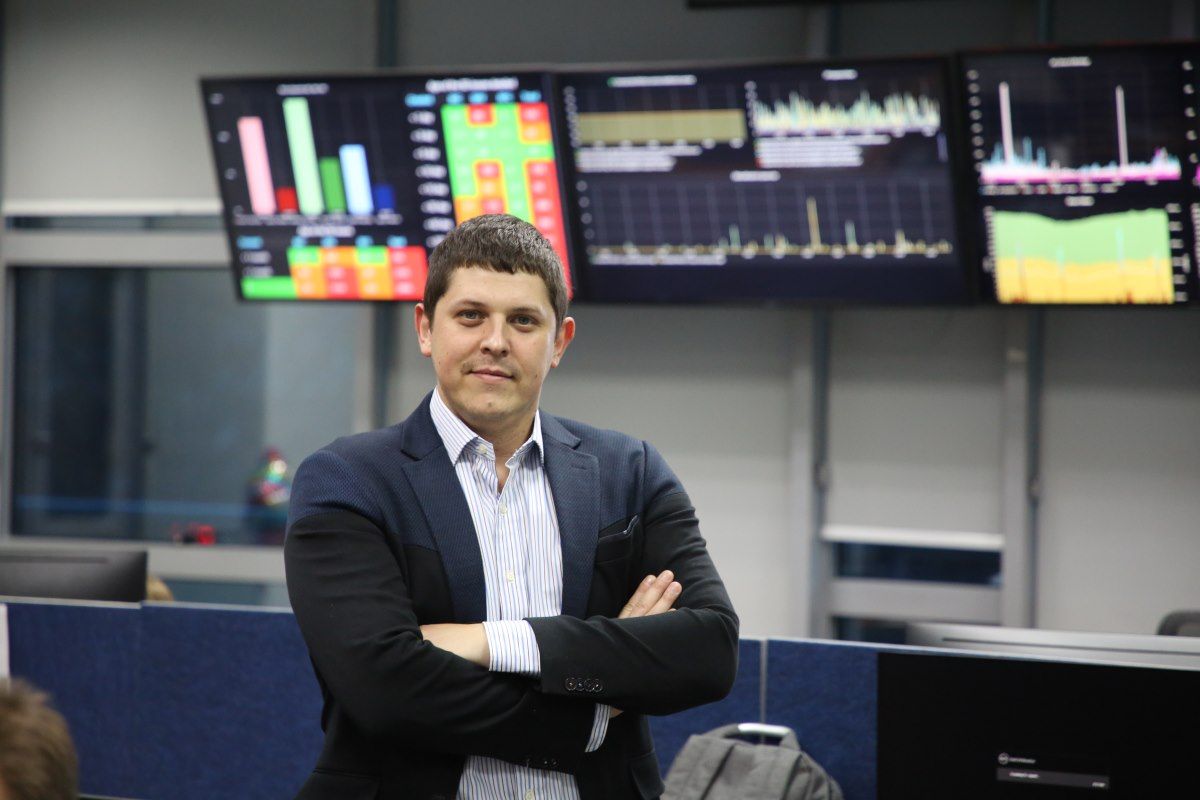 Alex Althausen
CEO
LinkedIn
What does StormGain mean to you?
StormGain is my personal life-challenge. It became more than just a workplace because I was building the team myself, establishing business-processes, starting legal entities and all relationships from scratch.
So far, what is your biggest achievement with StormGain?
Becoming a trusted platform for trading crypto. Trust is our main value as a company. To prove these words - just have a look at the partnerships we have:
We signed a sleeve sponsorship with Newcastle United FC – a Top-10 football club in the English Premier League, with a great history.
We receive payments via Simplex - the most popular payment provider in the crypto-world, which now also offers customers the option of buying crypto with VISA/MC bank cards.
We hold our customer's assets in BitGo - the best-secured cold wallets provider in the world.
This isn't the full list of our partners - but all of them are #1 in the World. And we always give profits to the customers - no exceptions. That is what we call trust. 
What do you think StormGain offers to people that no one else does?
StormGain is not just an exchange. It's not just a trading platform. We are building a Crypto eco-system for everybody with a wide range of services, such as:
a 10% interest rate for deposits in crypto,
a 100x multiplier for those who hedge, 
the best Loyalty program with up to 20% in tradable bonuses, 
reduced commissions for active traders, 
the best exchange fees on the market - it's 0.08% for Bitcoin,
and many more features are in development.
In terms of development, where would you like to see StormGain down the line?
As I said - we are building an ecosystem for mass crypto-adoption. We believe digital assets and decentralization will change the world in the next 10 years. Therefore, we want to be at the vanguard of this evolution. We want to disrupt banks, forex brokers and all other financial institutions.
What is your favorite cryptocurrency to trade with?
Bitcoin is king now - based on what our customers prefer. We provide more than 20 crypto instruments to trade with a multiplier of up to x100, and 6 major cryptocurrencies to hold an asset and exchange. We are not adding shit-coins to our platform and we only work with top-tier cryptos, because we value trust above everything.
However, 90% of all crypto trading is on Bitcoin now. Maybe one day, this will change and Libra or TON will become the leading cryptos – at which point, we will be first-in-line to add these cryptos to our portfolio. I personally wish all the luck in the world to the companies that are driving changes in the financial industry - from Facebook to Telegram, and many others. Together, we will make crypto great.
Tags
Exchange BTC

Try our Bitcoin Cloud Miner and get additional crypto rewards based on your trading volume. It's immediately available upon registration.

Try our Bitcoin Cloud Miner and get additional crypto rewards based on your trading volume. It's immediately available upon registration.