Why should you invest at least 100 USD in Bitcoin?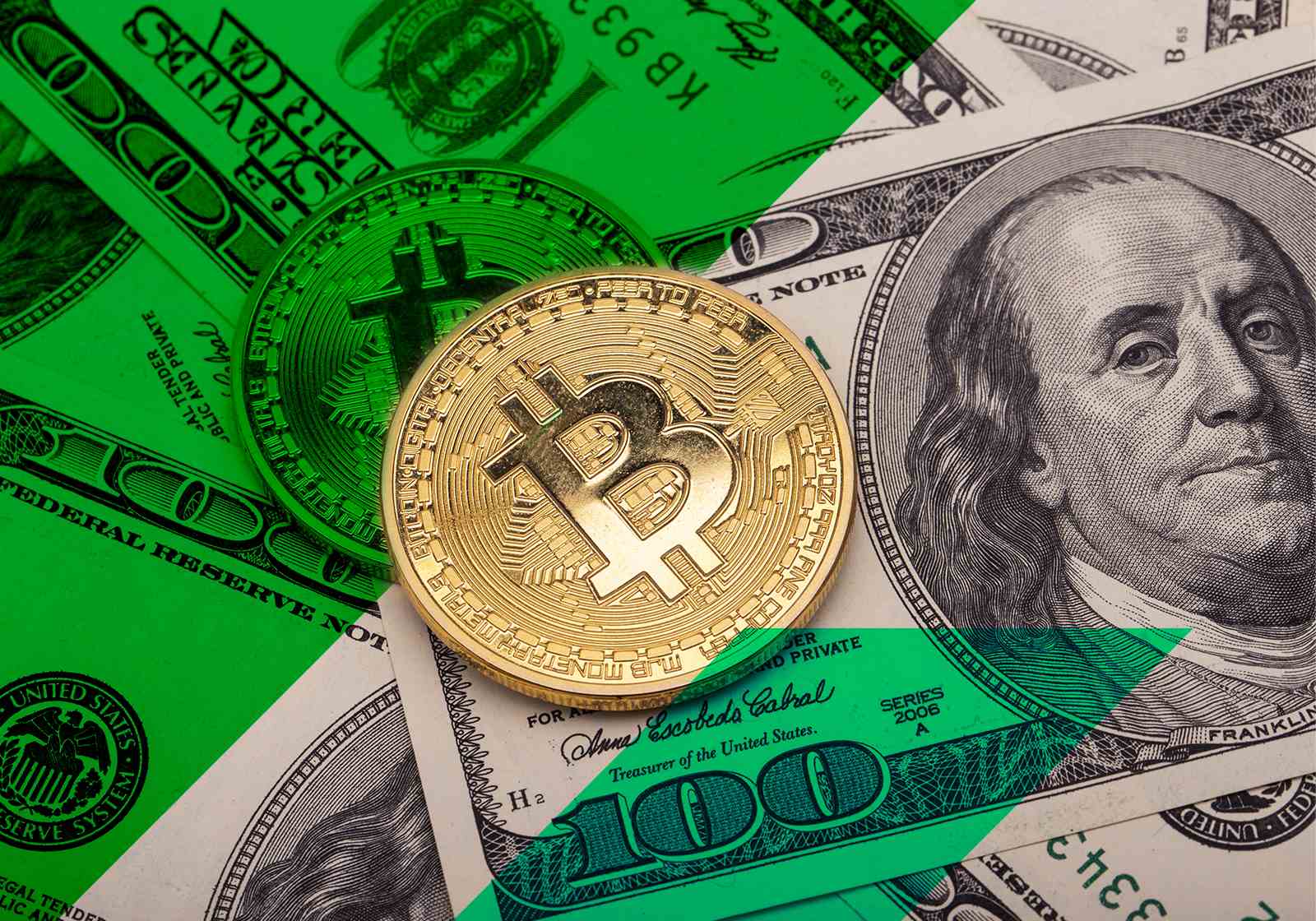 The cryptocurrency market is expanding. Bitcoin, or BTC, is the original crypto coin, but over the last decade, other cryptocurrencies such as Ethereum, XRP, Litecoin and many more have entered the market. The non-Bitcoin crypto tokens are collectively referred to as altcoins. While altcoins are competing for attention with their fancy names, Bitcoin is still king.
Crypto trading platforms such as StormGain offer an easy way to trade in multiple cryptocurrencies. It's still essential for any crypto trader to invest 100 USD in Bitcoin, at the very least. But why?
BTC is the oldest cryptocurrency 
Sometimes, getting there first is the biggest advantage, and that's not going away. Bitcoin is the old-school cryptocurrency, so much so that in the minds of most people, it's almost synonymous with crypto itself. 
BTC has been around the longest, is the most widely adopted and has the biggest trading volumes. That's why it's the most reliable crypto investment. For most businesses and individuals, cryptocurrency still means just means Bitcoin, and any serious crypto trader will have Bitcoin as a major player in their portfolio.
The amount of Bitcoin is limited
The total possible amount of Bitcoin in the world has a hard limit. That's by design, making Bitcoin akin to a precious metal or fossil fuel. The rewards for Bitcoin miners are regularly slashed in half every four years according to a schedule, with the next halving event planned for May 2020. 
This means that even as demand is going up, supply will go down. As anyone with a basic understanding of economics will tell you, this results in an increase in prices. 
All altcoins have less market share than BTC
The recent Crypto Research Report notes how 'King Bitcoin' still has nothing to worry about from competing altcoins. Bitcoin is still the biggest crypto coin on the market by a long shot, with a 66% share (in October, as per the report). 
None of the altcoins come close. Ethereum, the most popular altcoin, has a measly 8% in comparison. Furthermore, the report notes that whenever Bitcoin takes a downturn, all altcoins suffer even more. 
Price forecasts predict great growth
Related to both the upcoming BTC scarcity, due to the 2020 halving event, and the market share advantage mentioned above, Bitcoin is best placed to take advantage of the increased cryptocurrency adoption in the future.
The Crypto Research Report highlights Bitcoin's good long-term performance and is optimistic about its future, thanks to the easing by European and US central banks. Bitcoin historically flourishes in an atmosphere of easy money, and economic inflation tends to drive money into assets like gold, stocks, and yes, Bitcoin.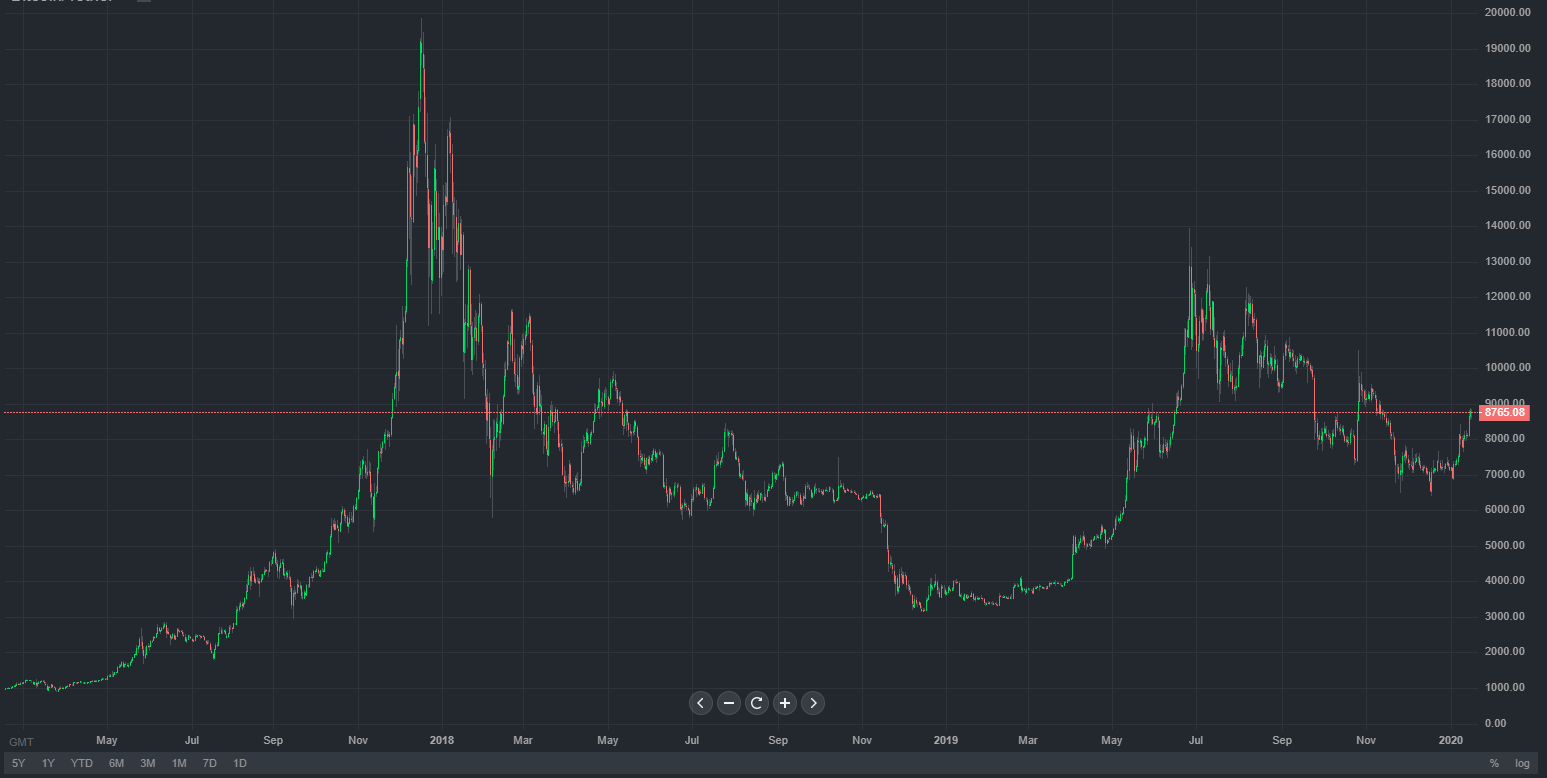 Better than banks 
The age of simple bank accounts as secure investments has long since passed. Accounts that actually offer good interest on savings are harder and harder to come by, in addition to having become increasingly burdened by fees, restrictions and regulations. 
However, a Bitcoin wallet comes with many advantages. No one can block your account and you have complete privacy and control over your money. No time-wasting visits to the bank or calls to their helpline, having to wait in line, wrangle with customer support, provide documents, wait x days, and so on. With adoption by individuals and businesses on the rise, Bitcoin just makes more sense for modern hi-tech life.
StormGain – the best platform for Bitcoin
StormGain, available as both a smartphone app and on the web, offers a user-friendly and effective platform for building a crypto trading portfolio. We recommend beginning with Bitcoin for the reasons outlined above, but StormGain also contains built-in wallets for the 5 most popular altcoins, and offers trading instruments in many more. Best of all, you can quickly and easily purchase Bitcoin and other crypto instruments with a credit or debit card, and start trading right away!
StormGain clients can trade Bitcoin and major altcoins with a multiplier up to x150. With the lowest exchange commissions and in-app trading signals to stay informed, StormGain users are the best positioned to profit from Bitcoin's fortunes in 2020. Want to get in on the action? Then register with StormGain now and start trading within 5 seconds!
Tags
Exchange BTC

Try our Bitcoin Cloud Miner and get additional crypto rewards based on your trading volume. It's immediately available upon registration.

Try our Bitcoin Cloud Miner and get additional crypto rewards based on your trading volume. It's immediately available upon registration.