Bitcoin bounces back, shoots for over $9,000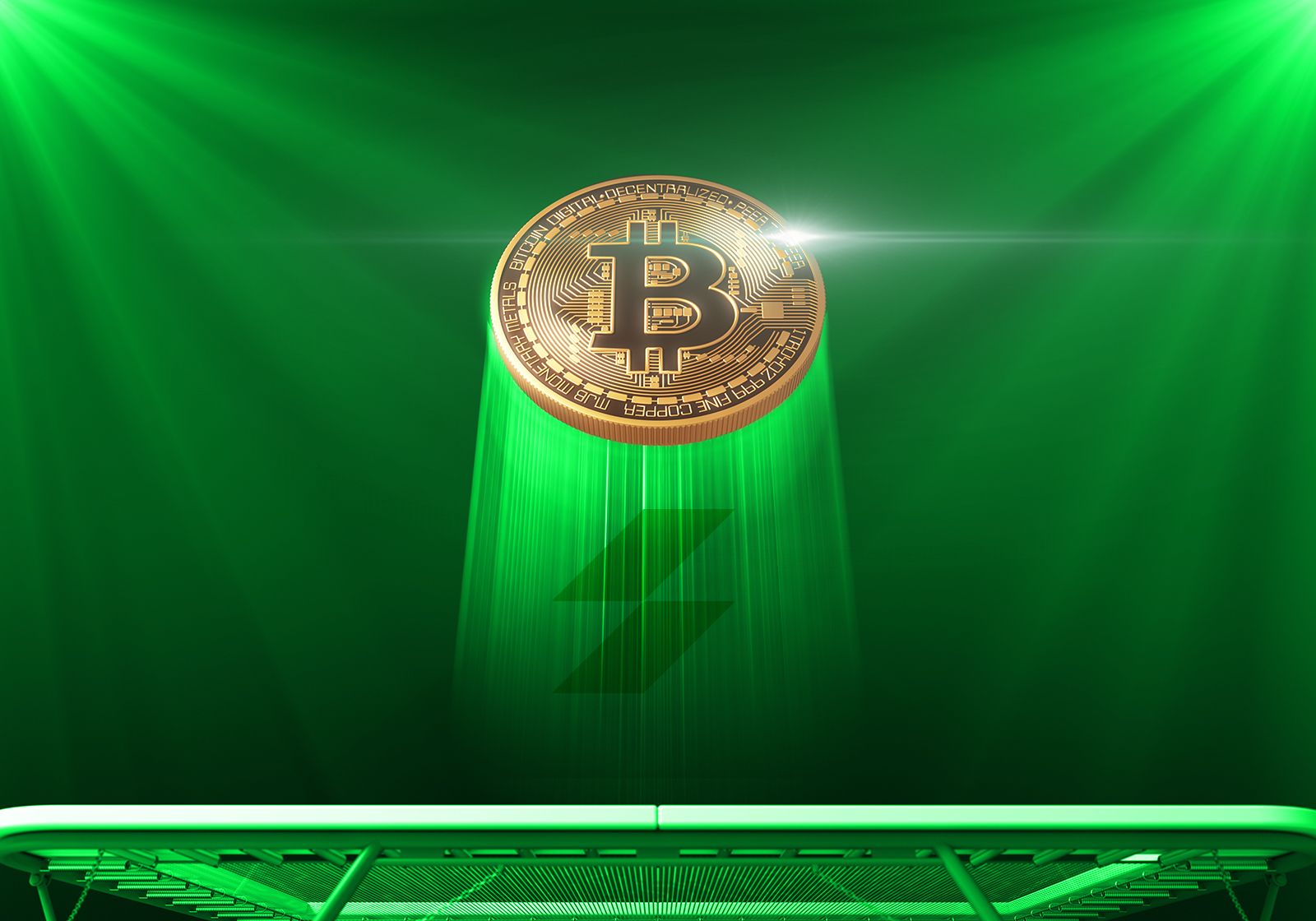 Just last week, it was looking like bad news for Bitcoin, as the price of the top cryptocurrency floundered at around $7,800. However, the tables turned on Tuesday as BTC surpassed key resistance and achieved its biggest single-day rise in over a month at 8.74% gains, adding over $800 to its value.
At the time of writing, BTC is trading at $8,771, not quite up to Tuesday's $8,900, but this is likely just a short-term correction. Bulls backing the top cryptocurrency are now gearing up to face the next major resistance – the 200-day moving average located at $9,100. This could be a distinct possibility if the bullish trend continues. In fact, popular analyst Josh Rager expects a potential break above $10,350, setting the bulls running for months to come.
Cryptocurrency prices head north
The bullish market mood isn't only limited to bitcoin. Cryptocurrency prices have been moving up, with the market valuation of all 4,000+ coins reaching around $235 billion on Tuesday. ETH (Etherium) and XRP (Ripple) also enjoyed gains, with ETH currently trading at around $162 at the time of writing.
Bears beware
On 13th January, former Goldman Sachs analyst and Adaptive Capital executive Murad Mahmudov slammed cryptocurrency bears for betting against Bitcoin. Claiming that 'bears are deluded at best, dishonest at worst', Mahmudov backed up his argument with a chart that shows BTC passing key trend lines. 
StormGain – trade crypto the smart way
If the last two weeks have shown us anything, it's about the need to keep a cool head and stay informed during market fluctuations. There's no doubt that Bitcoin and other cryptocurrencies will be a valuable investment in 2020, but taking advantage of opportunities requires a trader to both be able to play off both hot trends and have a good long-term plan.
StormGain is the most effective platform for crypto traders who are looking to make the most of the exciting cryptocurrency market. Available through our website or as a smartphone app, StormGain is a user-friendly hub for all your crypto trading needs. 
With integrated wallets for the top crypto assets, StormGain users can also easily buy crypto tokens with fiat money to build a diverse portfolio. We believe in openness and transparency, with no hidden fees on any operations. In fact, since our fees are among the lowest in the industry, we're proud to show them off! StormGain clients can benefit from an up to 150x multiplier on trades, 24/7, with 100% liquidity, allowing them to quickly maximise their gains. 
Trading with StormGain also connects you to our community and gives you the support of our expert crypto investors, who provide in-app trading signals and market updates, as well as in-app trading materials. Even crypto newbies can find all the tools they need to become experts!
Are you ready to dominate the cryptocurrency market? Register with StormGain with just one click and start trading now!
Tags
Exchange BTC

Try our Bitcoin Cloud Miner and get additional crypto rewards based on your trading volume. It's immediately available upon registration.

Try our Bitcoin Cloud Miner and get additional crypto rewards based on your trading volume. It's immediately available upon registration.